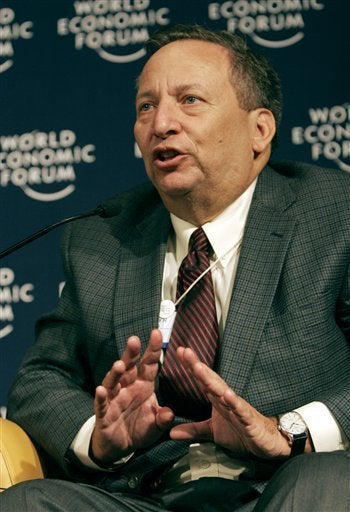 He hasn't even taken office yet and the rumors about President-elect's musical chairs are starting. The latest: That Obama won't reappoint Federal Reserve Chief Ben Bernanke in 2010 and will instead put his economic czar Larry Summers in the powerful post. Financial industry sources close to the Obama campaign say that it's more about the new prez wanting to reward Summers for his efforts so far than any punishment of Bernanke, who gets applause in Democratic circles for moving aggressively to reverse the credit crunch and recession.
Summers should be a natural for the post, having served as a treasury secretary under former President Clinton and also as president of Harvard University. "It's a big rumor in the financial world," says a source. Others, however, suggest that the transition team is focused solely on fielding the new president's team, not already looking at who to sub in two years from now. Should the rumor come true, it would also be good news for Jason Furman. He will be Summers's No. 2 on the National Economic Council.
Calling all HuffPost superfans!
Sign up for membership to become a founding member and help shape HuffPost's next chapter
Read more on US News and World Report