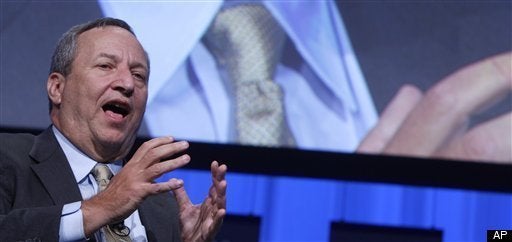 White House economic adviser Larry Summers isn't sure what the February jobless numbers will be when they're released on Friday, but he knows to take it with a grain of salt.
"The blizzards that affected much of the country during the last month are likely to distort the statistics," he said during an interview with CNBC. "In past blizzards, those statistics have been distorted by 100,000 to 200,000 jobs."
"It's going to be very important ... to look past whatever the next figures are to gauge the underlying trends," Summers added.
Construction activity was hit particularly hard by the storms, but many restaurants and stores also had to close, putting the brakes on hiring plans and temporarily throwing some employees out of work.
Popular in the Community