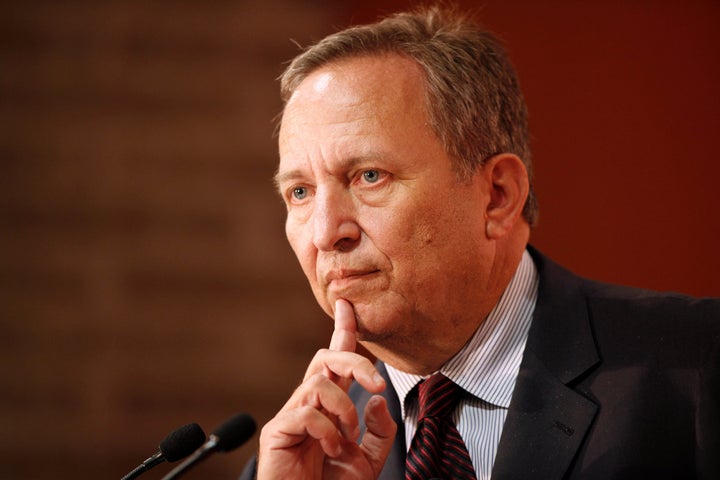 WASHINGTON (REUTERS/Jeff Mason) - U.S. policy makers should reduce payroll taxes employers pay on workers' wages and focus on near-term economic growth along with deficit cutting, former White House economic adviser Lawrence Summers said.
In an opinion piece published by Reuters on Sunday, Summers -- a Harvard professor and former Treasury secretary under President Bill Clinton -- argued that it would be "premature'' to withdraw fiscal support for the economy at the end of 2011.
Summers' comments come as Republican and Democratic lawmakers debate ways to reduce the U.S. deficit and as his former colleagues in President Barack Obama's administration mull a temporary cut in payroll taxes for employers.
Summers said the United States might have faced a double-dip recession if Obama had not agreed to a deal last year with congressional Republicans to extend unemployment insurance benefits and payroll tax cuts for workers.
The deal was part of a wider package that included an extension of Bush-era tax cuts for the wealthiest Americans.
"Fiscal support should be continued and indeed expanded by providing the payroll tax cut to employers as well as employees,'' Summers wrote.
"Raising the share of the payroll tax cut from 2 percent to 3 percent would be desirable as well.''
He said such moves could cost a little over $200 billion.
"These measures offer the prospect of significant improvement in economic performance over the next few years translating into significant increases in the tax base and reductions in necessary government outlays,'' he said.
Summers, who was one of Obama's top economic advisers for the first two years of the president's administration, said that the "greatest threat'' to U.S. creditworthiness was a sustained period of slow growth.
"This means that essential discussions about medium-term measures to restrain spending and raise revenues need to be coupled with a focus on near-term growth,'' Summers wrote.
"Substantial withdrawal of fiscal support for demand at the end of 2011 would be premature.''
He also said the Obama administration could do more to promote tourism with changes to U.S. visa policy, and he pressed for recent directives to relax regulatory burdens be ''rigorously implemented to boost confidence.''
Popular in the Community