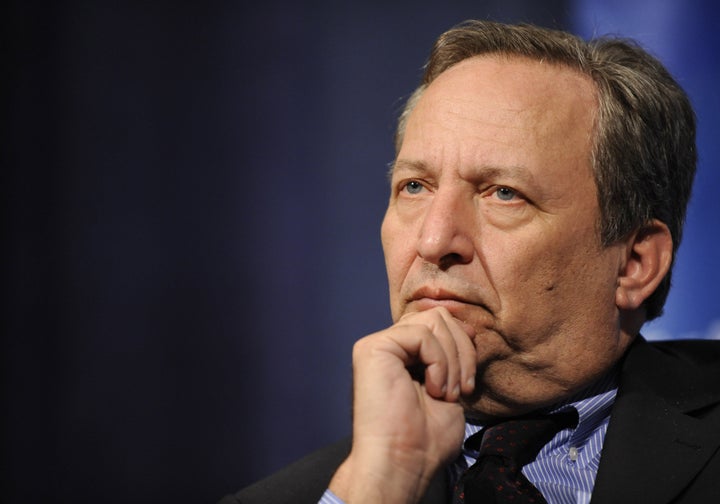 This post has been updated
Lawrence Summers, the White House's top economic adviser, will leave at the end of the year and return to his position as a professor at Harvard University, according to a statement released by the White House today. (The news was first reported by Hans Nichols of Bloomberg News.)

Earlier today, amid rumors of their departure, White House Spokesman Robert Gibbs said that President Obama is "enormously pleased" with the performance of Summers and Treasury Secretary Tim Geithner, Reuters reported.
To fend off claims of being anti-business, the Obama administration may replace Summers, who serves as the director of the president's National Economic Council, with a top corporate executive, Bloomberg reports.
As Roll Call observed, at a town hall-style meeting broadcast yesterday on CNBC, Obama said he has yet to make "any determinations about personnel" on his economic team, but added that the administration is "constantly thinking ... do we have other options and other alternatives that we can explore?"
In a statement issued by the White House, the president expressed his gratitude for Summers's service:
"I will always be grateful that at a time of great peril for our country, a man of Larry's brilliance, experience and judgment was willing to answer the call and lead our economic team. Over the past two years, he has helped guide us from the depths of the worst recession since the 1930s to renewed growth. And while we have much work ahead to repair the damage done by the recession, we are on a better path thanks in no small measure to Larry's wise counsel. We will miss him here at the White House, but I look forward to soliciting his continued advice and his counsel on an informal basis, and appreciate that he has agreed to serve as a member of the President's Economic Advisory Board."
In March, Fox Business Network's Charlie Gasparino said "Wall Street executives" told him Summers might leave the White House by year's end. At the time, a White House spokesperson dismissed the "rumor" as "ridiculous." In April, Joshua Green of The Atlantic also predicted Summers would depart sometime close to the midterm elections.
Related
Popular in the Community