WASHINGTON -- A former senior White House official who worked closely with Larry Summers is worried that his brusque manner would make him unable to govern the Federal Open Market Committee, and questions the wisdom of naming him chairman of the Federal Reserve, a role that may not play to his strengths.
"I think it would be very problematic," said the former high-level official. "He's smart on many topics; I don't think monetary policy or regulatory policy is the area where he's actually smart or particularly good. I think the possibility of severe dysfunction at the Fed is the most worrisome part of all of this. Exactly the skills you need in the modern world to get things through in the Open Market Committee -- you need to win people over behind a mixture of the strength of your arguments and your ability to persuade -- and that is not where Larry is going to be good."
Current and former White House officials wary of Summers have been reluctant to criticize him, leaving the field open for his active team of supporters. But as it becomes increasingly clear that the president is willing to nominate Summers in the face of intense opposition, that reluctance is fading.
"I think this [nomination] would be a bad enough thing that I have certainly damaged my relationships with people in the administration, because I think it really does need to be stopped, so that's why I'm willing to do something," said the official, explaining the reason for sharing the private assessment of Summers. "I think it's gone this far, I think it's time to say it'd be very problematic."
"I think of Larry as a friend," the official added. "I respect Larry."
Despite that, the official said, the risk to the United States and global economy is too great to take, given the damage he could inflict. "You need to work with the SEC, you need to work with the FDIC, you need to work with all these different regulators, in terms of making sure the whole system stays safe," the official said. "You're not going to be able to dictate to these other regulators if you're the Fed chair. You're going to have to work with them and persuade them and work with the secretary of Treasury and all of that is a difficult dance. And someone with good relationships with people and who starts with a trust of good will would have an easier time being effective in that role."
Critics of Summers, said a separate former Summers colleague, are overlooking his record. "Look, Larry Summers ran the Department of Treasury. Turns out you can ... rattle the markets pretty good in that job," said the colleague, who supports Summers' nomination. "He understands what he can and can't say in each role."
President Barack Obama, according to people close to the process, has been inclined to choose Summers over Fed Vice Chairwoman Janet Yellen, but has yet to announce a final decision. Last week, HuffPost reported that a broad coalition has formed to fight Summers.
Obama and others in the White House who support Summers were deeply impressed by his ability to navigate the financial crisis. Administration officials who endured the tumultuous crisis period -- and many people who didn't -- assume the next crisis is a matter of when, not if. Obama has confidence that Summers would be effective in handling such a crisis, while he barely knows Yellen.
"He's so interesting intellectually, thinks each argument six ways over," said the Summers colleague. "I think there'll be more of these crises and if I was a firefighter I'd want him in the room."

Working through a problem with Summers is an education, the former colleague said.
"I think he's extremely good at figuring out new and difficult issues -- he's got his own very good brain, but he also is good at getting a bunch of perspectives from everyone -- What do the markets think? What does this set of experts think? What does Congress think -- just the whole range and the complexity of the problem. He finds all the experts, gets all the information, and he isn't afraid of something not working if it was the right thing to do with the right probability of success."
Before You Go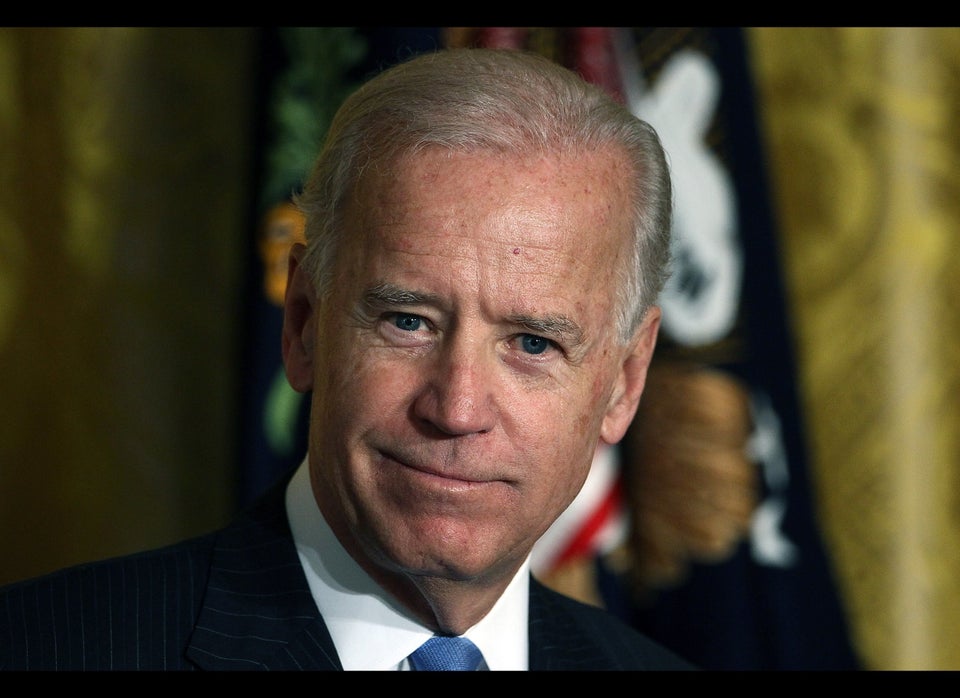 The Obama Cabinet
Popular in the Community