Any wedding can seem like a real three-ring circus ― but that can be a good thing if the groom is a trapeze artist like Larry Gomez, aka Larry the Wolf Boy.
He's also a seasoned performer who has appeared in movies like "Water For Elephants" and TV shows like AMC's "Freakshow."
But Gomez recently took on the biggest role of his life ― husband ― when he married Alicia Martinez, 42.
The two met seven years ago when Gomez was looking for a new apartment, according to family friend Todd Ray, who runs the Venice Beach Freakshow, where Gomez performs.
"Larry was looking for a place to stay, he saw a room for rent listed by Alicia," he told The Huffington Post. "He rented the room from her and their friendship and love grew from there."
Both Gomez and Martinez have been previously married, and both have children, according to Ray.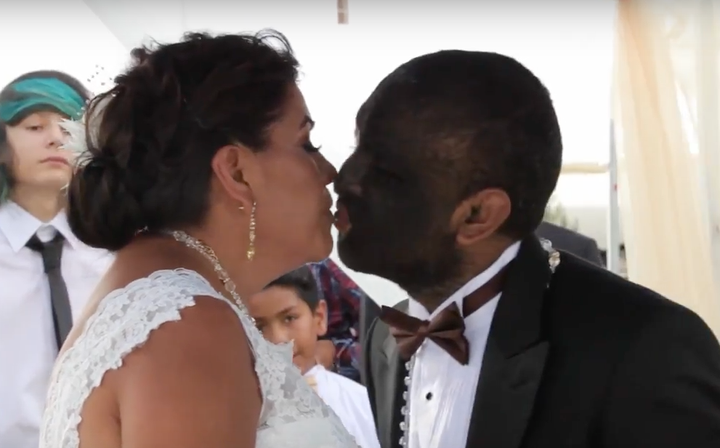 Although Gomez is used to being in the spotlight, he admits in the video above that he was nervous about getting things right on his wedding day.
He needn't have worried. As the video shows, a good time was had by all, including members of both families; Freakshow friends Ray and his wife, Danielle; and Gabriel Pimental, who at 2 feet 6 inches tall is considered America's shortest man.
The couple hasn't taken a honeymoon yet, but Gomez is OK with that.
"Everyday feels like a honeymoon now ... even when we work," he said via email. "It feels different because we are building our future together."
Related
Before You Go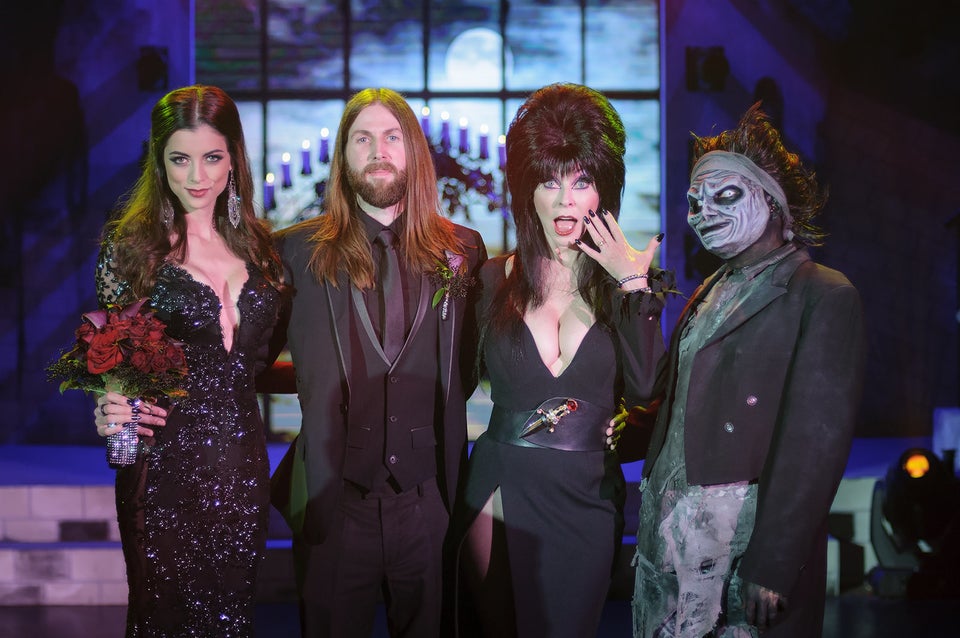 Wacky Weddings and Proposals
Popular in the Community