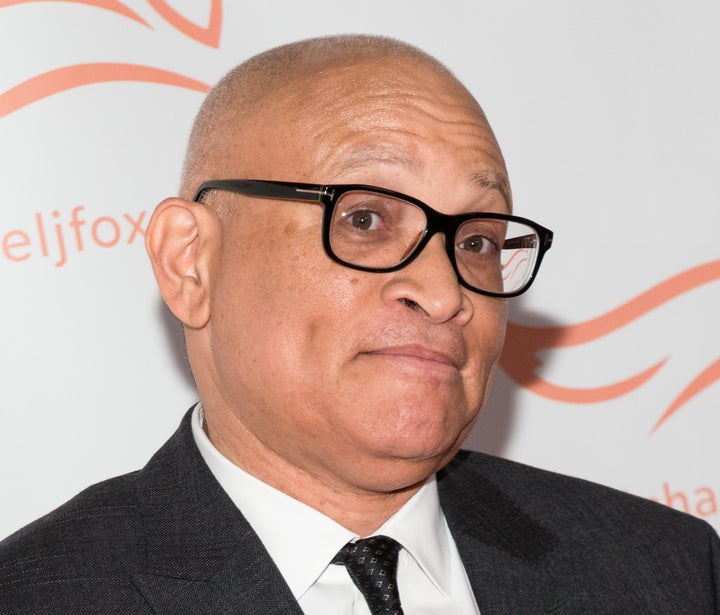 The Nightly Show with Larry Wilmore was cancelled by Comedy Central, removing one of television's most insightful perspectives. Comedian Larry Wilmore is a 54 year-old African-American who analyses current events through the lenses of race and the generational divide. With eyeglasses and a chipper, slightly nasal voice, Wilmore has the demeanor of an assistant principal, and the humility to match. He occassionally uses mild profanity but, just as often, ebulliently discusses Star Wars and public policy.
Wilmore was a writer for In Living Color and brought the quirky, diverse energy of that iconic 1990s program to The Nightly Show. The result was jokes like: "I am not surprised Donald Trump is happening to America because I watch movies... and every time there's a black president, something always comes to destroy the earth."
From the beginning, Wilmore had big shoes to fill. The Nightly Show took the time slot of The Colbert Report when Stephen Colbert became host of The Late Show.
Wilmore had a lot to offer as one of only two African-Americans in late night, and the only one to host a comedy show based on minority perspectives. He was also highly qualified, as he had been one of Jon Stewart's correspondents on The Daily Show, and had won both an Emmy and a Peabody.
Since it launched in January 2015, The Nightly Show offered a unique perspective on current events. In an interesting turn of fate, many of these events were racially-charged, including the Ferguson arrest, Black Lives Matter movement, and Baltimore protests. Wilmore covered these events seriously but lightened the mood with with zany graphics and silly asides. As a result, he led white viewers to sit through news stories that they would otherwise find too uncomfortable.
Wilmore covered current events with frankness, poking fun at all involved and often expressing exasperation. He brought his 100 percent-honest approach to his 2016 speech at The White House Correspondents' dinner. At the event, he joked: "You look terrible, Mr. President...Your hair is so white, it tried to punch me at a Trump rally."
Wilmore was not fired. His contract, set to expire, was not renewed. "The Nightly Show" underperformed in ratings and Comedy Central executives chose to cancel the program rather than work with Wilmore to boost viewership through marketing synergies.
The cable network that promotes sophomoric humor through comedy roasts and "Tosh.0" had little faith in Wilmore's insightful, timely satire.
The Lenny Bruce of our era has had his platform taken away after a year and a half. But Larry Wilmore will find work at a venue that values performers based on the content of their character.
Popular in the Community