This kid had some zingers!
On Thursday, Larry Wilmore brought 18-year-old Evan Young onto "The Nightly Show" and allowed the Colorado teen to give the commencement speech his school banned him from giving. The reason? In the planned speech, Young comes out to his classmates, his faculty, and most importantly, to his parents.
Oh, wait ... is that really the reason? We thought the speech was banned for something, you know ... offensive?
For that, administrators at Twin Peaks Charter Academy High School in Longmont, Colorado, you are officially our ... "BADMINISTRATORS OF THE WEEK."
Congratulations! Your prize is knowing that somewhere down the road, this intelligent young man will climb to a position in society that outranks your own. We hope you've kept your resumes updated.
Related
Before You Go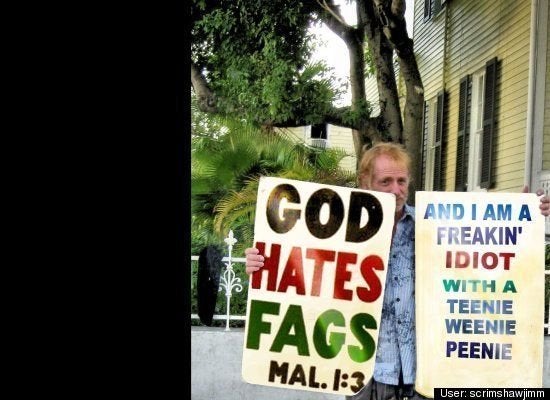 Anti-Gay Protesters Getting Owned
Popular in the Community