In 1996, filmmakers Leslee Scallon and Michael Trent made a $50,000 film only to be turned down by every festival. So they organized a festival of their own - it featured their film and fifteen other starless, low-budget indies. As a play on the film festival names Sundance and Slamdance, they named this new festival Dances With Films. Its inaugural year was 1998, and it began quietly, but eighteen years later, it has grown into a tour de force of independent cinema. And it's mission remains unique among Los Angeles' film festivals: to showcase true independent cinema with no known actors, directors, writers or producers connected to them. A hotbed of talent has emerged from the festival including Mark V. Olsen and Will Scheffer, creators of the HBO series Big Love, and Dan Harris, screenwriter of X-Men 2 and Superman Returns. This festival is the future of independent film.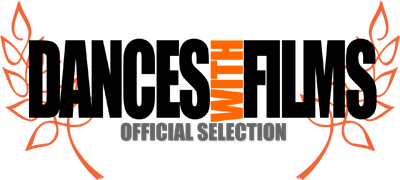 Dances With Films runs from May 28 to June 7 at Hollywood & Highland's TCL Chinese Cinemas and features a mix of feature length films, shorts, documentaries and animations. Highlights this year include the feature-length documentary, The Ataxian, about Kyle Bryant who has the neuromuscular disorder, Friedreich's Ataxia (FA). Unable to walk, Kyle attempts the most grueling bicycle race in the world, The Race Across America. An inspiring story of will and determination, The Ataxian features gorgeous cinematography and unforgettable storytelling.
(Photo courtesy of Annie Jeeves)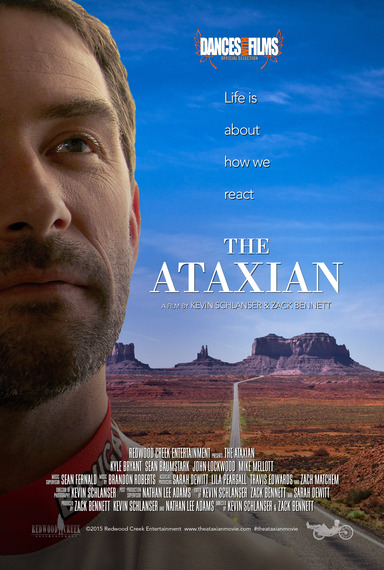 One of the fest's not to be missed shorts, Schmoolie the Deathwatcher directed by Michael Ray Escamilla, and produced by Diana Zollicoffer and Theresa Burkhart Gallagher premieres Sunday, May 31 at 12:30pm. With beautiful cinematography by Bo Bilstrup (who incidentally was cinematographer on Nuumioq, Greenland's first ever entry for the Foreign Language Oscar category), Schmoolie is a stunning gem. The story follows Schmoolie, an Orthodox Jewish teen spending his first night alone guarding a body awaiting burial, and ends up fighting for his own life.
Schmoolie the Deathwatcher trailer:
With over a week of fascinating international offerings from Australia, Iran, New Zealand, Sweden, Ireland The United States and Canada, be sure to check out this year's Dances With Films. You'll want to dance back for more in 2016.
Related
Popular in the Community