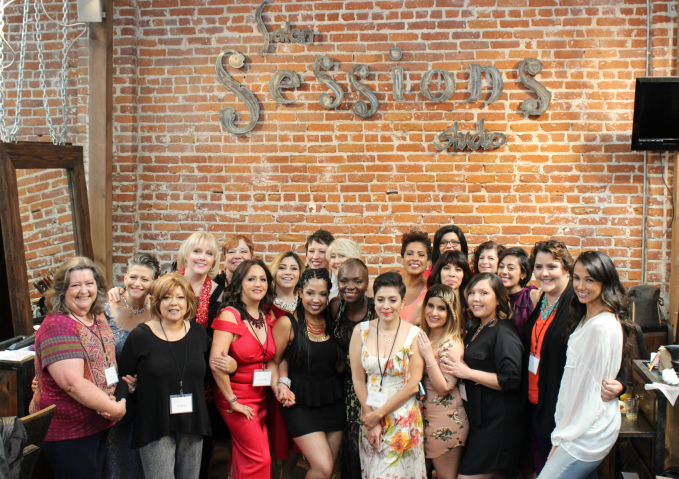 Women know there a special kind of camaraderie that only comes to life in a salon. It's birthed of self appreciation yet mutual indulgence, a shared respect for the way in which we take care of ourselves personally and intimately. But on Tuesday in Pasadena, California, that kind of camaraderie was made all the more brilliant, deepened and magnified when it was shared by 20 women who've faced cancer, and now were treated to A Day of Living Beauty: one full day of pampering, glamour, and appreciation for all they've been through.
The Foundation for Living Beauty, the organization that held the event, is a non-profit that empowers and supports women through the physical and emotional effects of cancer and it's treatment. Often that means going beyond the effects of treatment, and celebrating survivorship as something beautiful yet ongoing, while helping women feel comfortable in their bodies again. Each of the 20 women were treated to hair styling by Salon Sessions stylists, makeup services provided by Stila cosmetics, jewelry designed by House of Brevard, as well as lunch and individual photo shoots with local photographer Rebecca Little.
The hair, makeup and photo services were generously donated by the individual businesses, who got a special token of appreciation themselves from the Executive Director of The Foundation for Living Beauty, Nancy Davidson as well as the organization's founder Amie Satchu. As the day progressed in the solitude of Salon Sessions Studio, both the Living Beauties and the team of talented professionals who prepared them for their close-ups shared stories, laughs, and even a few grateful tears through their mutual celebration of the beauty of fighting.
As a survivor and writer, I was honored to be able to peek inside the salon on this very special day to speak with women participating, and to meet the foundation's founder, Amie Satchu, a woman whose compassion is outmatched only by her vigor and enthusiasm. While creating the non-profit that has become The Foundation for Living Beauty, Satchu saw intimately the effects of cancer when her mother was diagnosed with multiple myeloma. Satchu shared during her 'Thank You' ceremony speech what it was to hold the organization's first Day of Living Beauty years ago, with one of the original 'Living Beauties' in attendance today. Cancer may never be a happy subject, but in celebrating life, and in honoring fighters for their inner and outer beauty, The Foundation for Living Beauty proves that there is beauty and joy to experience in every step of the journey.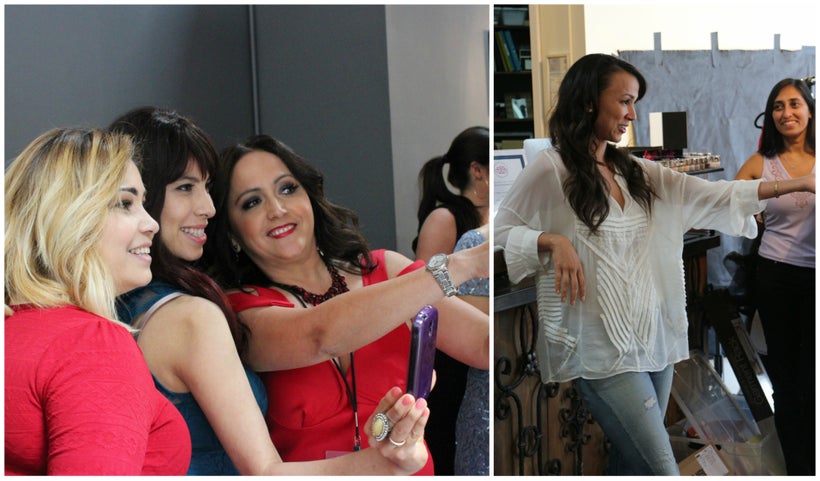 The Foundation for Living Beauty holds a plethora of events to help support the physical and mental wellness of women in and after treatment, as well as offer community for women affected by cancer. They are also open to help from the community, which has been an organic source of support for events such as the Day of Living Beauty. To get involved by volunteering, donating, or if you know someone who'd like to become a Living Beauty, visit their website at https://www.livingbeauty.org/
The Foundation's next event will be Beginning the Journey, held this Saturday, March 18th at their Pasadena headquarters. From their website: If you are just starting out on your cancer journey, you probably have lots of questions. Here's your opportunity to meet with two experts to ask whatever questions are on your mind. Kaiser Oncologist Dr. Iman Abdalla and Oncology Social Worker Lizette Wellauer will be at the Foundation for Living Beauty office on Saturday, March 18th from 10:00 – 11:30 to visit with you, share helpful information and answer your questions. Light refreshments will be provided.
To RSVP for this event, visit here.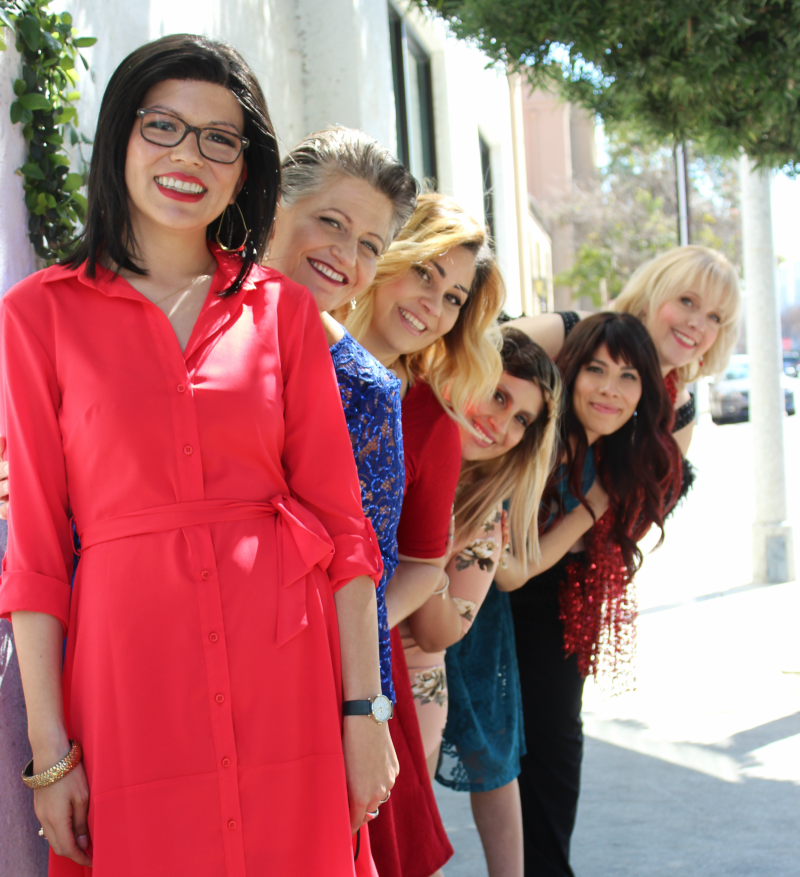 You can also support The Foundation for Living Beauty by purchasing this specially designed necklace from House of Brevard. Brevard designs were present for the Day of Living Beauty event, and offered accessories including this to women participating to wear in their photo shoots. This necklace is designed with The Foundation for Living Beauty's logo, a lotus, and proceeds of it's sales go to support the Foundation. House of Brevard offers this and other designs inspired by and in support of The Foundation. Click here to shop.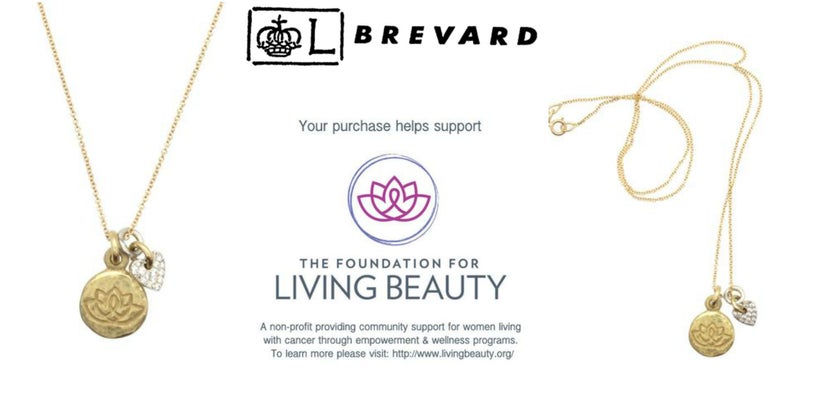 REAL LIFE. REAL NEWS. REAL VOICES.
Help us tell more of the stories that matter from voices that too often remain unheard.
This post was published on the now-closed HuffPost Contributor platform. Contributors control their own work and posted freely to our site. If you need to flag this entry as abusive,
send us an email
.