by Bun Boy Eats LA, LA City Guide for the Menuism Blog
photos by Bun Boy Eats LA
If you're like me, you've noticed deviled eggs on every LA restaurant menu. But, if you're like me, you've also ordered them every single time.
It's okay. Don't feel guilty ordering them. Deviled eggs have such a consistent, all-American appeal and a truly retro nature. This is what bored '50s housewives would snack on to soak up their two-martini lunches. Years later, we still can't get enough of these vintage delights.
I was telling my friend who lives in Washington about this article, and she retorted, "I never see deviled eggs on any menus here!" Well, Southern California's oldest buildings are from the 1950s, not the 1850s, so I think we're just more in tune with our mid-century modern past. Deviled eggs are what we were snacking on when our sunny state hit puberty. After a long day's surfin' safari, what else would hit the spot?
Having tried every deviled egg I can get my grubby paws on, here are some of my favorites:
Jar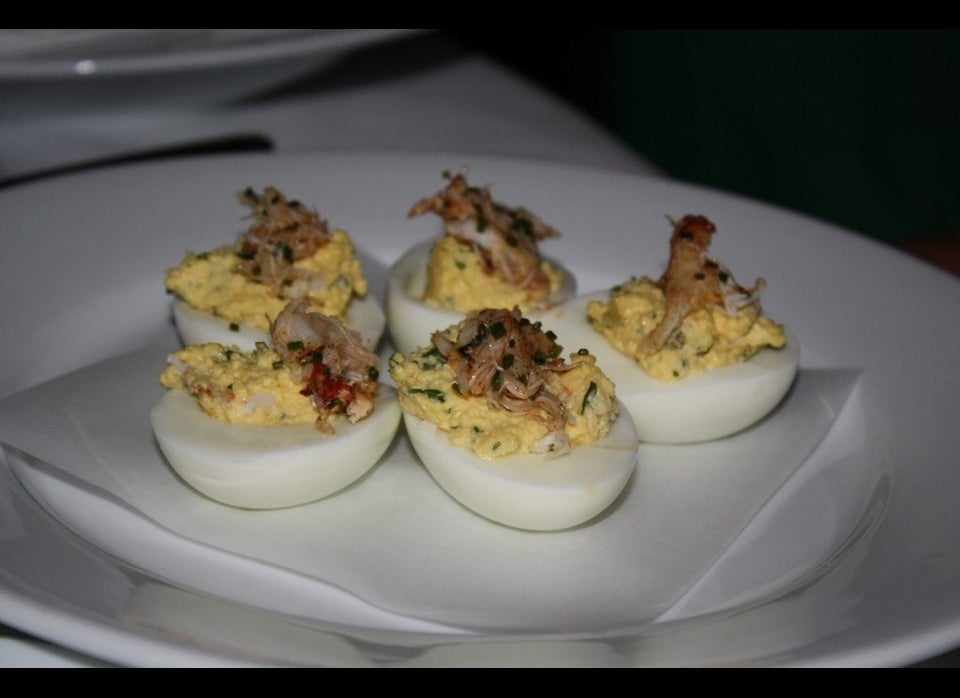 Flores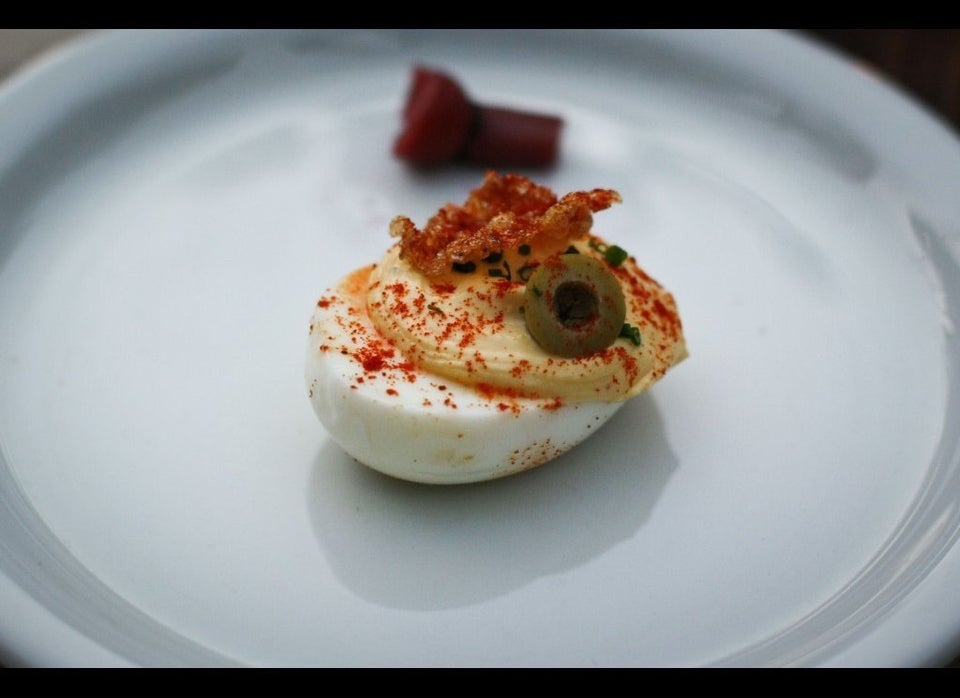 Public School 310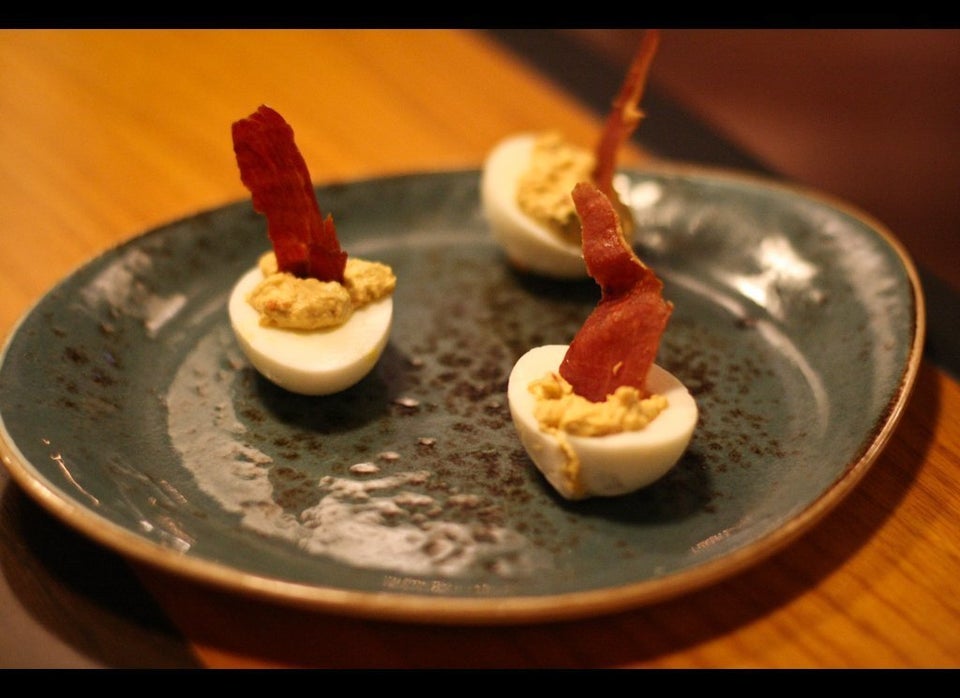 Del Frisco Grille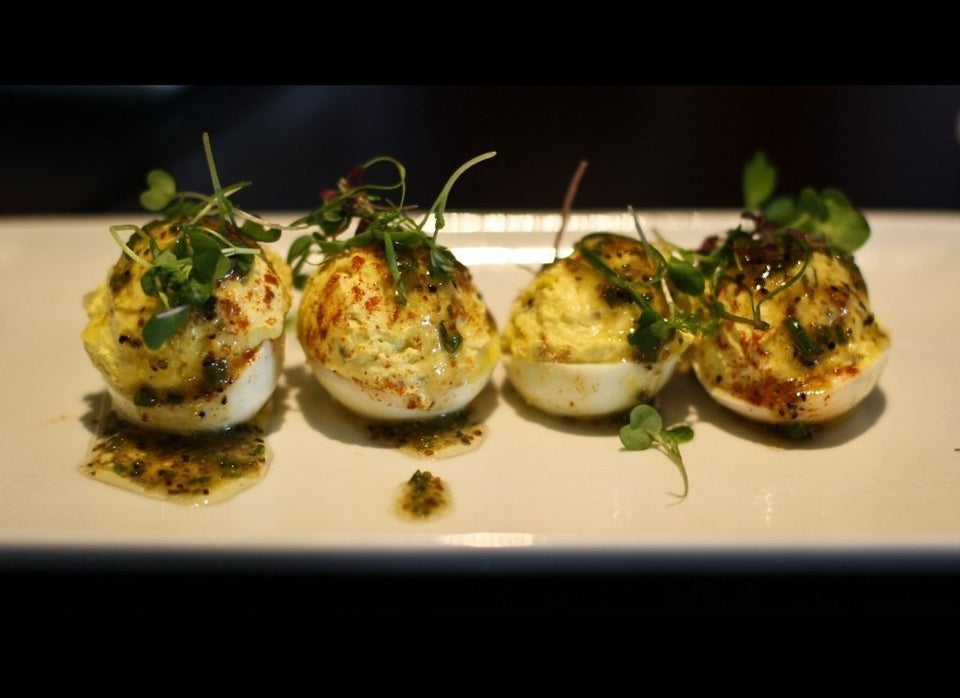 The Local Peasant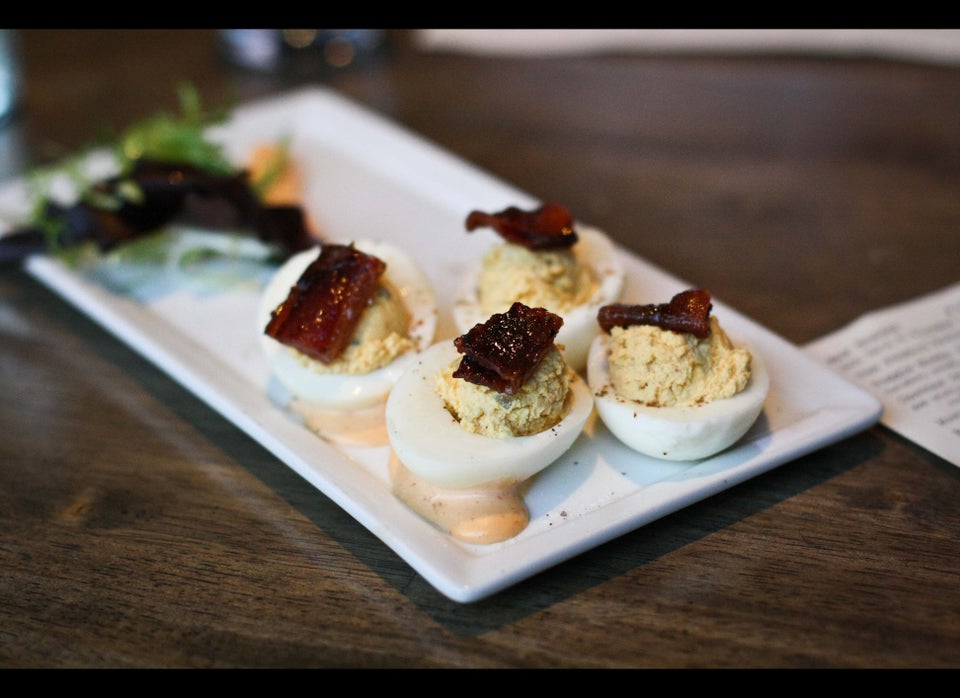 Next Door by Josie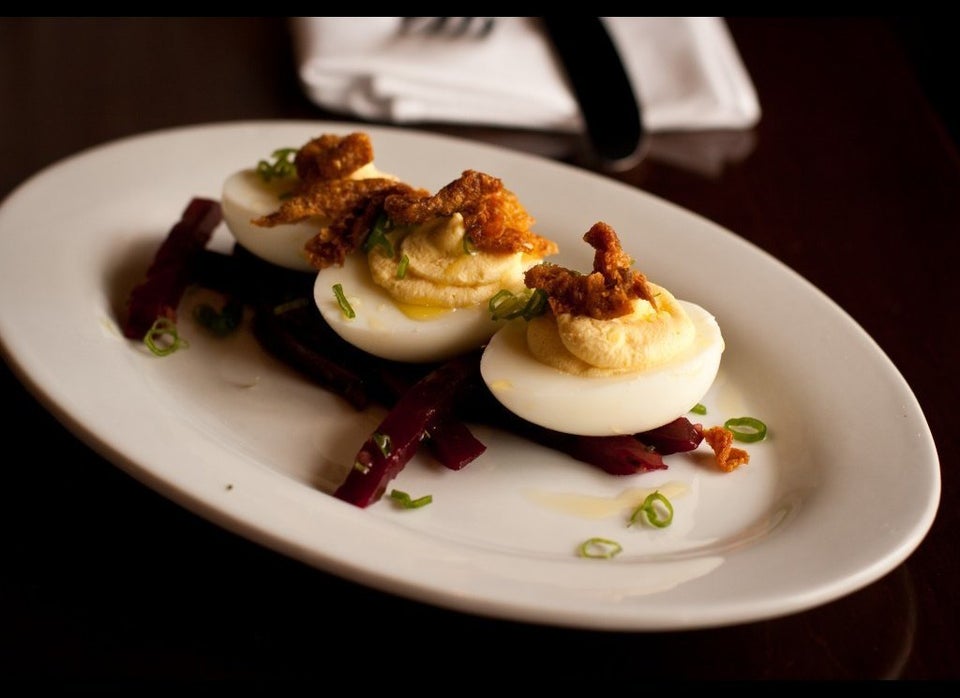 Clementine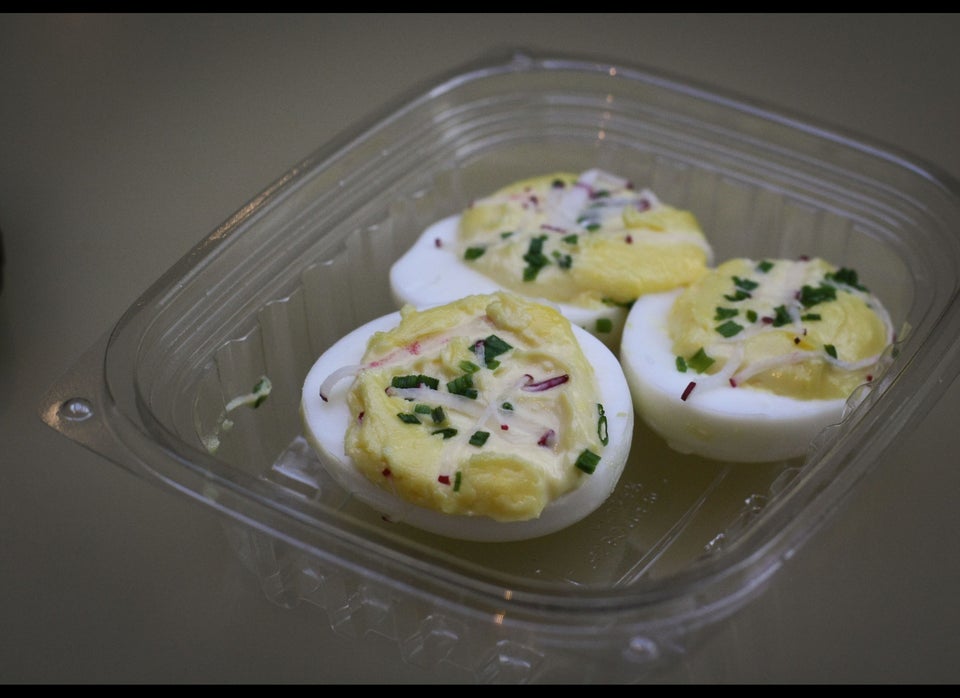 Bun Boy Eats LA has been obsessed with the LA restaurant scene since he moved there 12 years ago. He visits about 4 restaurants a week, mostly never repeating any. Even in these wavering economic times, he absolutely refuses to give up one of his favorite pastimes.