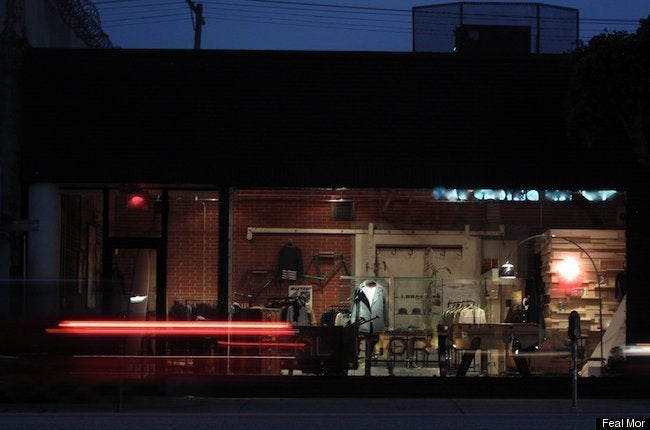 L.A. isn't the most obvious fashion capital in terms of designer duds, but brands from all over the globe regularly skip over N.Y.C. to open their first Stateside shops in sunny SoCal. Why? The rent is cheaper and the spaces are bigger, noted British jeweler Stephen Webster, who opened his first standalone U.S. boutique on Rodeo Drive just a few weeks ago.
And perhaps the clientele is a bit less demanding? Whatever. The fact is, we've been gifted with more than a few U.S. debuts on the retail front this season, along with a smattering of interesting mono-brand stores from locals and East Coasters alike. Yeah, we're feeling pretty lucky.
Our guide to the 10 newest fashion spots dotting the horizon...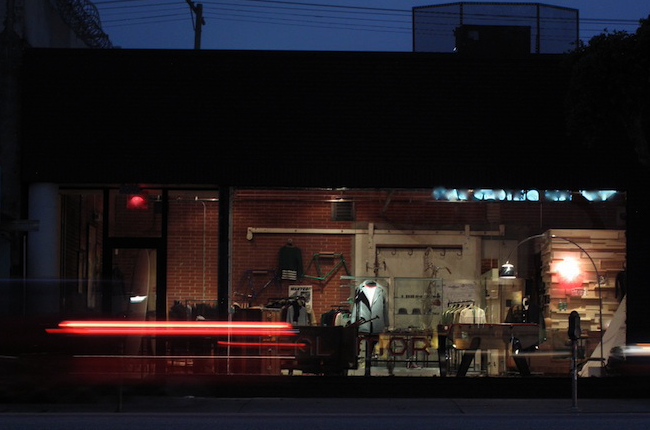 DARK AND LOVELY: The new Feal Mor store.
J.P. Plunier, co-owner of Everloving Records and Ben Harper's manager for the last 15 years, owns and designs this French-feeling menswear brand (he's from Brittany), and has finally opened a retail spot to show off the label's Breton-striped sweaters, long-sleeved t-shirts, fitted pea coats, button-front shirts, slim-cut trousers and cycling-inspired knit caps -- along with a hipster-y collection of vintage U.S. and French military parkas, Gato Heroi surfboards, vintage restored bicycles and Amsterdam wetsuits. Prices range from $98 to $400.

165 S. La Brea Avenue, Los Angeles. Monday through Saturday 11 a.m. to 7 p.m., Sunday 12 p.m. to 5 p.m.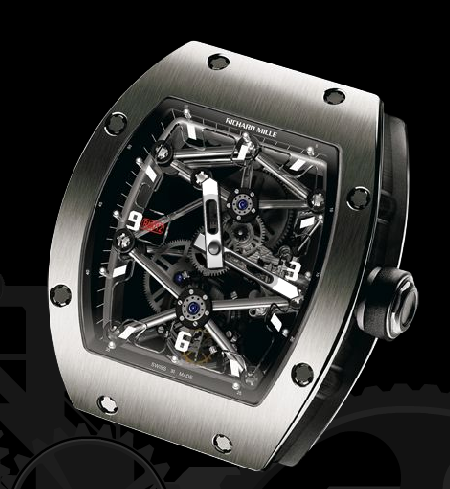 IT'S COMPLICATED: A watch from Richard Mille.
Super-swanky watch brand Richard Mille has opened its first-ever store in the U.S on Rodeo Drive. The sleek boutique features the brand's full collection of statement-making watches. Be prepared to open your wallet wide for the pleasure of owning one of these babies.

222 Rodeo Dr., Beverly Hills. 310-285-9898. Monday through Saturday 10 a.m. to 6 p.m., Sunday 12 p.m. to 5 p.m.
Here's another U.S. debut from licensed French-based fashion brand Faith Connexion. Specializing in black, tight, Aeon Flux-style clothing for bad-ass gals (with amazing figures), the brand feels anything but SoCal-mellow. Which is why its first standalone U.S. store is such a welcome addition. Prices range from $100 to $800 for leatha.

8420 Melrose Ave., West Hollywood. (323) 966-2896. Monday through Saturday 11 a.m. to 7 p.m., Sunday 12 p.m. to 6 p.m.
G-Star already has a cool outpost on Melrose, but the brand has also joined the fray at the new Santa Monica Place mall, opening an airy boutique that stocks its complete men's and women's collections. Denim is a big seller here -- making up 40% of the store's offerings. But there's also the label's great outerwear and awesomely weird items like drop-crotch khaki pants.
395 Santa Monica Place, Santa Monica. (310) 255-1940. Monday through Thursday 10 a.m. to 9 p.m., Friday and Saturday 10 a.m. to 10 p.m., Sunday 10 a.m. to 8 p.m.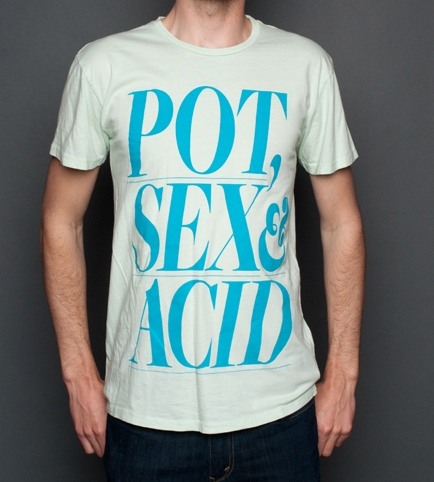 THE FINER THINGS: A new style from Blood is the New Black.
1825 W. Sunset Blvd., Los Angeles. Thursday through Sunday through January 1, 3 p.m. to 11 p.m.
Click here to see the five other brand-new L.A. stores that made our list.
Calling all HuffPost superfans!
Sign up for membership to become a founding member and help shape HuffPost's next chapter