Las Vegas is battling its grief by giving back.
Local residents and reporters are tweeting photos of blood donors waiting in hours-long lines that stretch for blocks around donation centers and special donation events.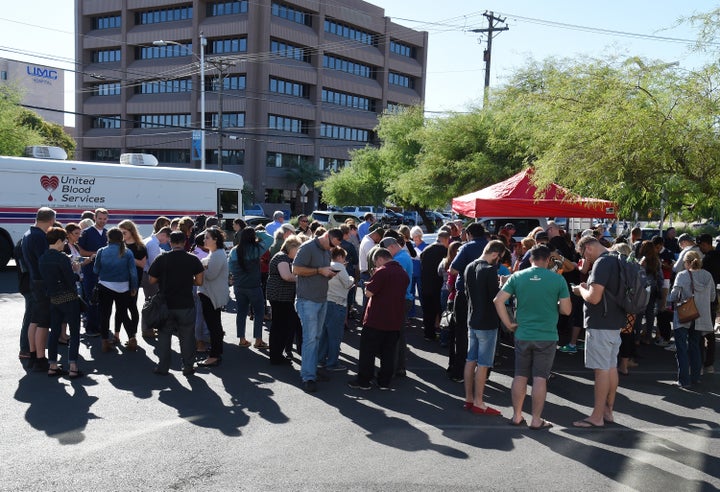 The momentum continued throughout the day:
A University Medical Center staff member who was helping with the blood donation effort told HuffPost that due to the flood of volunteers, the center wouldn't be taking any more donations on Monday.
But volunteers are encouraged to come later in the week to give blood.