Two Las Vegas middle school students were arrested Friday for their alleged involvement in a bullying incident that has gone viral on the Internet.
A classmate pulled him aside, accusing the Gregory of "talking bad about his family." One boy throws an unexpected punch at Gregory, and a second chases him down to continue the slugfest, returning to the camera to throw up gang signs.
"The bigger dude started punching my ear while I'm on the ground," Gregory told KSNV. "He does it until I'm on the ground and he starts doing it until he thinks I'm dead or something." He says he is now dealing with some pain and bruises in his ear.
The two boys arrested in the incident and are brothers, 13 and 15 years old. The older suspect admitted to KLAS that he was captured in the video, but said he was protecting his younger brother "because the kid [Gregory] came over to my house disrespecting my pad."
"I'm so sorry that this was posted and more sorry for the hurt that was caused to the boy," Hernandez wrote on her Facebook page. "There is no reason for that kind of behavior, my son will be punished for his actions. ... Please know and understand that I did not raise my sons to do the things that they have done to anyone."
Nevada ranks near the top of the country with respect to state bullying laws. The U.S. Department of Education has identified 16 "key components" in state bullying legislation, and Nevada's law covers 12 of them, according to an Education Department analysis of state bullying laws released in December. Districts in Nevada are required to adopt a model policy recently created by the state Department of Education.
Before You Go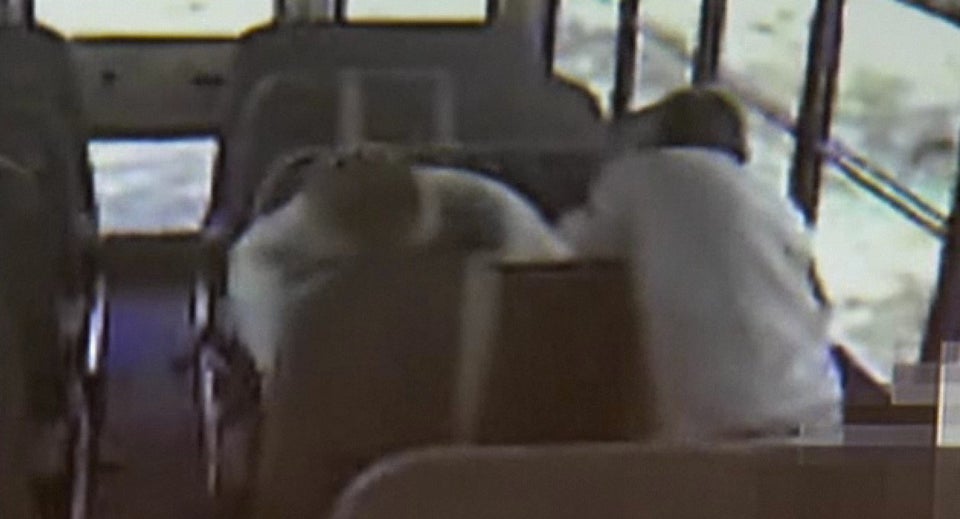 School Bullying Incidents
Popular in the Community