Stephen Paddock brought an arsenal of weapons into the Mandalay Bay Resort and Casino in Las Vegas before opening fire on a crowd at a country music festival Sunday night, police said.
"We are still going through the search warrant … but [he had] in excess of 10 rifles," Joseph Lombardo, the sheriff of the Las Vegas Metropolitan Police Department, told reporters at a Monday morning press conference.
According to Lombardo, Paddock opened fire at about 10 p.m., as an estimated 22,000 people attended the final day of a three-day Harvest music festival, headlined by country music star Jason Aldean. Mandalay Bay Resort is adjacent to the concert venue.
The 50 deaths and at least 400 injuries make the attack the worst mass shooting in modern U.S. history, surpassing the 2016 massacre at Pulse nightclub in Orlando, Florida. The gunman in that case committed suicide after killing 49 people dead and wounding 58.
The Las Vegas gunman, Paddock, was found dead from a self-inflicted gunshot wound when police breached his 32nd floor hotel room, authorities said. Paddock, 64, lived in Mesquite and had been staying at the hotel since Sept. 28, according to police.
Witnesses reported hearing what they've described as automatic gunfire for more than five minutes. It's not yet clear how many rounds of ammunition were fired, sending frantic concertgoers scrambling for cover.
Authorities have not specifically identified the weapons used by the gunman. 
Assault rifles, manufactured by several gunmakers, are available for purchase by anyone who can pass a background screening. They are typically sold as semi-automatic, meaning they fire one bullet for each squeeze of the trigger. 
An automatic weapon, sometimes known as a machine gun, can fire continuously when the trigger is held. Federal gun laws allow possession of pre-1986 models, which can be purchased in most states by law-abiding citizens who pass a background screening, pay a tax of $200, and register the gun with the federal government.
It's unclear if the weapons used in Sunday's shooting were legally owned and purchased by the shooter.
The massacre will likely reignite the debate on gun control, particularly in Nevada, which has some of the most relaxed gun laws in the United States. Firearm owners there are not required to have a license, and do not have to register their weapons. The state does not prohibit the sale of assault rifles, and places no limits on the number of firearms an individual can possess and the capacity of ammunition magazines.
Authorities are likely to release details on the weapons used in the shooting once they finish examining items seized.
The gunman's motive was unclear.
We have "no investigative information or background with this individual that is derogatory," Lombardo said.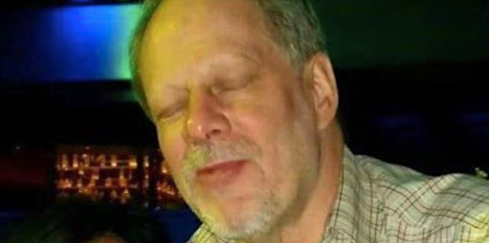 This is still an active investigation. The FBI asked anyone with videos or photos concerning the shooting to call 800-225-5324.
This is a developing story. Please check back for updates.
Calling all HuffPost superfans!
Sign up for membership to become a founding member and help shape HuffPost's next chapter
BEFORE YOU GO
PHOTO GALLERY
Shooting At Route 91 Harvest Festival In Las Vegas