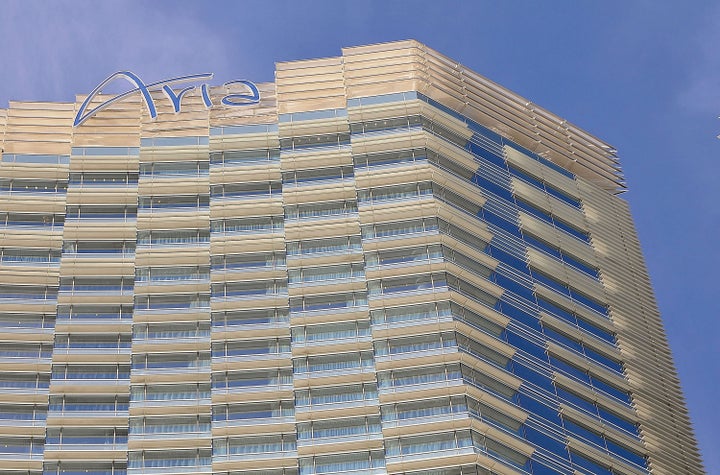 While Las Vegas is typically synonymous with splurging, one hotel on the Strip isn't having any of that.
Last year, Aria Resort and Casino had 7 million pounds of leftover food and it made sure that none of it hit the landfill, CBS reported. Instead, the resort figured out how to ace the food waste process.
Aria sent its leftovers to a hog farm to be turned into pig slop. The move kept those leftovers from decomposing into methane, which has a warming potential 21 times that of carbon dioxide.
Donating scraps to pig farms is actually one of the most effective ways to salvage leftovers, according to the Environmental Protection Agency. Many local pig farmers are willing to turn leftovers into food for their animals, though they're primarily interested in single-stream fruits and vegetables or grain waste, according to the EPA.
However, Aria was still able to send over its extraneous sushi, roast beef and other fare.
The move comes at a time when food waste rates have hit astronomical heights in the U.S., yet restaurants still remain reluctant to give away their extra food.
In the U.S., 40 percent of all food produced is wasted. And while restaurants are in an auspicious position to donate, many don't. More than half of them say they won't donate due to fears of liability issues, even though they're protected from such backlash.
While figuring out how to repurpose leftovers is key, it often requires some perfecting, as was the case with one of celebrity chef Mario Batali's restaurants.
When the steaks from Las Vegas restaurant Carnevino came out of the aging room, they emerged with a layer of "garbage" on the outside, which didn't look appetizing, but was completely edible, Elizabeth Meltz, director of environmental health, told The Huffington Post.
"It was just too nasty for human consumption," Meltz said.
The restaurant tried partnering with a pet food company so that it could use the scraps in their product.
The company, however, found that even canines wouldn't eat it.
"It's not even good for dogs, " Meltz said. "That was an interesting lesson."