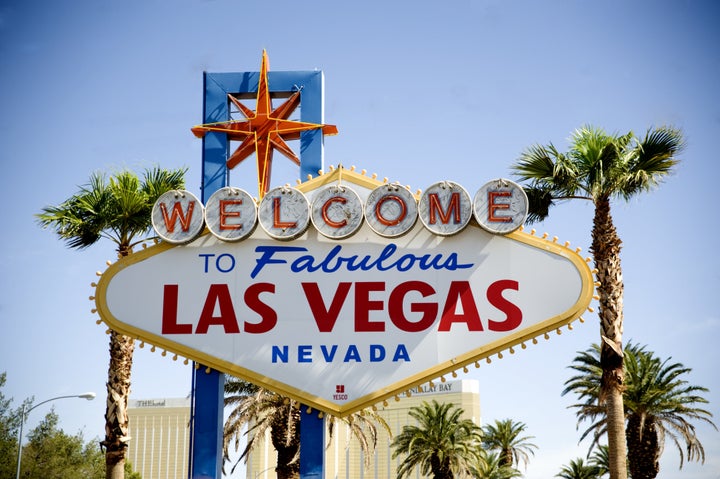 What happens when 153,000 people come together for a convention in Vegas? A lot of "entertaining" that's what. Vegas locals love CES because, aside from New Years Eve, December and January are the slowest months of the year for Sin City. Occupancy rates during December are off nearly 10 percent from peak Summer months according to the Las Vegas Convention and Visitors Authority. During the winter Vegas starts to run dry and CES is a virtual monsoon. Read on to find out more about the impact CES has on Vegas nightlife.
Why Does CES Have Such an Impact?
Normally on a Vegas winter weeknight there are one or two options for nightclubs. Clubs that are open shouldn't be and the ones that should be struggle to find patronage. Picture a club that has capacity for over 5,000 people but only has 500 in attendance and you'll understand Vegas winter. That changes for one week in January -- CES. Geeks love to party and Vegas welcomes the Atari t-shirt wearing mob with open arms.
In other cities across the U.S. if you don't have "the look" you aren't getting into the club. Period. Not so in Vegas, if you have the money then you have the look. 2012 will see more than one club with revenue of over $80,000,000 and in order to make that kind of money you have to accept all sorts of people. If you're willing to throw out $10,000 no one cares that you don't look like Brad Pitt or Angelina Jolie.
Each club will attempt to woo CES visitors by announcing huge DJ's every night of the week. Each will do its best to go over the top and have the party of the week with names like Deadmau5, Calvin Harris, Tiesto, and Kaskade. It's tough to say who wins but rest assured, the party will be amazing.
Most companies that attend CES have included "entertainment" as part of their budget and for a fledgling company this can be a great way to spend time with potential clientele. If you're looking to cement a relationship with a potential client a night out can often be the answer. At the end of the day this is all being written off, right?
What if I Don't Like the "Club Scene"?
It doesn't matter if you're looking for a lounge or one of the best clubs on the planet. During CES everything is hot.
Understandably some people hate the idea of a packed nightclub and for those people a lounge is a natural option. The lounge environment gives you some good people watching without the obnoxious crowds. So, if you need to actually hear your client/coworkers, head to a lounge and enjoy a few cocktails in a more relaxed atmosphere. Some of these lounges are on the top floor of the casino and provide unparalleled views of the strip.
Most venues will not announce the details of the entertainment until the week of CES. However, there are many ways to obtain the information when it's available if you are willing to spend just a few minutes online. Your best bet for now... decide what atmosphere best suits your interest and needs and begin to poke around to see what the possibilities are. Being prepared will take away most of the stresses that come with partying in the nightclub and entertainment capital of the world.
This blog is part of a series produced by The Huffington Post on the International Consumer Electronics Show (CES 2013), the behemoth consumer-electronics trade show held annually in Las Vegas. To read other pieces in the series, click here. What are your thoughts on CES? We invite you to submit pieces of 500-850 words -- for possible publication in The Huffington Post -- to ces2013@huffingtonpost.com.
Related
Popular in the Community