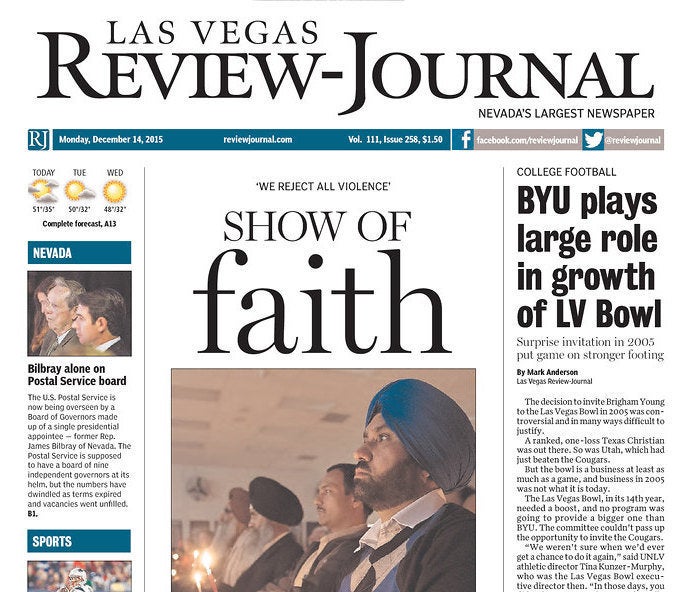 In an article published Thursday night, the Las Vegas Review-Journal reported that it had been sold to News + Media Capital Group LLC, an unknown entity that had dropped $140 million to acquire the paper and some smaller publications. The publisher later removed questions in the article about the group's owners remaining secret, as The Huffington Post reported.
Over the weekend, some Review-Journal staffers expressed frustration that they still didn't know who was behind News + Media Capital Group LLC.
At 4 p.m. EST on Monday, around two dozen Review-Journal staffers began tweeting links to the Society of Professional Journalists' Code of Ethics, which includes a section on being "accountable and transparent."
There's been speculation that Sheldon Adelson, the billionaire casino magnate and Republican donor, could be involved in the mystery purchase. An Adelson representative has not responded to requests for comment.
Even former Florida governor and Republican presidential candidate Jeb Bush, who met for an hour Monday afternoon with the Review-Journal's editorial board, is in the dark.
A member of the Review-Journal's editorial board brought up the issue at the beginning of Monday's meeting, prompting Bush to ask if the staff really didn't know who bought the paper, according to a source familiar with the meeting. Bush joked that it might be GOP hopeful Donald Trump.
Bush was in Las Vegas ahead of Tuesday night's CNN Republican debate, which will be held at The Venetian, a hotel Adelson owns.
Support HuffPost
The Stakes Have Never Been Higher
Related
Popular in the Community