A Las Vegas journalist said she was forced to delete an unpublished story that detailed accusations of sexual abuse and harassment by casino mogul Steve Wynn 20 years before allegations against him emerged last month.
Carri Geer, who is now the Las Vegas Review-Journal's metro editor, said in a report published Monday that she had interviewed two cocktail servers in 1998 about claims that they were harassed or pressured into having sex with the billionaire businessman.
The women's allegations were part of a lawsuit filed against Wynn's Mirage resort in 1998, according to the Review-Journal's own story on how it kept quiet back then. The suit was settled in 2003.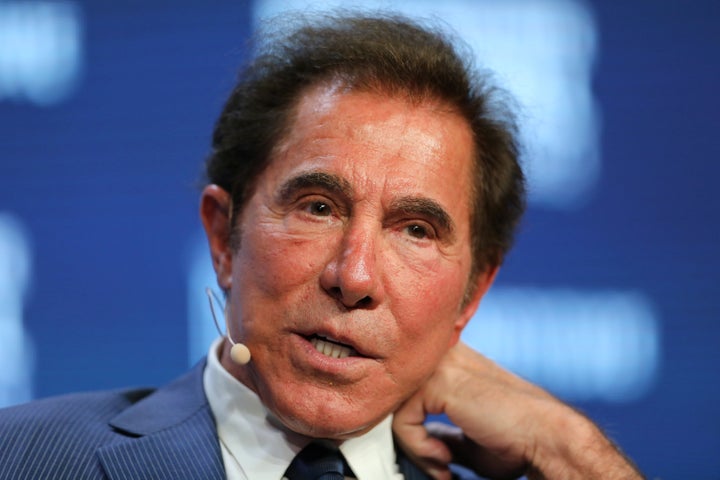 At the time of her reporting, Geer said, the paper's then-publisher, Sherman Frederick, recommended that both women accusing Wynn of misconduct undergo lie-detector tests that the paper would pay for.
The women completed the tests, with the results suggesting that one was being deceptive and the other was being truthful, the Review-Journal wrote. Geer said she was then called into a meeting with Wynn's lawyers in Frederick's conference room and later ordered to delete her story. But she saved a printout, along with court records from the lawsuit and the results of and bill for the polygraph tests.
"I always wanted to tell these women's stories. That's why I saved this file for 20 years," Geer said in Monday's article.
She also said she doesn't remember who ordered her to erase the story. 
I always wanted to tell these women's stories. That's why I saved this file for 20 years.

Carri Geer of the Las Vegas Review-Journal
On Monday, Geer told HuffPost that she couldn't remember whether someone gave her a reason for axing the story.  
"Not that I can recall. The decision was made after we received the polygraph results, so I assumed that was the reason for killing the story," she said.
When asked, she said no one has since apologized to her or declared the decision to kill the story a mistake.
Frederick, who is no longer with the paper, told HuffPost that he has no memory of the story and pointed out that the Review-Journal is currently owned by Wynn's longtime business rival Sheldon Adelson.
"We covered Wynn throughout his career honestly and aggressively. While I don't remember this particular story, if we chose not to run it it was not ― as the Sheldon Adelson-owned Review-Journal suggests ― for any unholy journalistic reason," Frederick said Monday.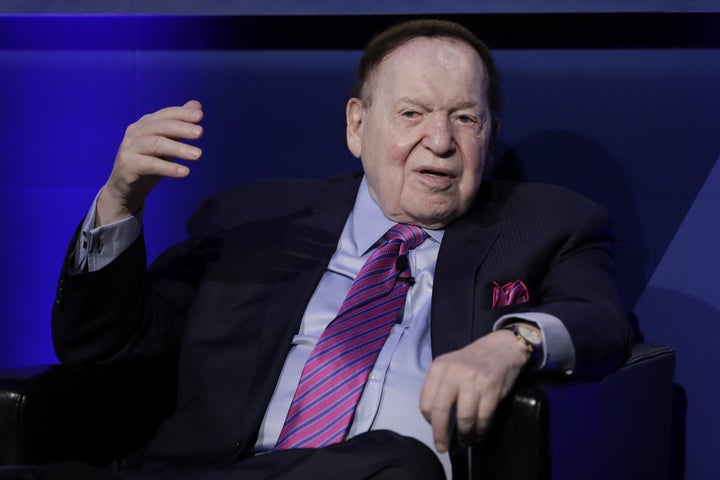 Adelson, a billionaire casino mogul, purchased the Review-Journal in 2015. The purchase led to a number of resignations amid concerns about editorial interference.
One such resignation, mentioned by Frederick, was that of the paper's longtime columnist John L. Smith, who left in 2016 after he was prohibited from writing about both Wynn and Adelson.
"At the time our columnist, John L. Smith, did a lot of excellent reporting on Wynn and other casino owners. The 'new' Review-Journal might want to interview him on his thoughts about casino owners and newspaper entanglements," Frederick added via email.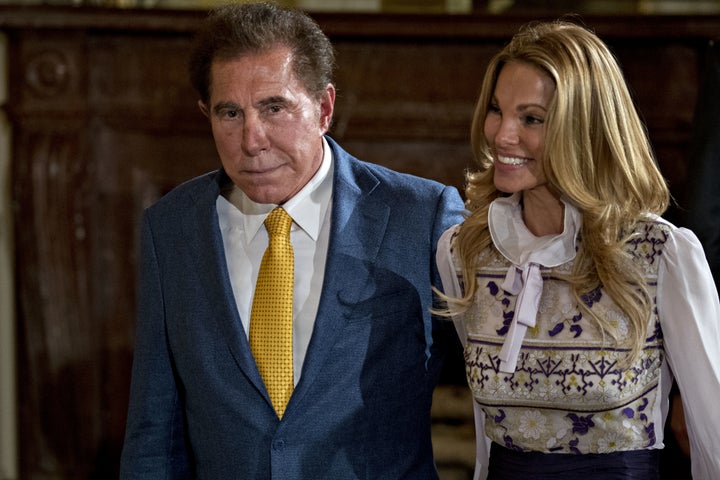 "The idea that I ever assaulted any woman is preposterous," Wynn said in a statement shared with HuffPost last month. "We find ourselves in a world where people can make allegations, regardless of the truth, and a person is left with the choice of weathering insulting publicity or engaging in multi-year lawsuits. It is deplorable for anyone to find themselves in this situation."
Wynn's defense follows a Wall Street Journal report that dozens of his current and former employees said they had experienced or witnessed sexual misconduct by the now 76-year-old.
The allegations include lewd comments, inappropriate touching, solicitation of sex acts and a $7.5 million settlement with a woman who said he pressured her into having unwanted sex with him in 2005.
REAL LIFE. REAL NEWS. REAL VOICES.
Help us tell more of the stories that matter from voices that too often remain unheard.
BEFORE YOU GO