Family and friends of Stephen Craig Paddock say they were shocked to learn that he was the man police say opened fire on a Las Vegas country music festival, killing at least 58 and injuring hundreds in the deadliest shooting in modern U.S. history.
"It's like he shot us," Eric Paddock, the suspected shooter's brother, told The New York Times. "I couldn't be more dumbfounded."
Stephen Paddock, 64, was avid gambler who lived in an upscale retirement community in Mesquite, Nevada, his family said. According to police, he traveled to Las Vegas on Thursday, checking into the Mandalay Bay Resort and Casino. It was from his hotel room on the 32nd floor that, around 10:15 p.m. on Sunday, he fired a fusillade at thousands of people across the street watching a performance by Jason Aldean at the Route 91 Harvest Festival.
A SWAT team blew open the entry to Paddock's hotel room with an explosive and found him dead, police said. Authorities found 23 weapons in the room, including assault-style rifles and some arms that may have been modified in an attempt to convert them into machine guns, Reuters reported. The cache included AR-15-style and AK-47-style rifles and a large amount of ammunition.
An additional 19 firearms, explosives and thousands of rounds of ammunition were found at Paddock's home in Mesquite, totaling 42 weapons in his possession, Reuters reported.
Paddock is reported to have smashed hotel windows prior to the shooting with a hammer-like device. A law enforcement official said two rifles with scopes on tripods were found positioned in front of the broken windows.
The violence was at odds with how family, friends, and neighbors described Paddock, who police said had no serious criminal record.
His brother, Eric Paddock, told reporters that Stephen Paddock was a multimillionaire who invested in real estate and previously worked in accounting. Paddock worked for a predecessor company of Lockheed Martin from 1985 until 1988, the company said. Eric Paddock, who lives in Central Florida, said his brother was retired and described him as "just a guy" who frequented Las Vegas hotels, gambled and attended shows.
He added that his brother was never violent and had no history of mental illness. He had "no religious affiliation" and "no political affiliation," he said.
Paddock and his three brothers were raised by a single mother who moved the family around the country to places like Iowa and Arizona, another brother, Patrick Paddock II, told The New York Times. The boys' father, Benjamin Paddock, was a bank robber who made the FBI's Most Wanted List after breaking out of prison. Their mother told them their father had died, Patrick Paddock said.
Stephen "was the least violent in the family during my childhood," Patrick Paddock said. "So, it's kind of like, 'Who?'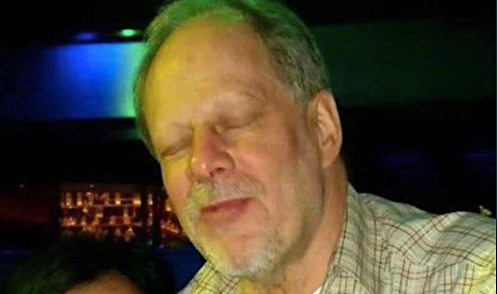 Eric Paddock told reporters that his brother had lived in Viera, north of Melbourne, but left Florida in 2015 in pursuit of better weather and more access to gambling. He said he spoke to his brother earlier in the month about how their elderly mother was faring in the aftermath of Hurricane Irma.
Stephen Paddock gambled more than $10,000 a day numerous times in recent weeks at Las Vegas casinos, according to NBC News, which cited a casino executive and a source who had seen reports to the government on cash transactions. Some of Paddock's transactions topped $30,000, NBC said. It was unclear whether Paddock was a winner or loser, according to the network.
A former Florida neighbor said Paddock described himself as a professional gambler and was "very trusting," the Palm Beach Post reported. Don Judy recalled how Paddock handed him a house key on their first meeting in 2013, asking him to check on his home and welcoming him to use any new equipment inside.
Paddock had also owned rental properties in Southern California and in Texas, the LA Times said.
Paddock owned two airplanes and had a private pilot's license, according to public records. He no history of criminality that would raise red flags, police said.
"It's one of those really sad, tragic things that a man that's 64 years old that really had no other reason that we can find at least in his history here to go out and wound that many people," Undersheriff Kevin McMahill said.
Paddock had twice been married and divorced, CNN reported, citing court records. His former brother-in-law, Scott Brunoehler, told the Los Angeles Times that he "seemed like a normal, good guy." Brunoehler said Paddock's marriage to his sister Sharon ended amicably.
Los Angeles Sheriff's Sgt. Cort Bishop told the Daily Mail that Paddock's other ex-wife, Peggy Paddock, "hasn't had any recent contact with him at all."
Two Nevada gun stores told NBC News that they had sold firearms to Paddock within the last year, and that he passed all required background checks. It is unclear if those guns were used in the mass shooting Sunday night.
"Mr. Paddock was a customer and purchased firearms from our store; however, all necessary background checks and procedures were followed, as required by local, state, and federal law," said Christopher Sullivan, the general manager of Guns & Guitars, Inc. "He never gave any indication or reason to believe he was unstable or unfit at any time. We are currently cooperating with the ongoing investigation by local and federal law enforcement in any way we can."
ISIS claimed responsibility for the attack early Monday, but a law enforcement spokesman said in a press conference there is no indication of that.
Hayley Miller contributed reporting.
This is a developing story. Check back for updates.
Related
Before You Go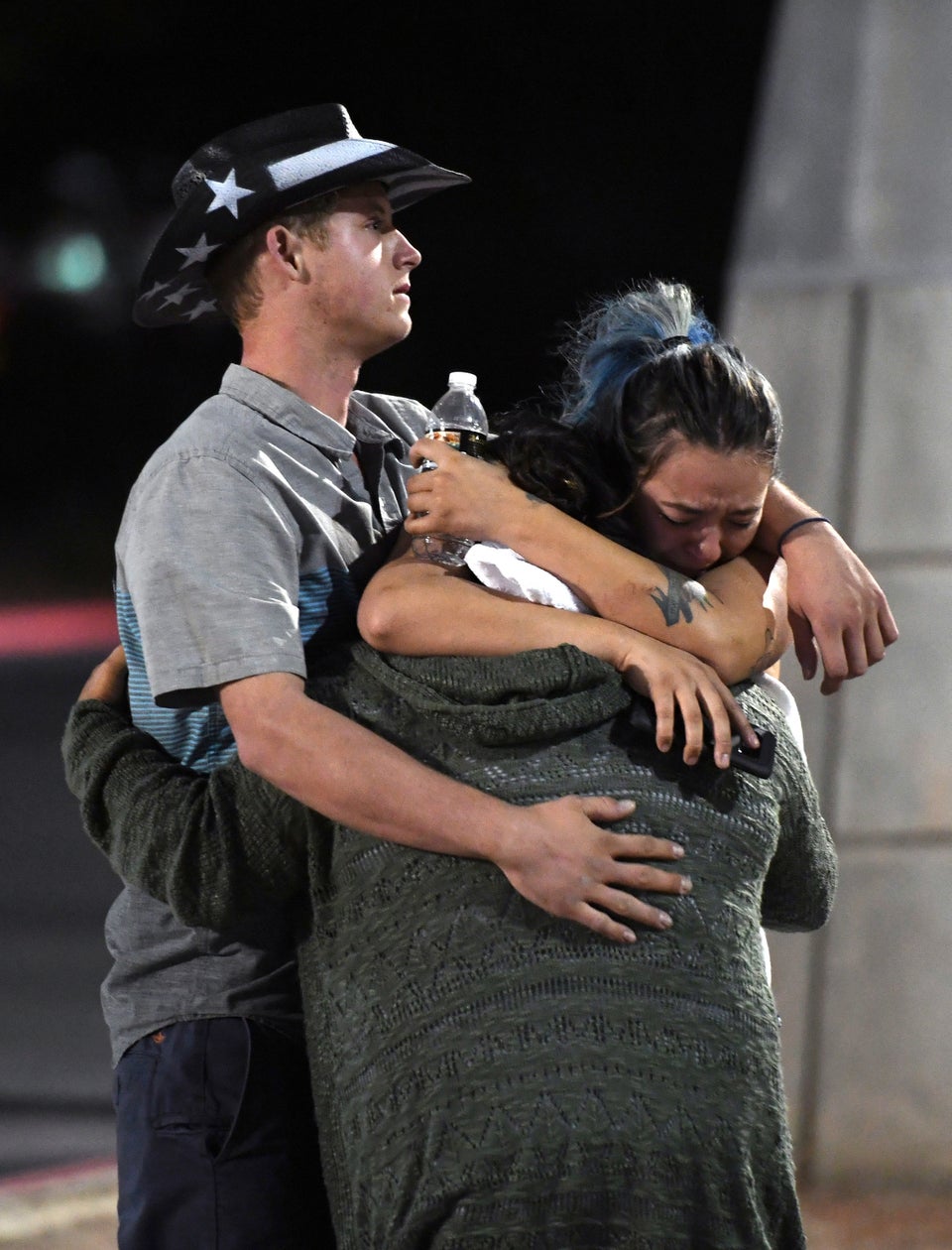 Shooting At Route 91 Harvest Festival In Las Vegas
Popular in the Community