The man and woman allegedly behind Sunday's shooting rampage in Las Vegas boasted about the time they spent at Cliven Bundy's ranch, the Las Vegas Sun reports.
The suspects, a married couple who allegedly shot and killed two police officers and a third individual before killing themselves, reportedly espoused anti-government and white supremacist views. According to neighbors at their apartment complex, the shooters claimed to have an extensive gun collection, and talked about the time they spent at Bundy's Nevada ranch during an April standoff with the Bureau of Land Management.
Residents who spoke about the assailants all mentioned the couple's relationship with Bundy.

Oak Tree resident Sue Hale said the two told her they were in Bunkerville during the standoff, which occurred in April after federal authorities began conducting a roundup of Bundy's cattle. Bundy had defied the government by grazing the cattle on public land without a permit.

"Yap, yap, yap. They were always running their mouths," Hale said.
Neighbors told NBC Los Angeles that the couple had returned from the ranch "radicalized":
On what appears to be Jerad Miller's public Facebook page, the suspect lauded Bundy's protest as it gained traction earlier this spring, saying the ranch standoff could be "the next Waco":
Bundy's wife, Carol, told the Las Vegas Review-Journal that she saw no connection between the standoff and Sunday's shooting.
"I have not seen or heard anything from the militia and others who have came to our ranch that would, in any way, make me think they had an intent to kill or harm anyone," she said.
Bundy's son, Ammon Bundy, told the Associated Press on Monday that the shooters were asked to leave the ranch in the spring after spending a few days there. He described the couple as "very radical."
While details are still emerging about the shooting, investigators believe the spree may have been politically motivated.
Police sources told the Las Vegas Review-Journal that the shooters shouted "this is the start of a revolution" before killing the officers. After killing the officers, the couple covered the bodies with a cloth displaying the Gadsen, or "Don't Tread On Me" flag -- a Revolutionary War-era symbol that has since been adopted by the tea party. Investigators also found swastikas at the suspects' apartment.
Before You Go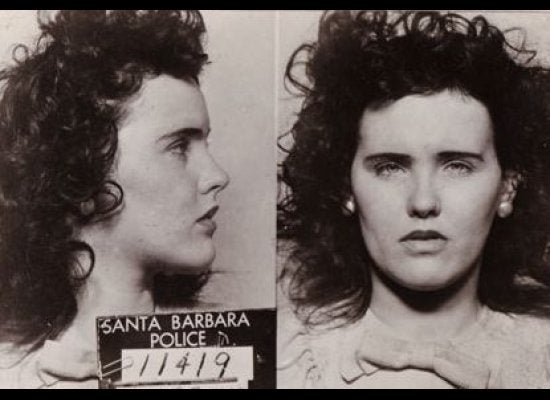 10 Major Crimes That Shocked the Nation (SLIDESHOW)
Popular in the Community