A Chicago law firm filed 14 civil complaints on Wednesday over the Oct. 1 shooting at a concert in Las Vegas that left 58 people dead and more than 500 others wounded.
The lawsuit names as defendants Mandalay Bay Resort and Casino, concert organizer Live Nation and Slide Fire Solutions, a Texas company that manufactures and sells the gun accessory that enabled the Vegas shooter to fire rapidly.
The plaintiffs are seeking unspecified compensation for "physical and mental injuries," for which they say the defendants are at least partially to blame.
Stephen Paddock, 64, opened fire on 22,000 concertgoers from his room at the Mandalay Bay, which overlooked the venue of a massive three-day country music event. It was the deadliest mass shooting in modern U.S. history.
The lawsuit says that Paddock was a frequent gambler who enjoyed VIP status at the resort, which allowed him privileges including the use of a service elevator that allowed him to stockpile an arsenal in his suite over the course of several days. The filing argues that the hotel failed to conduct routine searches on his bags.
The lawsuit also states that exits at the concert venue were poorly marked, which made it difficult for attendees to evacuate.
The shots that began raining down on concertgoers shortly after 10 p.m. Oct. 1 came in rapid succession, made possible by a gun accessory that allowed the shooter to fire hundreds of rounds per minute. Paddock had acquired 12 bump stocks, which made his semiautomatic rifles perform more like fully automatic weapons.
In naming Slide Fire Solutions as a defendant, lead attorney Antonio Romanucci told The Associated Press that the lawsuit aimed to hold "the entire supply chain" responsible.
At least three other lawsuits have been filed in the aftermath of the shooting, AP reported.
Mandalay Bay, Live Nation and Slide Fire did not respond to requests for comment on Wednesday.
Before You Go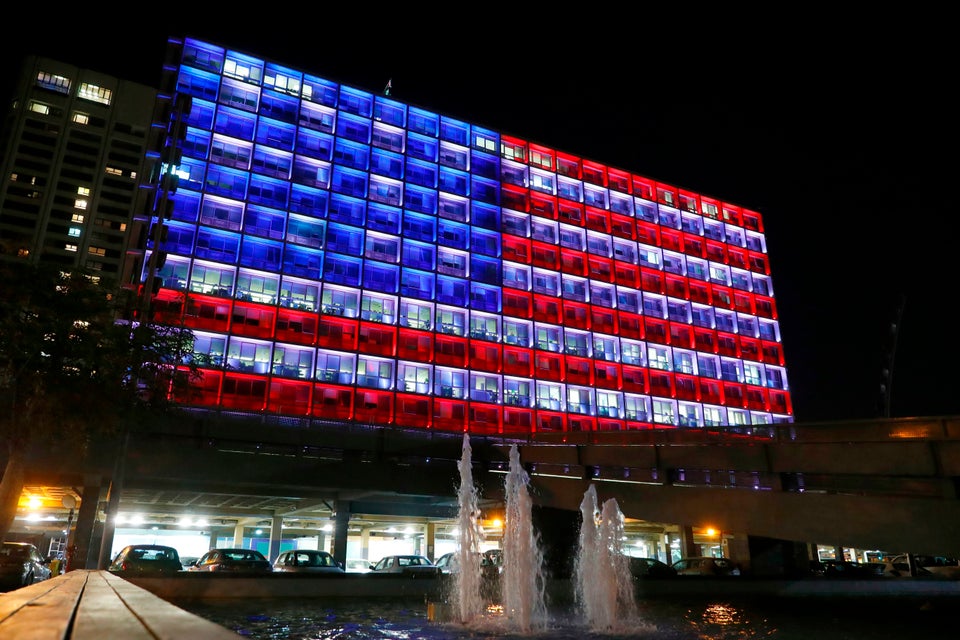 World Reacts To Las Vegas Mass Shooting
Popular in the Community