One day after a gunman carried out a deadly mass shooting at a music festival in Las Vegas, the suspect's motive still remains unclear to the public.
At least 58 people were killed and 527 others wounded when 64-year-old Stephen Paddock opened fire on the Route 91 Harvest Festival from his 32nd-floor room at the Mandalay Bay hotel late Sunday night. An estimated 22,000 concertgoers were at the festival when it was interrupted by rapid gunfire for approximately nine minutes around 10 p.m., causing widespread panic and bloodshed.
All but three of the people killed on Sunday have been identified, Clark County Sheriff Joseph Lombardo said Tuesday during a press conference.
Police officers found Paddock dead in his hotel room after the attack, apparently from a self-inflicted wound.
Paddock's attack appeared to be premeditated, Lombardo said, citing the large number of weapons ― 23 total ― found in the gunman's hotel room. This included five handguns, two shotguns and a "plethora of ammunition," as well as a firearm with a possible "bump stock" modification that "enables a person to speed up ammunition," Lombardo said.
Police also discovered cameras that Paddock had set up inside and outside of his hotel room, and they are evaluating whether there's footage of the shooting.
"I anticipate he was looking for anybody coming to take him into custody," Lombardo said.
Investigators are also in the process of reviewing body camera footage from police officers who were stationed at the music festival, as well as footage from concertgoers and hotel security cameras.
Authorities have uncovered some information about the attack, Lombardo added, but they would not publicly reveal all details because the investigation is ongoing. Paddock's motive is still unclear.
Police are talking to Paddock's girlfriend, Marilou Danley, who was in the Philippines during the attack, and investigators plan to question her further when she returns to the U.S. Authorities say they don't believe that Danley ― currently a person of interest ― was involved in the shooting, but Lomboardo said it is still unclear whether she knew Paddock was planning an attack.
"The world has changed. Who would have ever imagined this situation," Lombardo said of the mass shooting. "I couldn't imagine it. And for this individual to take it upon himself to create this chaos and harm is unspeakable."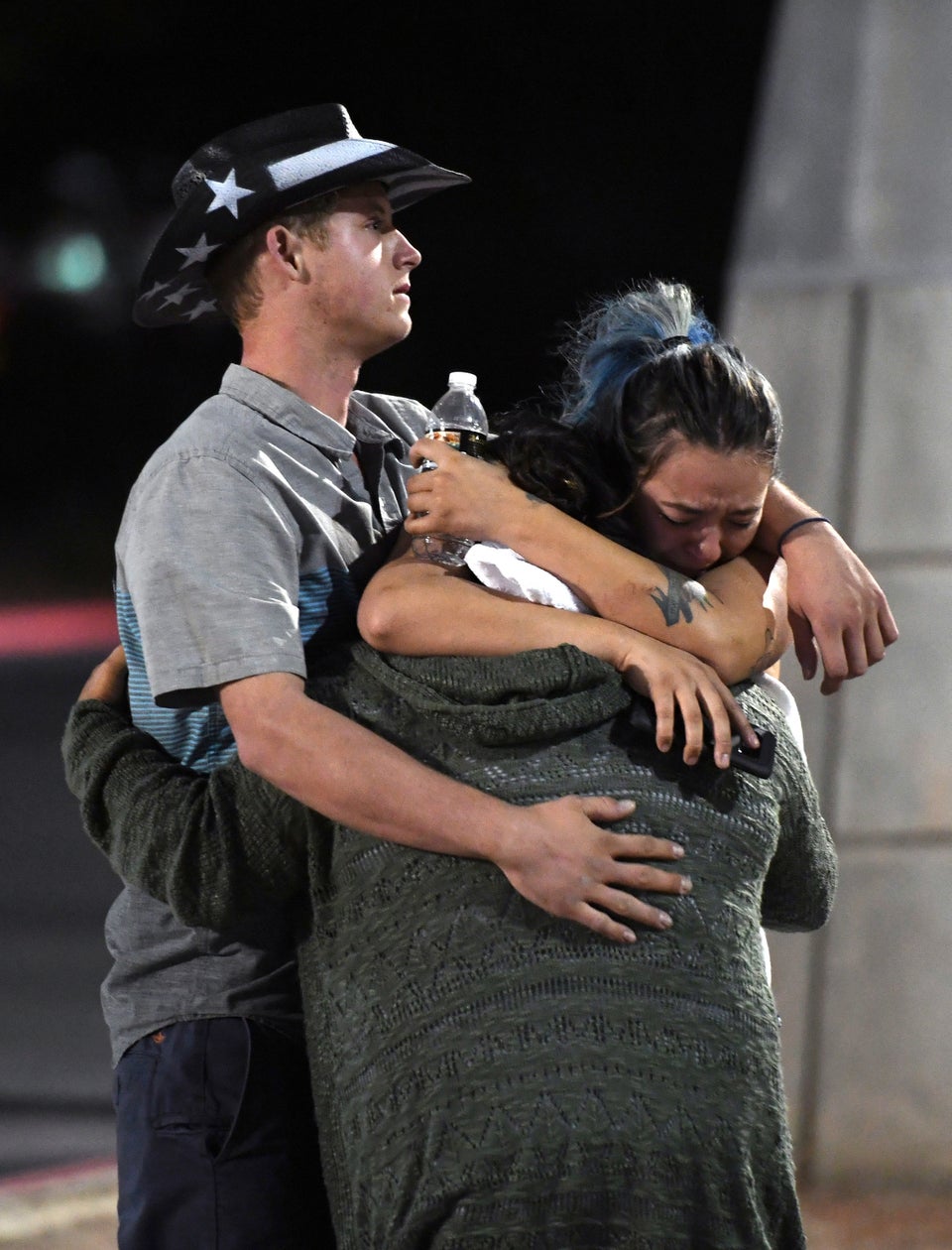 Shooting At Route 91 Harvest Festival In Las Vegas