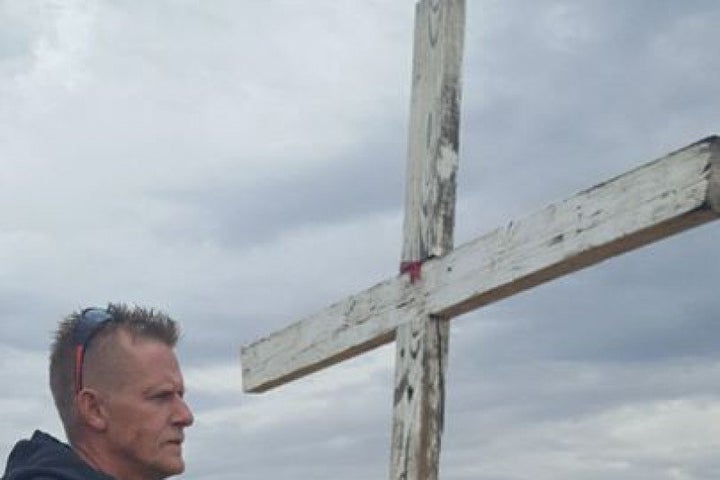 Roy McClellan, 52, was walking along a roadway in Pahrump, about 60 miles west of Las Vegas, on Nov. 17 when he was hit by a Chevrolet Camaro, CNN reported citing the Nevada Highway Patrol.
McClellan's wife, Denise, said she and her husband had attended the Route 91 Harvest music festival on Oct. 1 and witnessed a gunman fatally shoot 58 people and wound more than 500 others.
Instead of running like the driver that killed him did, Denise McClellan said her husband helped transport victims of the shooting to a hospital, an act that left him needing therapy to recover from.
"I don't understand why he wasn't taken at the shooting, but a month later he was taken this way," she told local station KSNV, while sharing suspicions that the driver that hit him was under the influence.
"He bailed and left my husband laying there in the street. [My husband] doesn't deserve that," Denise McClellan added. "I hope my husband found peace and he's safe now."
A car believed to be involved in the incident has been located and criminal charges against its driver are pending, KSNV reported.
A GoFundMe page has been set up to help pay for Roy McClellan's funeral expenses. The Nevada Highway Patrol did not immediately return a request for comment.
Roy McClellan's untimely death follows the death of two other survivors of the Las Vegas massacre.
The couple had been attending the festival when gunfire broke out, prompting Dennis Carver to jump on top of his wife to protect her, their daughter recalled.
"That's just the kind of love they had for each other," Brooke Carver, the couple's oldest daughter, told the local news outlet. "Their love was selfless."
REAL LIFE. REAL NEWS. REAL VOICES.
Help us tell more of the stories that matter from voices that too often remain unheard.
BEFORE YOU GO