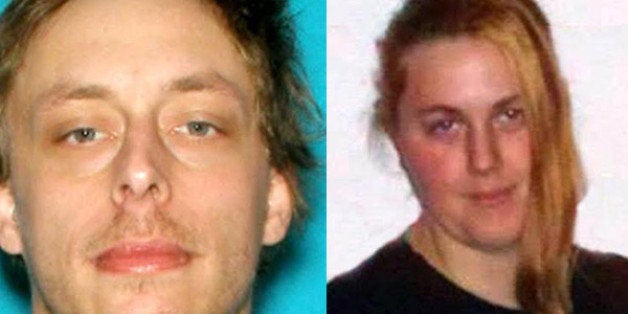 Police in Nevada have identified the two shooters -- responsible for the deadly weekend killings of three people, including two police officers -- as a husband and wife named Amanda Miller and Jerad Miller.
"We believe that it was a random act," Las Vegas Metropolitan Police Assistant Sheriff Kevin McMahill said at a Monday press conference.
"[We have] no doubt the suspects [had] some apparent ideology along the lines of militia and white supremacists," McMahill added. "We believe that they equated government ... with Nazis."
According to McMahill, Jerad Miller, 31, and his wife Amanda Miller, 22, shot and killed Las Vegas police officers Alyn Beck and Igor Soldo, and a civilian identified as Robert Wilcox, during their shooting spree.
Beck, 41, was a married father of three who had been with the department since 2001. Soldo, 31, had been with the department since 2006. He is survived by a wife and baby, police said. Wilcox was a resident of Las Vegas.
In addition to identifying the suspects, McMahill released new details about the shootings, which began late Sunday morning while Beck and Soldo were having lunch at CiCi's Pizza restaurant.
"Jerad Miller pulled a handgun out and shot officer Soldo one time in the back of the head," McMahill said. "Officer Beck immediately began to react ... [but] was shot once in the throat area. Amanda Miller [then] removed a handgun from her purse and both Jerad and Amanda fired multiple shots into officer Beck."
After shooting the officers, police say the suspects pulled the men out of the booth and laid them on the floor. They then placed a flag – a yellow banner with a coiled snake above the words, "Don't tread on Me" – on top of Beck, along with a swastika. On Soldo, the two placed a note, police said, that read, "This is the start of the revolution."
After the shooting, police say the couple took the officers' handguns and ammunition and fled across the street to a nearby Walmart. There, police say, Jerad Miller fired off one round and told everyone to get out of the store. At some point he allegedly yelled, "This is a revolution."
According to police, Walmart shopper Robert Wilcox, 31, was carrying a concealed weapon and confronted Jerad Miller. Wilcox was apparently unaware of Amanda Miller and when he walked by her to confront her husband, she shot him in the rib area.
A shootout with pursuing officers ensued, during which Amanda Miller "took her handgun and fired several rounds into Jerad," McMahill said. "At that point Amanda took her handgun and ended her life with one gunshot to the head."
McMahill said Jerad Miller had a criminal background and was a convicted felon. He did not elaborate on specific charges.
The Lafayette Journal & Courier reports Jerad Miller's criminal record dates back to 2007 and includes arrests for drugs, criminal recklessness, misdemeanor battery and violating jail records. The disposition of those cases remains unclear.
McMahill also said Jerad Miller was recently at Cliven Bundy's Bunkerville ranch, during the rancher's recent dispute with federal authorities over grazing cattle on public land. A television interview posted on YouTube in April shows Jerad Miller talking about the standoff with Reno's KRNV‑TV.
"He was kicked out of the Bundy ranch because of his criminal history and background," said McMahill.
The Las Vegas Sun on Monday interviewed residents at the Las Vegas apartment complex where Jerad and Amanda Miller reportedly lived together. According to the couple's neighbors, they were street performers and had a reputation for spouting racist and anti-government views.
Neighbor Brandon Moore told the Las Vegas Sun that the couple boasted they planned to commit a mass shooting.
"They were handing out white-power propaganda and were talking about doing the next Columbine," Moore told the newspaper.
It remains unclear whether Moore or any of the other neighbors alerted authorities of the couple's alleged statements.
According to a Facebook page attributed to Jerad Miller, he was a graduate of Kennewick High School, in Kennewick, Washington. The profile indicates he married his wife on Sept. 22, 2012. The last publicly viewable status update was made to the profile on June 7, the day before the shootings. It reads:
"The dawn of a new day. May all of our coming sacrifices be worth it."
Another, posted two days earlier read, "The police have never attacked a pro gun rally. They have no problem attacking a peace rally. Attacking armed people has consequences."
There is also a YouTube page attributed to Jerad Miller. It contains videos of animals and a short series of videos entitled "I love u baby," in which Jerad Miller is crying in front of a webcam.
"I wish they could understand and see the things that we see," the poster said in the YouTube video.
A second YouTube page, titled "USATruePatriot," is also attributed to Jerad Miller. It consists of videos on a variety of topics, including the Constitution of the United States and chemtrails.
According to McMahill, authorities are still trying to determine a motive in Sunday's shooting spree.
"It's a very complex investigation," he said.
Like Us On Facebook |

Follow Us On Twitter |

Contact The Author
Support HuffPost
The Stakes Have Never Been Higher
Related
Before You Go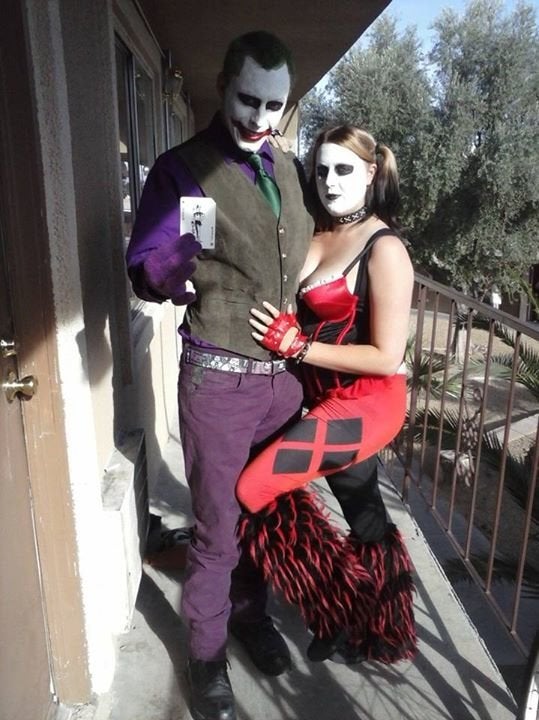 Las Vegas Shooting
Popular in the Community