Technology specialist Sara Boucher teaches about 1,000 students in classes as large as 45 at Steven G. Schorr Elementary School in Clark County, Nevada, making it hard to tailor instruction and impossible to learn everyone's name.
She does her best, but the teacher shortage in the county, which includes Las Vegas, is about to get worse. Next school year, Clark County expects to have 2,600 teachers fewer than it needs. The shortage, the result of an awakening economy, attrition and growing population has created teeming schools, a heavy reliance on substitute teachers and oversubscribed special education programs.
"We're at capacity," said Erick Capetillo, a teacher and coach at Las Vegas High School. "We can't accept someone who moves into the zone and needs our [special-needs] program."
The teacher shortage in Clark County, the nation's fifth-largest school district, comes as the hiring of teachers in the U.S. has been rebounding after several years of layoffs. There's "no good national estimate" of a teacher shortage -- or whether there is one, said Robert Floden, a professor at Michigan State University's College of Education who leads its Institute for Research on Teaching and Learning.
States like Nevada, Floden said, may not have a big enough population to produce sufficient teachers."The students in Nevada might not all want to be teachers," he said. "They might want to be doctors or lawyers or lumberjacks."
Nevada is only expected to produce 1,300 new teachers from its education schools this year, Clark County superintendent Pat Skorkowsky said. So even if the district hires every single one, it would still be 1,300 short. At the same time, the district is set on improving teacher quality. "We had a different mindset in the past: It was about warm bodies," Skorkowsky said. "Now we're about quality."
No matter how dedicated, it's difficult to provide the building blocks of a quality education when teachers are in such short supply. Research on the effect of class size on student learning is inconclusive.
Clark County is so desperate to fill classrooms with good teachers that in late January, Skorkowsky zip-lined down Fremont Street, cheered by teachers wearing red capes. The stunt kicked off a campaign called "Calling All Heroes" to attract national teaching talent.
The school district set up a special superhero-themed recruiting website, and enlisted family members of administrators who live in Boston to spell out the district's website URL in the city's mountains of snow. (The website immediately saw a bump in East Coast traffic). "Calling All Heroes" advertisements are running in various locations such as Southwest Airline's in-flight magazine. Successful referrals can net a $110 "hero finders fee."
Clark County faces significant recruiting challenges. The graduation rate was 29th out of 39 major urban districts in 2012, according to a recent study. Nevada's came in last.
Nevada also ranked last for public education and 48th for overall childhood well-being in 2014, according to the Annie E. Casey Foundation's Kids Count report. Almost one-fifth of Clark County students lack proficiency in English and 59.6 percent are eligible for free or reduced-price lunch.
Then there's the problem of Las Vegas' image of glitzy casinos and ersatz monuments. "We're selling a state as a great place to live and raise your family," chief human resources officer Staci Vesneske said of the recruiting campaign. "It's an education for what Las Vegas really is."
And starting salary for a starting teacher in Clark County is $34,684 compared to the national average of $36,141. (Average rent for Las Vegas one-bedroom apartment runs about $775 a month.)
If the district gets enough applicants, Vesneske said she'd ideally like to hire only the top 10 percent to 15 percent. But that's probably unrealistic, she said. In previous years, the district has been able to select the top 45 percent -- this year, with boosted recruiting efforts, she thinks the top third is a reachable target.
Each year since the 2009-2010 school year, Clark County has lost as many as 6 percent of its teachers. On top of that, Vesneske said the district predicts 1,500 to 1,700 teachers will retire or resign after this school year -- 8 percent of the teaching force.
After the financial crisis, Clark County -- like many school districts -- laid off teachers. But as the economy picks up and the district resumes hiring, potential applicants have other job options -- a reason Teach for America cited in its reduced number of recruits.
At the same time Clark County is trying to attract new teachers, it's trying to keep those it has by addressing root factors that make teachers flee. Only 34 percent of departing teachers who completed Clark County's exit survey "agreed" and "strongly agreed" that they were "satisfied with my employment," according to documents provided to The Huffington Post. Twenty percent said they disagreed that their employer treated them with respect, 46 percent disagreed that morale was good, and more 35 percent said they would not recommend the district as a "good place to work."
One teacher wrote that the district "is going in the wrong direction to pull themselves out of the educational hole" by emphasizing data over pedagogy. Another teacher wrote that teaching physical education with "upwards of 100 students per class with little or no equipment" is "unsafe and unfair." Another is leaving because of pay. "I am leaving only because I cannot afford to support my family on a teacher's pay in Nevada," the teacher wrote. "I am moving back to Connecticut where I was offered a job in administration."
At least one teacher said she saw a silver lining to the hiring crisis.
Mary Abbott has taught in the district for 26 years -- first as an English teacher, and now, as a teacher education program leader. "The students that I have that want to be teachers know there are going to be jobs for them," she said. "A few years back, it wasn't like that."
Before You Go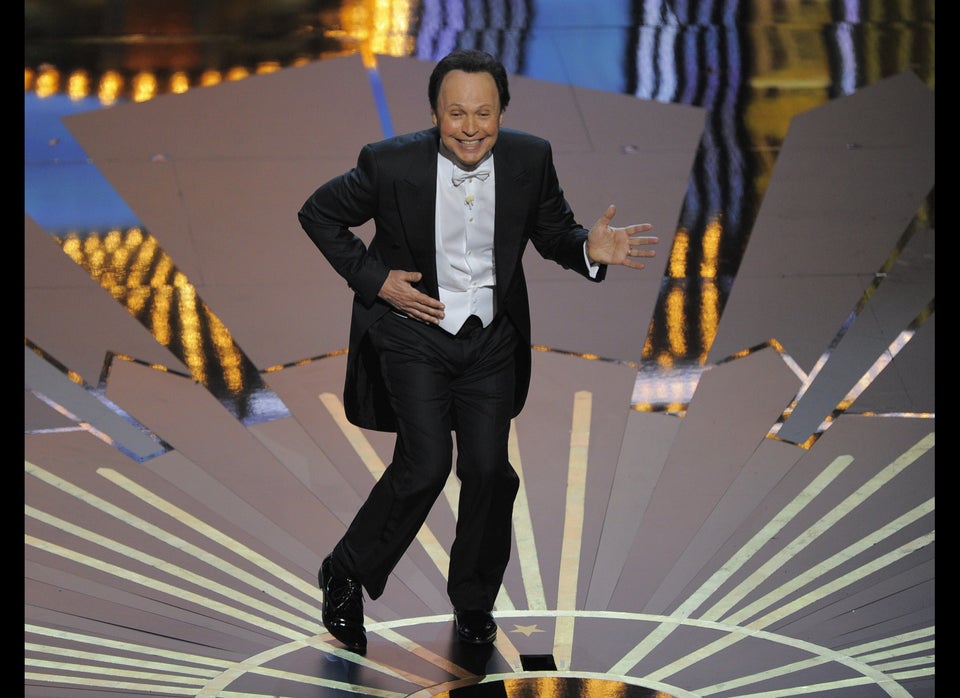 Celebrities Who Attended Community College
Popular in the Community