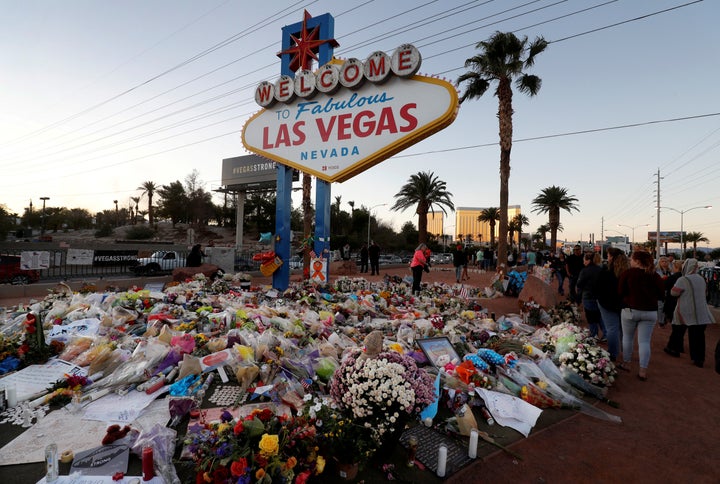 When Stephen Paddock opened fire on a concert crowd in Las Vegas on Oct. 1, he left 58 people dead and 546 injured. One of those wounded was Jasara Requejo.
She was struck by bullets three times. One became lodged in her right arm. Another grazed her elbow, splitting it open. The third bullet hit her on the right side of her torso, narrowly missing major organs.
More than two months later, she is receiving money through state disability but hasn't been able to return to her job as a restaurant manager because of the elbow injury. But Requejo's medical and living costs continue, and she estimates that she's paid about $2,500 so far in co-payments for hospital visits ― money that has come out of her savings. And now, as she recovers from multiple gunshot wounds, she feels forgotten by those who vowed to help the victims.
Since the Las Vegas massacre, a total of about $22 million has been donated to the GoFundMe.com campaign, the National Compassion Fund and other platforms to help care for the injured. Nearly 90,000 people donated, along with MGM Resorts and some sports teams. The fundraising page said the donated money would be used for "relief and financial support" for Paddock's victims, and Requejo, along with other victims, has been counting on that money to help pay her bills.
Requejo was shocked to discover that an initial plan for distributing the money would leave her ineligible to apply. The money in that draft plan was earmarked for survivors of the dead and people who were paralyzed, sustained permanent brain damage or stayed in the hospital at least one night. But a coalition of 17 community leaders, law enforcement officials, health care experts and others, all unpaid, later determined a final process for applying for the money that would cover those who were not hospitalized.
Since the shooting, the 37-year-old Stanton, California, resident has had surgery to remove the bullet from her arm and follow-up appointments to check a hematoma in her arm and get stitches removed from her elbow.
"They're basically saying, 'You're not a big enough victim' to me, and that's disheartening," she said before the final protocol was determined.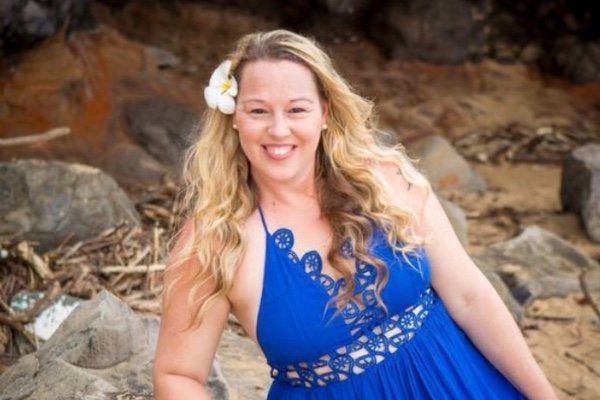 Not all of those who were physically hurt at the Route 91 Harvest Festival were shot. Missy Holmes, a 35-year-old resident of Chico, California, hurt her knee and ankle running from the sound of the bullets. She is still waiting for an MRI bill and is going to physical therapy for her injuries. Christine Caria, a 49-year-old resident of Summerlin, Nevada, was trampled in the panic. Caria now goes to physical therapy three times a week. She says she can't sleep properly and hasn't been able to return to work, and she's started taking antidepressants.
Scott Nielson, chairman of the Las Vegas Victims Fund Committee, said earlier this week that it had heard the concerns of people like Requejo and reconvened to consider changes to the draft. The committee met its Dec. 15 deadline for finalizing eligibility and released the information Friday.
He encouraged people to continue giving to the fund so that it might cover more people, but he also said the committee tried to balance the needs of the large number of victims against the urgency of survivors' financial pressures.
"In terms of adopting a protocol, we need to move this process along," Nielson said Tuesday. "One of the main themes of comments we've received is, 'Please distribute funds to us as quickly as you can. We need help.'"
Mass shooting victims have few options for financial redress
In the wake of mass shootings and terrorist attacks, Americans and people around the globe have come together to raise money for victims. Such funds were created after the Boston Marathon bombing, the Virginia Tech shooting, the Aurora theater shooting and Pulse nightclub massacre, to name a few.
Anyone who donated money to the Las Vegas Victims Fund may have imagined that their small contribution would help people like Requejo, who was shot multiple times and hasn't been able to return to work. But what many donors don't realize is that somebody has to decide how to divide and disburse all that money ― and that there will always be victims who feel left out.
These funds are generally collected by municipal leaders. Then a coalition of community members, victims' advocacy groups and lawyers draw up the criteria for eligibility. Typically, people with psychological injuries are left out completely, leaving them struggling financially if they have to get treatment for post-traumatic stress disorder or other psychiatric issues. And some funds, like the one after the Aurora theater shooting, take an approach similar to the Las Vegas fund and allow only those who stayed in the hospital overnight to collect money.
The generosity of the criteria always boils down to two things: How much money is there? And how many potential victims are there?
About 22,000 people attended the Harvest Festival at its peak that weekend. Paddock killed 58 people, and at least 546 people were physically injured either by bullets or from running and hiding. While the fund raised millions of dollars, diluting the pool to cover the dead, the physically injured and those with emotional wounds might make payouts too small to be meaningful, according to experts who have experience in administering these funds.
People like Requejo have a handful of options for financial help after surviving a mass shooting. If they're lucky enough to have health insurance, as she did, their medical care can be at least partially covered. Worker's compensation could help, if they were working at the festival and then were injured on the job. Some people may have disability insurance or could qualify for federal Social Security Disability Insurance.
They could also apply to state-administered victim compensation programs, which are special pools of money funded by the fines and penalties that criminal offenders pay as part of a court order. Because Requejo is a resident of California but the crime happened in Nevada, she was eligible to apply for money in both states. So far she has received no final response from California's program but has received a check for $700 from Nevada's Victims of Crime Program. These funds, however, are typically thought of as a last resort and tend to cover specific funeral, counseling or medical bills.
Requejo said the Nevada check arrived "with no explanation."
The gun industry is shielded from liability
Victims of mass shootings often have to piece together financial support from several sources, and there is no guarantee they'll get enough to cover what can be debilitating medical costs and lost wages.
Stanford Law School professor Nora Freeman Engstrom says the U.S. actually did have the chance to create a national fund for victims of mass shootings that might have streamlined this process.
In 2005, Congress passed the Protection of Lawful Commerce in Arms Act to shield gun manufacturers against liability for crimes committed with their products. Normally when the federal government shields an industry from lawsuits, they simultaneously create a compensation fund that allows people who would normally sue for damages to still get some redress for their injury. For example, after 9/11, the federal government passed a law to shield the airline industry from lawsuits related to the terrorist attacks but also created the 9/11 Victims Compensation Fund for those who were injured or survivors of those who lost their lives that day.
"In some ways, we had our shot to create a compensation program, and it would have been at the same time we gave this very broad immunity to gun manufacturers," Engstrom said. "But in the case of PLCCA, instead of taking with one hand and giving with the other, we just took."
Congress may have decided against establishing a compensation program for victims of gun violence because there was simply no need, said Timothy Lytton, a law professor at Georgia State University and editor of the book Suing the Gun Industry: A Battle at the Crossroads of Gun Control and Mass Torts. No lawsuit against a gun manufacturer over its product's use in a violent crime has ever succeeded, which meant victims of gun violence were unlikely to win suits against gun companies, whether or not PLCCA was in place.
There is new hope for victims who want to hold gun companies accountable for the carnage. A new legal argument from families of the Sandy Hook Elementary School victims in Connecticut holds that Remington, the manufacturer of the Bushmaster AR-15, may be liable for deaths and injuries on the grounds that it made a military-grade weapon available to a civilian population. Engstrom, along with other prominent tort law professors across the country, wrote an amicus brief on behalf of these families.
Sandy Hook families are still waiting on the Connecticut Supreme Court's decision about whether the case should proceed. If they are eventually successful against Remington ― an outcome that could take years to reach ― it could provide a small opening for other victims of gun violence to find some measure of financial relief for their medical bills, as well as the injuries, pain, suffering and terror they experienced. But legal experts, including Engstrom, are doubtful that any judgment found against Remington would prompt Congress to establish some kind of victims' compensation fund for the survivors of gun violence.
Requejo sees no need for the government to get involved. Her problem with the Las Vegas Victims Fund boiled down to raised expectations. Because Clark County, GoFundMe.com and others promoted the crowdfunding effort as a "victims" fund, then the money should go to all victims, regardless of the degree of the injury, Requejo argued.
"To be honest, if nobody had set up a GoFundMe, we wouldn't even be having this conversation," she said. "Each of us would have set up our own, and our family and friends would have come together, and I think we would have been OK with that."
There are also other avenues of litigation, with the most obvious target being the estate of the shooter. But, even though he was a millionaire, there's no way Paddock's estate could cover the costs of all the survivors, said David Studdert, a tort law professor at Stanford.
Currently, victims have filed lawsuits against concert promoter Live Nation, CSC Security and MGM Grand Resorts, which owns the Mandalay Bay Resort and Casino, from which Paddock shot his gun, and the concert venue that hosted the Route 91 Harvest Festival. It's unclear how successful those lawsuits will be. Studdert and other tort law experts are waiting to see what comes of the legal action but acknowledges that victims may be in for more disappointment.
"The hard truth is that in many instances, there isn't a negligent party that's capable of paying out those monies," Studdert said. "Certainly the shooter is both criminally and negligently responsible for the death, but the shooter's estate is not going to have money to compensate hundreds of people."
On Friday, the Las Vegas Victims Fund committee said that people who were physically injured but not hospitalized will be allowed to apply for the money.
In a statement, the committee said that it reviewed more than 1,700 submitted comments from survivors and community members, as well as the spoken comments at two town hall meetings on Nov. 28. They decided to revise the eligibility protocol to include physically injured people who were treated at hospitals, emergency rooms or by a physician but didn't spend at least one night at the hospital.
However, those who were not physically harmed but do have psychological wounds will still be shut out of the application process ― a common decision for most of the funds that are raised after a mass shooting or terrorist attack.
"It is our desire to recognize and honor all of those whose lives have been forever altered as a result of the horrific events of 1 October and we recognize the incredible needs of those experiencing psychological trauma," Nielson said Friday. "The overwhelming number of victims prevents us from providing individual monetary payments to those suffering psychological trauma, though we are committed to identifying mental health services to assist this critical segment of the survivor population."
This article has been updated with information on the final plan for distribution of the Las Vegas Victims Fund and its revised total.
Related
Before You Go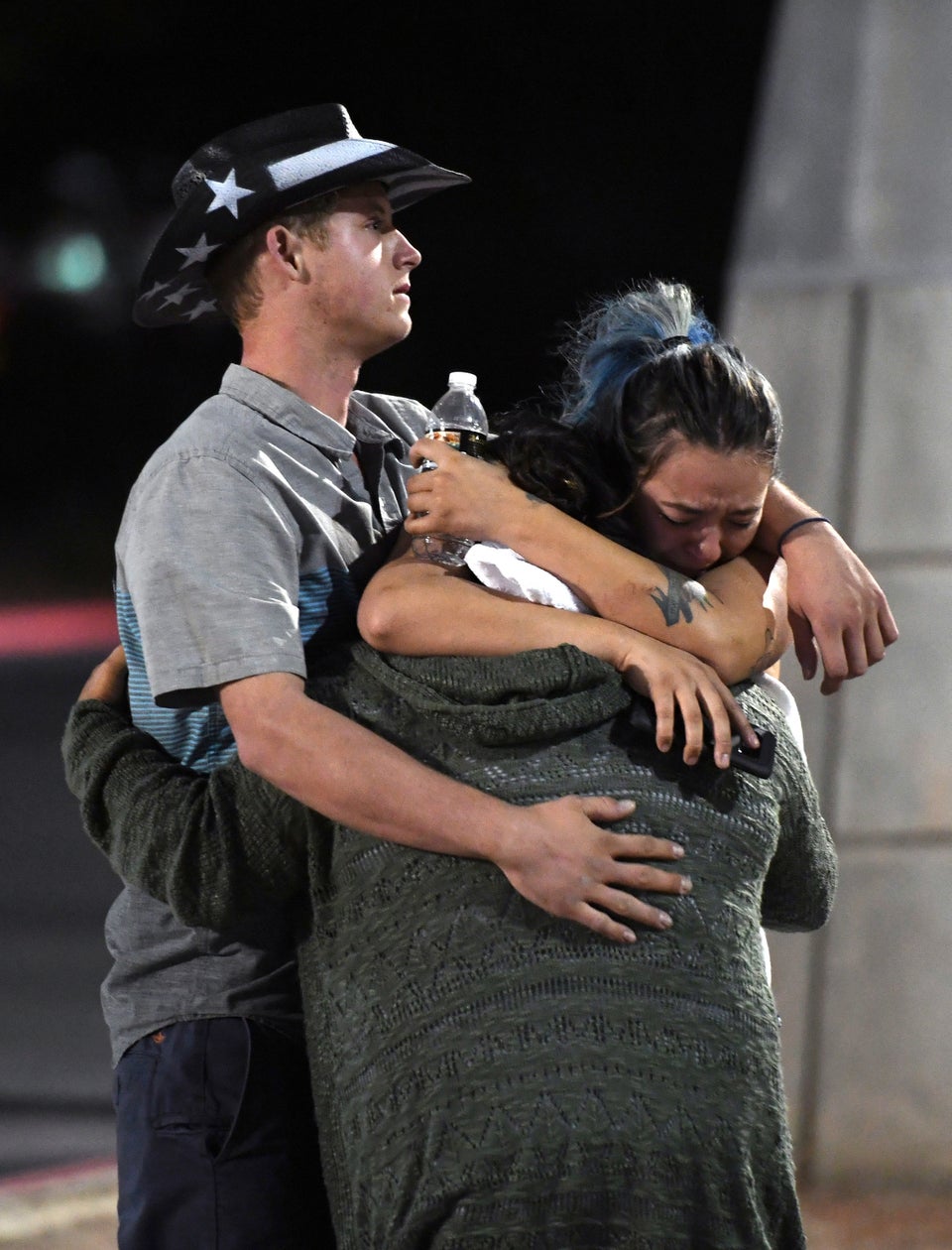 Shooting At Route 91 Harvest Festival In Las Vegas
Popular in the Community