It's been a long, hard fall for Las Vegas.
With an economy tied to consumer spending and the housing industry, Sin City region has gone from one of America's bright spots to one of its most troubled. The Las Vegas area is among the most economically stressed in the country, according to the Associated Press's monthly ranking.
Fully 15 percent of Las Vegas residents -- or a total of 145,000 people -- are unemployed, a local record. (Nationally, the unemployment rate has held steady at 9.6 percent.) On the state level, as HuffPost's Arthur Delaney and Ryan Grim reported in July, there is no greater concentration of economic woe than in Nevada. Factoring in the underemployed and those who have given up looking for work, Nevada's true unemployment rate may be 20 percent, according to the Las Vegas Review-Journal.
In the state's flagship city, however, the housing boom and job crisis have created more than a few veritable ghost towns and have stalled large developments on the Las Vegas Strip.
Getty photographers Spencer Platt and Ethan Miller recently captured some of the most haunting images of the new, recession-addled Las Vegas landscape. Check out the new Las Vegas below: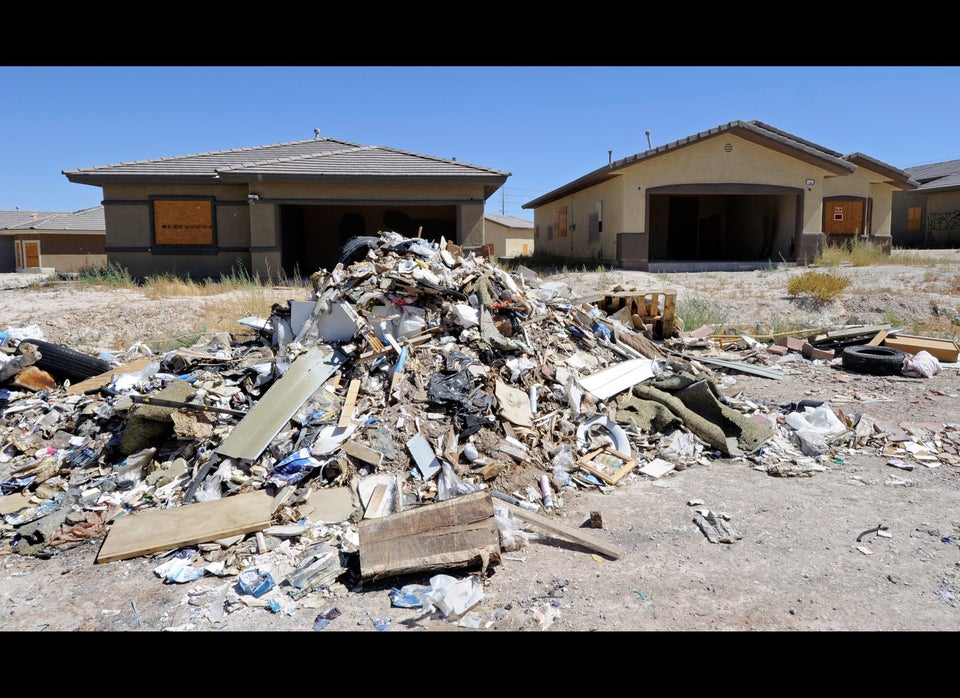 Haunting Images Of Post-Boom Las Vegas
Popular in the Community