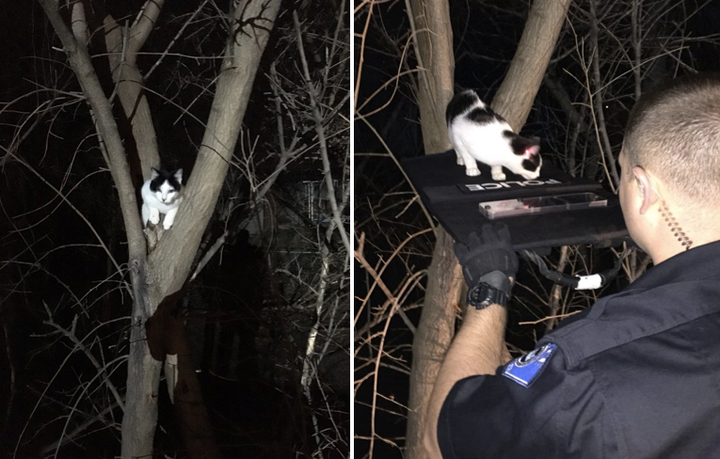 An adorable feline is back on solid ground after police officers say they used the laser aiming system on his Taser to lure the pussy down from a tree where it had become trapped.
The tiny daredevil was found precariously perched about 20-feet above a creek when officers with Nebraska's La Vista Police Department went to work earlier this month.
Clearly having an understanding of cat culture, an officer whipped out his Taser and used the device's laser to guide the animal to safety. The curious kitty followed the red dot down the tree to safety.
In a series of Tweets capturing the hairy March 16 rescue, Officer TJ Markowsky noted that one of the officers will have to file paperwork for using a Taser and that charges are pending against the cat "for scratching me."
The cat was taken to the local Humane Society and adopted six days later, staff told the Huffington Post Monday.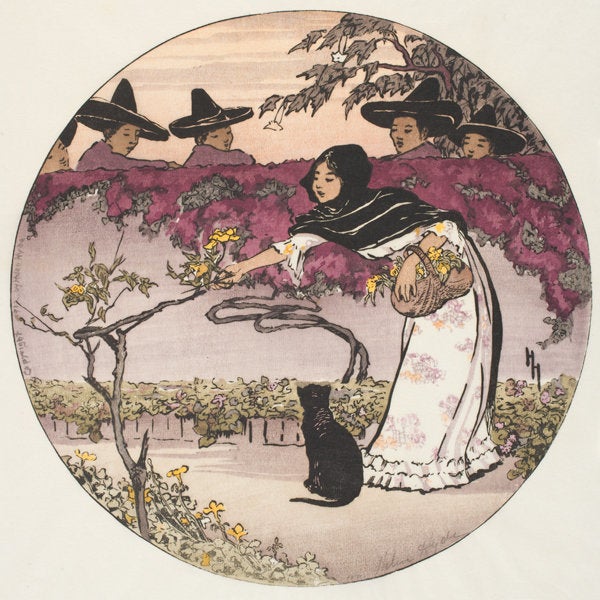 Cat Muses In Art History
Popular in the Community