"I'm ending the 'Report,' and I was going to say goodbye," Colbert said afterward. "But now that I'll live forever, who knows."
Colbert sang "We'll Meet Again" with Randy Newman on piano and dozens of celebrity guests joining in a massive singalong, including: Jon Stewart, Neil deGrasse Tyson, Mandy Patinkin, Big Bird, Cyndi Lauper, Katie Couric, Barry Manilow, Patrick Stewart, George Lucas, Henry Kissinger, Sen. Cory Booker, Michael Stipe, Willie Nelson and HuffPost founder Arianna Huffington -- just to name a few.
In addition, Colbert was joined remotely by U.S. troops overseas, former President Bill Clinton (who texted his contribution to the song), and Smaug the Dragon from "The Hobbit" films (in which Colbert has a cameo).
The show ended with Colbert on the roof with Captain America's shield crying out "What do I do now?" Then Santa arrived with a unicorn Abraham Lincoln smoking an e-cigarette as well as "the one with all the answers." Hidden at first by a hazy white light, "the one with all the answers" turned out to be Alex Trebek, who asked Colbert to join them in Santa's sleigh.
And with that, Colbert flew off into the night... except for a brief return for a round of thank-yous.
"From eternity, I'm Stephen Colbert," he said from the back of Santa's sleigh, signing off. "Jon?"
"Thanks for that Report, Stephen," Stewart replied from the "Daily Show" studios.
Colbert will take over "The Late Show" from David Letterman next year. Letterman's final episode is scheduled to air on May 20, 2015. The debut of Colbert's "Late Show" has not yet been announced, but there is speculation it will be in August or September.
Support HuffPost
The Stakes Have Never Been Higher
Related
Before You Go
He pledged Jimmy Fallon's money to charity.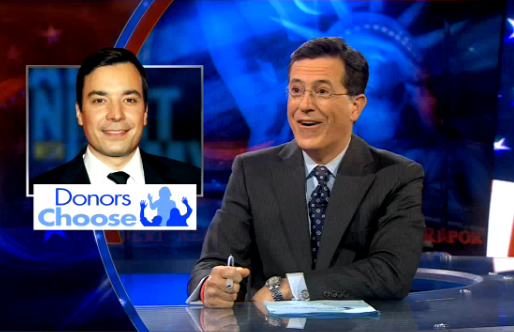 He also testified in character before the House.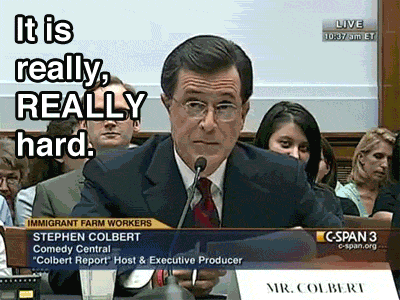 He ran for President Of The United States Of South Carolina.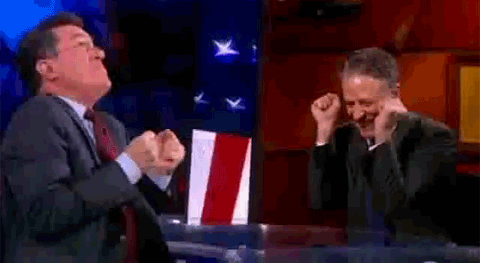 He copes with rejection like a boss.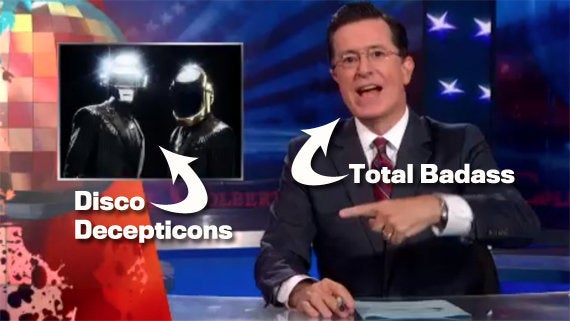 He makes the most of every 'sponsortunity.'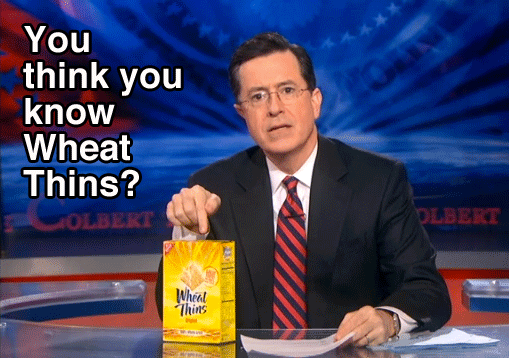 Popular in the Community