The final leg of my race across the great desert of Antarctica ended Friday, and with it, the conclusion of an amazing adventure that has spanned many years. Despite a number of obstacles -- including a raging snowstorm and a pack of marching penguins who used our route as a path to their nesting sites at the top of the ridge and required a minimum of 30 feet of clearance to waddle and slide past us -- each of the racers enjoyed the deep satisfaction of crossing the finish line and receiving a beautiful medal with the 4 Deserts Antarctica symbol. For me, that medal symbolizes the completion of my Ultimate Global Challenge -- one that has been 12 years in the making.
Over the course of our race, we made our way through mountains, in deep blue snow and slept on Antarctic ice. The final leg of the Last Desert race was truly taxing on each of the racers. With snow that was deeper than at any other point, sometimes causing us to sink as deep as our knees, we literally fought our way to the finish line. At the same time, the scenery was so magnificent that it seems no photograph could ever possibly capture all the beauty we witnessed during our race.
The amazing thing about Antarctica is that no two days, no two icebergs, no two views of the landscape are ever the same. Each glacier was a different shade of blue glacier, with huge caves carved by the lashing sea water and pristine white snow peaks with penguins perched on the top, gazing out at sea. Big, wide elephant seals, spent hours sprawled out on the ice, lazily raising their heads to catch a glimpse of our boat splashing by.
The pristine beauty of Antarctica is something I'll never forget, and I will forever hold a deep respect for the power of the ocean and how rough and unexpected its path can be. As we sail through the Drake Passage back to Argentina, where I will board my flight home to Canada, I find myself constantly reflecting the amazing experience I had in Antarctica, and the incredible support I've received from my wife and kids, all our family and friends, Canada Goose and Baffin -- who outfitted me for the Last Desert -- and the many people who have donated to Trekking for Kids on my behalf, such as Diaco Diamond Company, whose generosity will make a difference to Trekking for Kids for years to come.
This rare and unique experience is one that I feel so very privileged to have had, and I have such a great sense of accomplishment and relief that my ultimate goal is complete.
So, what's next on my to-do list? In February, I'll return to Mt. Kilimanjaro -- the first of the Seven Summits that I hiked -- with my wife, supporting Trekking for Kids' first trek of 2013. After a week in Antarctica, the warmth of Tanzania sounds incredibly appealing -- and the opportunity to be there with such a unique non-profit makes me eager for my next adventure. I just hope no one suggests I attempt a second round of the Seven Summits!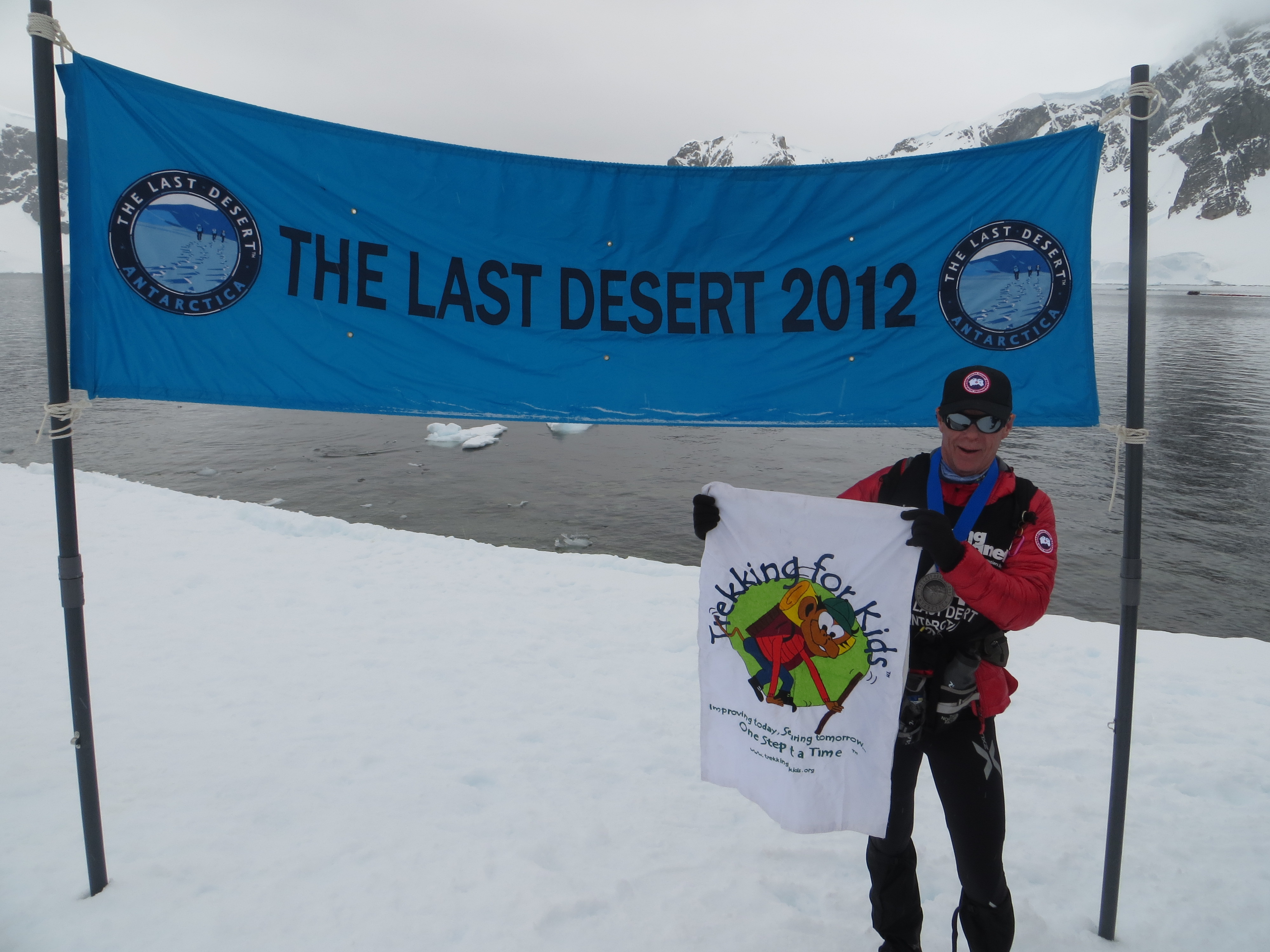 Related