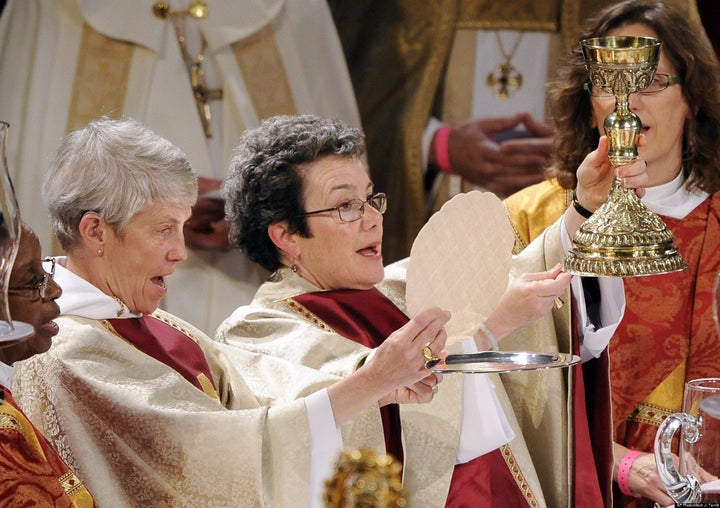 By Daniel Burke
Religion News Service
(RNS) Women have been ordained as priests in all 110 dioceses of the Episcopal Church, after the last holdout, in Quincy, Ill., ordained its first woman on Saturday (Oct. 16).

The Rev. Margaret Lee, a grandmother of five and former chemist, is the first woman ordained a priest in the Peoria-based Diocese of Quincy's 133-year history, according to Episcopal News Service. She had been a deacon since 1996.

A spokeswoman for the Episcopal Church said all 110 dioceses in the 2.1 million-member church have now ordained at least one female priest.
The Episcopal Church voted to open the priesthood to women in 1976.

Quincy, which has about 1,800 members in 24 parishes, was one of three dioceses that had refused to ordain women, but its former bishop, a staunch conservative, retired in 2008.

The other dioceses -- San Joaquin, Calif., and Fort Worth, Texas -- had also refused to ordain women, but conservatives in those dioceses, and the bishops who led them, have seceded from the Episcopal Church in the last three years. Remaining Episcopalians in those dioceses have
since ordained women.
Popular in the Community