With just a few days left before Christmas, you might find yourself wondering "How did I wait this long to get my shopping done?" While year after year we vow to start our gift hunt early, we always manage to find ourselves scouring for parking spots at the mall just a few days before Santa makes his way to our rooftops. But don't worry -- you're not alone.
Though some of this year's hottest toys are already sold out, there are lots of great toys still available that will have kids showing their toothless smiles on Christmas morning. Here are some big-ticket items your kids will flip for--and best of all? They all have real staying power.
Rockin' Rider Patriot Rocking Horse (Tek Nek Toys)
What It Is: This soft plush horse is lightweight and features a sturdy, foam core. The beautiful dark wooden base features detailed scroll engraving, and the horse is complete with a high-back saddle with cotton trim and metal stirrups. Not only can kids ride and rock on this plush pal, they can press his ears for songs, phrases, realistic horse sounds, and more. His mouth even moves and his tail swishes.
Why Kids Will Love It: This pony is interactive and exciting for kids, and they will love to sing along to the catchy "I'm a Little Pony" song. This role-play toy will have kids feeling just like a cowboy--or cowgirl! With such beautiful and intricate details, parents will want to make this pony into an heirloom and pass it down from child to child.
Ages: 3+ and up to 65 lbs.
MSRP: $69.99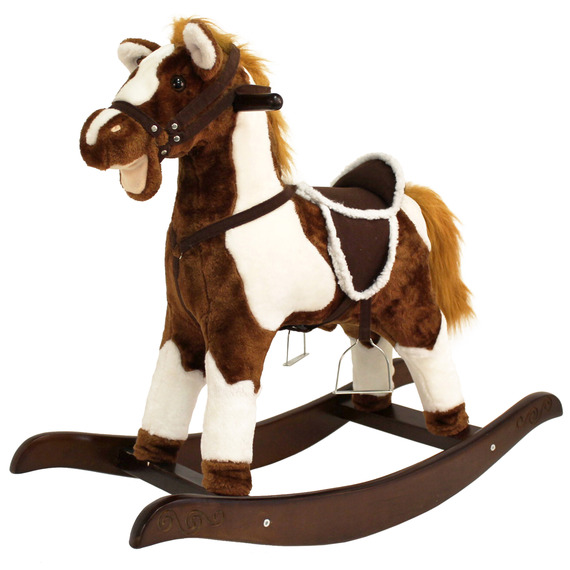 What It Is: This two-in-one grow-with-me bike goes from Stage 1: Training Bike mode to Stage 2: Balance Bike mode as children build confidence and develop their steering and balance skills. The Twista features innovative wheel adjustment technology that allows the bike's double rear wheels to separate in Training Bike mode for extra stability. As kids get older and their motor skills advance, parents can easily switch to Balance Bike mode using Yvolution's "Twist & Click" feature. The rear wheels will move closer together, challenging kids to find their balance as they run and cruise.
Why Kids Will Love It: Balance bikes allow kids to skip over training wheels, learning how to balance and ride on the pedal-free bike and then graduate straight to a two-wheeler, which will make them feel very accomplished. The sleek red and white design will appeal to both boys and girls, and the graduated difficulty will help kick kids off at an early age.

What You Need To Know
Ages: 18 mos.- 4 years (max weight 44 lbs)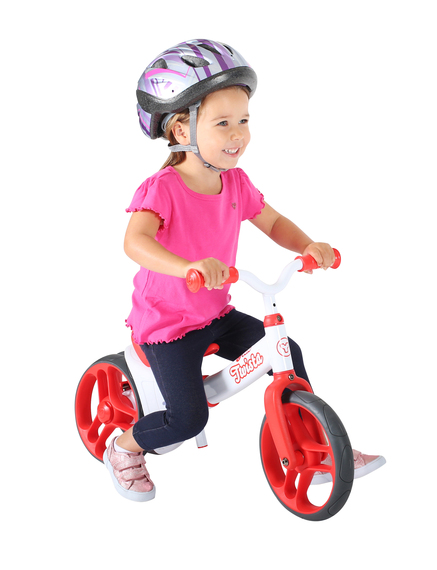 Imaginext Supernova Battle Rover (Fisher-Price)
What It Is: Complete with tons of fun, including projectile launchers, a large claw arm featuring a spring loaded pincher, a spinning front drill, and a rotating saw, there's lots for kids to play with. This oversized, six-wheel vehicle features 15 lights and 200 unique sound effects and phrases. It even has a transforming and removable space shuttle with its own projectile launchers. Plus, the Rover includes with a small space vehicle, figures, and a removable space shuttle for a stealthy escape.
Why Kids Will Love It: This super-sized vehicle has tons of interactive play value. Kids will be able to imagine they are on exciting space missions, while enjoying all of the technological elements the Rover has to offer. With too many elements to count, kids will never get bored.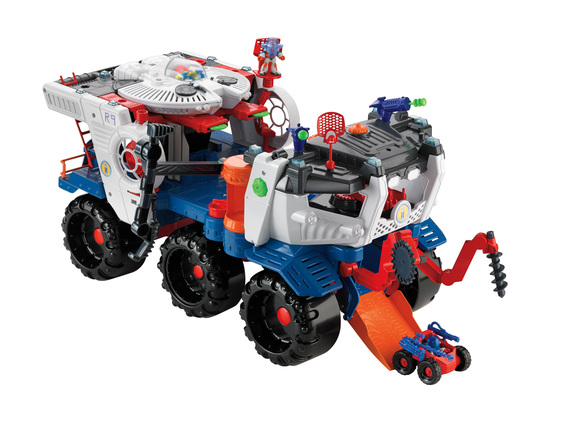 Little Scholar (School Zone)
What It Is: This kids' tablet it preloaded with more than 200 educational apps, videos, songs, and e-books, so they can play and learn right out of the box. Little Scholar provides users with lessons based on the "standard curriculum" subjects for preschoolers, kindergartners, and first graders in math, reading, spelling, logic, geography, science, and creativity. The App Management Tool allows parents to tailor the content to fit learning needs of their children, and the Report Card allows them to track their kids' progress.
Why Kids Will Love It: Kids love technology just as much as adults, and the Little Scholar ensures the content they consume is appropriate, fun, and engaging. With a beautiful and easy-to-navigate interface, kids can play games, listen to music, read stories, and more all on one device that is great for travel.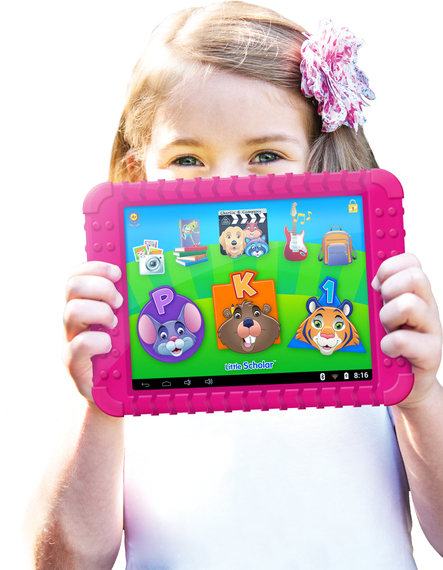 Planes Fire & Rescue U-Command Dusty (Thinkway Toys)
What It Is: This deluxe infrared remote control Fire & Rescue themed Dusty comes to life with animation, voice and sound effects. His propeller spins, he features engine and flight sounds, and his eyes and mouth move as he speaks. Kids control Dusty with the joysticks or by pressing one of the 10 buttons on the wireless remote to make him talk, move forward, left, right or in reverse. The plane features more than 1,000 Action Combo Sequences!

Why Kids Will Love It: Entertainment properties are hugely influential when it comes to kids' toys, and Disney Planes tops kids' wish lists year after year. With easy controls and buttons, kids will love making Dusty move and say all different phrases from the film.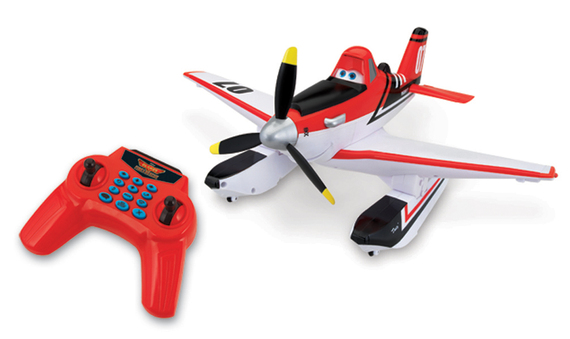 K'NEX Hyperspeed Hangtime Roller Coaster Building Set
What It Is: Kids can blast off faster than the speed of light with this coaster building set that includes 600 K'NEX pieces. Once finished, the roller coaster measures 2.5 feet high, while the exclusive inverted blaster launches the hanging coaster car through 18 feet of track.
Why Kids Will Love It: The only bigger thrill than riding a real roller coaster is building one in your living room. This coaster has tons of constructing fun, and kids can continue the fun by downloading instructions for a second coaster that can be built with this set online.
What It Is: Kids can battle the Empire with the Rebel heroes' starship, as seen in the Star Wars: Rebels animated TV series. The ship features a 360-degree rotating gun terret, spring-loaded shooters, ejecting space pods, two cockpits, and four new minifigures with assorted weapons, including Kanan Jarrus, Hera Syndulla, Zeb Orrelios, and a Stormtrooper.
Why Kids Love It: With nearly 1,000 pieces, kids will love putting together this entire ship from one of the hottest new shows on Disney Channel, Star Wars Rebels. Building gives kids a great sense of accomplishment, and once they're finished, they have an awesome vehicle to display in their rooms--or they can take it all apart and build something totally unique.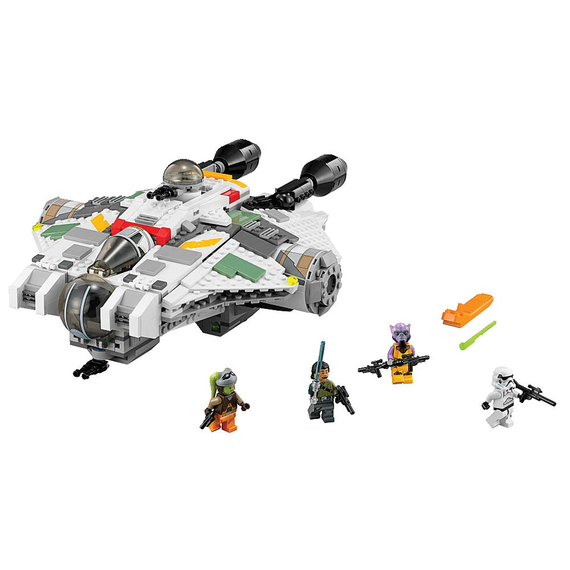 Y Fliker Lift (Yvolution)
What It Is: This scooter is the newest addition to Yvolution's Fliker range of three-wheeled self-propelling scooters. Sporting a sleek design with gender-neutral red/black coloring, this kid-powered scooter lets kids carve, drift, spin 360 degrees, and now, pop wheelies. It also features a free-spinning tick handle bar, a quick-response hand brake for safety, and a twist and fold mechanism for easy transport and storage.
Why Kids Will Love It: This scooter gives kids the most extreme Yvolution ride yet. They'll love mastering wheelies and showing them off to their friends. Y Fliker Lift takes scootering fun to a whole new level. The wheelies aren't tough to master: Kids simply pick up speed then lean back and lift.
Ages: 7+ (maximum weight: 220 lbs.)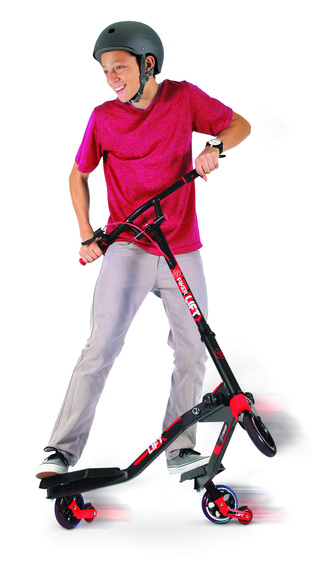 What It Is: This classic three-wheeler is powered up for older kids. With the push of a button, riders can cruise, spin, drift, and drive up to 9 mph. With dual-inclined rear caster wheels, folding foot pegs, rubber grips, a hand-operated brake, and a fun "Razor" flag, kids will love this pumped up trike.
Why Kids Will Love It: What kid wouldn't want their own motorized bike? Since it does way more than simply just "go," kids will love spinning and drifting into new fun ways to ride. Plus, it gets up to 30 minutes of ride time on one charge, so it'll keep the fun going!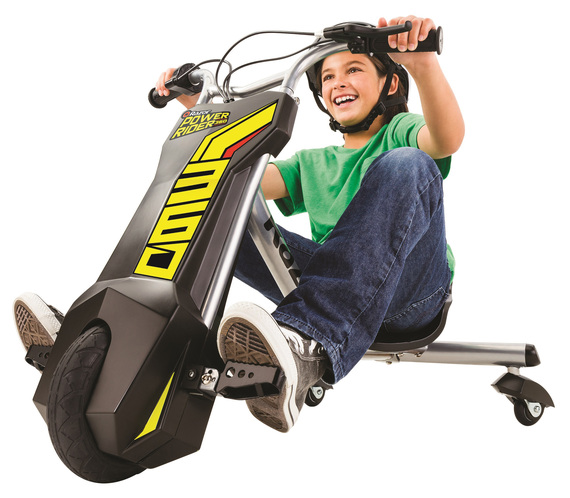 While some of the hottest toys of the season may already be sold out, these choices will surprise your kids. With tons of play value and lots of exciting features, kids are sure to get lots of use out of all these toys. So don't fear -- it's not too late to make absolutely sure Santa gets his job done come Christmas morning.