Stuck on last-minute gift ideas? If you are searching for the perfect gift for the jetsetter traveling type, here is a list of useful and desired gifts to suit any budget:
When you're soaring at 50,000 feet high on a red-eye, trust that the germ-heavy, low-humidity air is your skin's worst nightmare. The myFaceWorks masks are great for a skin pick-me-up, infusing your skin with nutrients and much needed moisture after a long haul flight. They come in individual packages so you don't have to worry about airport rules on liquid. They cost $60.00 for a box of six masks.
A line of premium feminine care products with the promise to "provide daily love and care for down there", i love my muff products are vegan, free of any parabens or chemicals and have been hand made in Canada with natural ingredients and essential oils.
The products are the perfect size so that can be carried discreetly in your purse and are the right size for airport carry-on restrictions. Boys, don't fret, i love my muff products for men are coming soon.
Dread the icky floors while waiting shoeless at the airport security lines no more.
Be prepared for those long lineups with Tory Burch's 100-percent wool travel socks, complete with no-slip soles. They retail for $48.
Bose Noise Canceling Headphones
While they're no bargain, the Bose Quiet Comfort 15s currently offer the best sound and silencing capabilities in a pair of noise-canceling headphones. If you've ever flown red-eye with a crying babies on your flight, you'll understand that some peace and quiet is worth any price during such times of sleep-deprived desperation.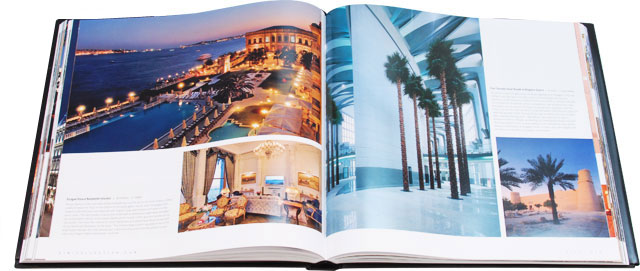 Who would be a better author to showcase the world's most breathtaking hotels other than the president of luxury hotel reviewer Kiwi Collection himself, Philippe Kjellgren? These large-format, hardcover coffee table books are great to showcase on your bookshelf and also for flipping through to find new travel destinations to add to your bucket list. There are three different books covering different regions: Asia Pacific, EMEA (Europe, Middle East and Africa) and The Americas. Buy as a single or as a set of three.
If you happen to have a couple thousand dollars to spare, a Goyard Travel bag will make any jetsetter excited about boarding a plane. The French luggage manufacturer was established in 1953 and has been spotted on many celebrities ranging from Kanye West, Lauren Conrad, to Karl Lagerfield.
Happy last-minute Christmas shopping, everyone!