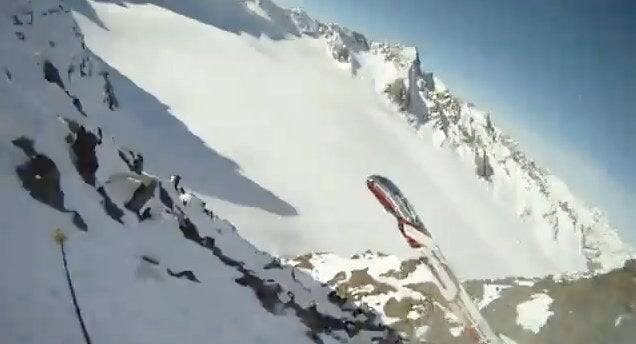 Spring skiing has always been a draw for the hordes of outdoorsmen and women that descend on the Rocky Mountain's many ski destinations. There's nothing like freshly packed powder, a shining sun and mild temperatures to say goodbye to winter and hello to spring. Home to the U.S. Ski Team, many of the 2002 Winter Olympics events, and an extended ski season, Park City, Utah proves it's more than just the backdrop for a glitzy film festival.
This season, Park City's Canyons Resort also proved a little something. Oft overlooked for exclusive Deer Valley or family friendly Park City Mountain, Canyons upped its game under the management of Toronto's Talisker Group, which purchased Canyons in 2008. During my Sundance trip, I found myself duly impressed by this new and improved playground. With an emphasis on the ski experience as a whole and an innovative social media campaign to keep Canyons relevant, now's definitely the time to check it out -- especially since the season was just extended through April 17.
Canyons launched a new, state-of-the-art orange bubbled quad lift that mimics the feeling of seeing the world through ski goggles. Soaring over Canyons slopes, snug in heated seats that increase uphill capability by 47% over last season, the quad is a North American first. The new lift was, in a word, awesome. Forget the wind nipping at your cheeks, misplaced gloves while you check your cell phone messages, and wet whiteouts fogging up your goggles, the quad eliminated the hassle of the normal lift experience and delivered me to the top of the mountain in nine minutes flat.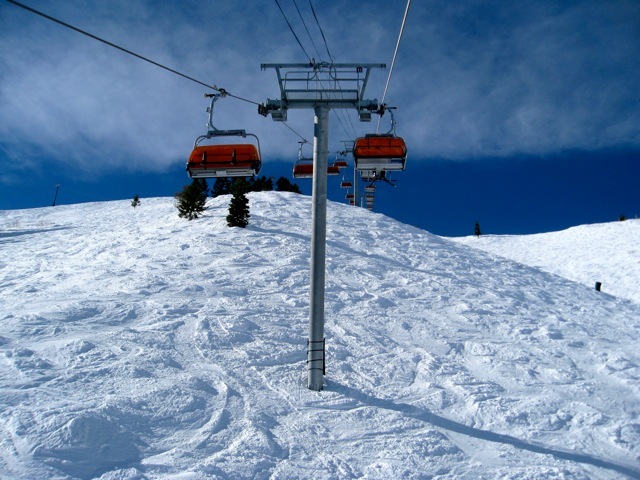 In addition to the funky orange lift polka-dotting the mountain, Canyons has added a new direct-connect gondola from the village, over 300 acres of expanded terrain (aided by another quad) that ups the number of trails to 176, and vastly improved snowmaking capabilities with a 20 million gallon reservoir. Already bearing the title of Utah's largest resort, Canyons also ranks as Park City's most challenging mountain. So while heli-skiing has always garnered its share of fans, Canyons' new mile-long tricked-out Terrain Park off Snowdancer (Saddleback Express lift) ups the ante for boarders, and Steep Skiing Camp taught by World Skiing Champion Brent Moles takes skiers on a journey way too adventurous for my intermediate-ski blood.
After all this amazing slope action, my appetite was kicked into high gear. Lucky for me, Canyons employs Salt Lake magazine's Best Chef for 2011, John Murcko, to oversee the culinary side of things. Lately, he can be found overseeing the kitchen of The Farm on the new ski beach where I enjoyed toasty snacks like liquor laced hot chocolates and fire-roasted wings, but the Salmon Reuben and Alpine Mac 'n' Cheese at Lookout Cabin (mid-station off the Orange Bubble Express) are what got me through my afternoon runs.
The premiere accommodation at Canyons is the stunning Waldorf-Astoria that opened in July 2009 and features an acclaimed restaurant, Spruce, and an exclusive Golden Door Spa (tip: try the four-handed massage after an arduous day on the mountain; I promise you won't be disappointed). With sinfully comfortable beds, a lush chalet chic lobby with a roaring fireplace and sweeping staircase, a natural palette enhanced by dark wood and rich fabrics, and impeccable service (another tip: the ski lounge serves hot cider and chocolate all day long), it's sure to become Park City's most desirable address.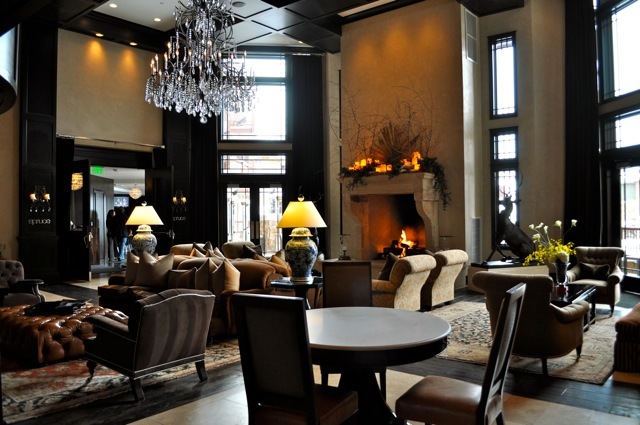 In an effort to reach the ever-growing online community, the Canyons-Waldorf team is employing a cutting edge marketing strategy to publicize their expansion, carving a digital footprint that differentiates it from other Utah resorts. A presence on Twitter and Facebook, Canyons embraced the travel community with their How Do You Mountain? Campaign -- a nation-wide search for a Canyons-based travel blogger. Two finalists were selected to represent Canyons as writers-in-residence at the Waldorf for the 2011 season: Kaylin Richardson, a former U.S. Olympic skier, and Andy Campbell, a British veteran and paraplegic whose motto is "Die Living." With daily tweets and blog posts, a $40,000 paycheck, a season's ski pass, and a lush living situation, Richardson and Campbell are making sure that Canyons broadens the reach and the scope of the Park City experience.
Says Richardson of her new gig (and home), "If someone had told me at the Vancouver Games that I would be skiing at Canyons every day and resting my head at the Waldorf Astoria every night, I probably would have laughed. It is an especially exciting time to be affiliated with Canyons, not only is it the most varied terrain in all of Utah, but skiing is something that should be shared and Canyons is setting the benchmark for social media awareness." Campbell concurs. "Having 4000 acres of ski terrain as my workplace, with a workday commute of a two minute elevator ride is a ski bum's dream! A wheelchair can make for slow and frustrating progress through a man-made world, but sitting at the top of a mountain in a sitski, with blue skies and fresh snow makes everything entirely different."
Whether it's about the slopes, the food, the lodging, or the tweets, Canyons is doing a lot of things differently, but it's also doing everything right.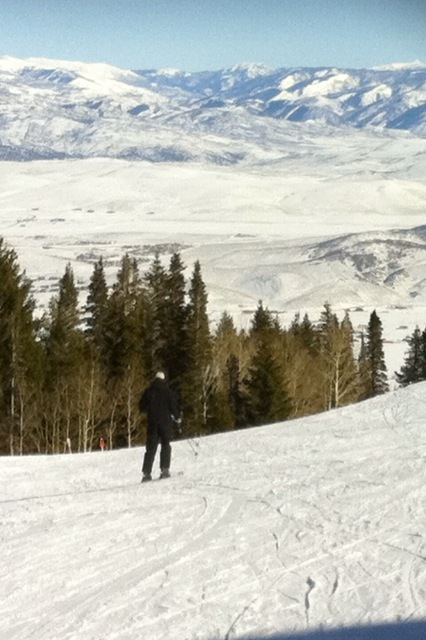 Photos by Marie Elena Martinez
Popular in the Community