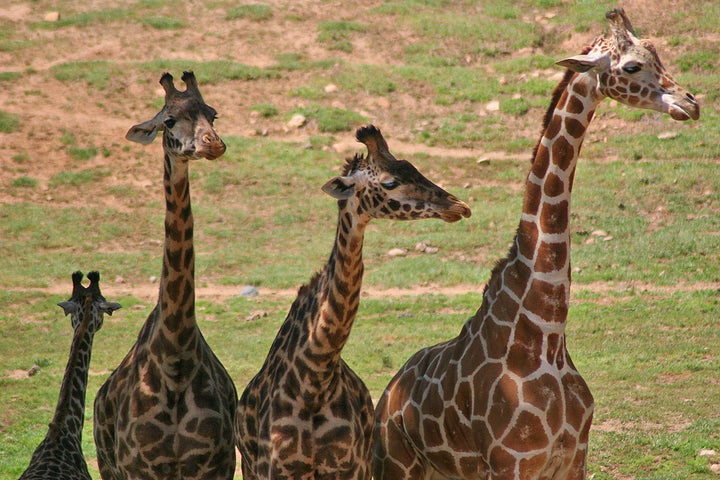 If still scouring stores and online outlets for pitch perfect gifts for your jet set sweetie, look no more. This holiday gift guide is chock full of globetrotting goodies for those gallivanting on the global road.
From tech toys to fashion-forward gear and on-the-go gifts that tackle health and wellness while away, this guide covers all lifestyle aspects for the travel savvy. So, sit back, relax and read on as you will be jet, set and ready to wrap and roll.
Your Ace in the Hole
The sleek and radically thin Acer S7 191-6859 ($1,1199) is the best of the tablet, netbook and notebook, all in one lightweight ultrabook. It includes Windows 8 and a 10-point touch screen, a natural, intuitive and easy navigation between applications, a dual torque hinge design that enables the display to stay upright even when used for touch input and a light-sensing keyboard that automatically adjusts the keyboard backlight brightness, perfect for inflight fun. www.acer.com
High Sierra
Outside Magazine chose Sierra Design's DriDown Gnar Lite ($229) for men and women as one of the seven best multi-use jackets of 2013. This is a great base or outer layer depending upon weather. www.sierradesigns.com
The Trip is the Thing
If looking for a gorgeous gift for those on the list that have it all, consider a safari. John Spence of Aardvark Safaris can curate an African adventure; anything from safari to gorilla treks to Cape Town wine tours and Southern African surf safaris. If they've been there, done that on the safari front, Aardvark will stretch the safari experience to a riskier, more rustic and real direction or perhaps a more posh spot, anywhere in Africa.
Be it grad, a dad, colleague or spouse, Aardvark can slip a trip for your travel savvy in to a binocular box or surprise the whole family with a trip under the tree. Contact Aardvark and kick the planning process in to high gear: info@aardvarksafaris.com or www.aardvarksafaris.com
What the Pros Put in Their Pocket
Camera geeks love Panasonic's Lumix FZ 200 and it's high quality LEICA DC VARIO-ELMARIT optics. It's what the pros put in their pocket when they leave the heavyweights behind. You too can capture all the action with Lumix FZ 200 ($499) with an outrageous zoom range 24x (25 mm-600 mm). It's great for adventure travelers and urban voyeurs. www.panasonic.com.
It's a Skin Thing
Clarisonic Plus Model in Pyhton ($235 - Nordstrom) is a great gift that adds flare to skincare. The limited edition, at-home spa experience with cleanser and interchangeable heads for face and body complement the Vbeauté It Kit ($165), which contains refillable Undercover Agent Anti-Wrinkles Protecting Serum, Rub Off Facial Exfoliator, Evidence Eraser Foaming cleanser, Buying Time Everyday Crème, Eye Never Nourishing Eye Repair Crème. The It Kit comes in a TSA friendly case for easy scanning and on the go glamour. Available at: www.bergdorfgoodman.com.
Back That Image Up!
We can't cross borders without passports. I don't cross the street without My Passport by WD in tow. WD's My Passport (2T-$159) & (1T-$109) will give you access to whatever images or video you need at home or while away. Their highly durable external hard drive comes in several savvy colors. It will be protected from the elements and any bump on the road with it's rugged case. So, act like an elf and grab a handful to stuff a few in to everyone's stockings. www.wdc.com
It's Getting Hot in Here
Travel savvy may live glamorous lives, but it can take a toll on health, wellness, beauty and bodies. Bikram is you one stop shopping for reversing travel tolls taken. It's great for jet lag and by the time you finish, you have had a massage, facial, steam and stretch. A Bikram gift certificate is a great stocking stuffer and NYC Bikram Yoga's Holiday Package ($60) includes one month of unlimited Bikram yoga, a mat and mat bag. Burn baby burn! www.bikramyoganyc.com
Step in to Comfort
Orthaheel's Stacey Bootey ($88) is perfect for stepping out on to city streets. This cool and casual Dr. Andrew Weil recommended booty is great for your Euro and urban adventures. The full Nell Boot ($96) could double as a stocking, if need be. www.orthaheelusa.com
Photo Mojo!
Photojojo is filled with gifts that will put a big smile on the face of any geek or photo freak. If looking to up the photo ante on the phone, grab The Photojojo Phone Lens Series ($49) with fisheye, wide, macro and telephoto lenses or the three clip-on cell lenses, a pack that comes with a polarizer, a kaleidoscope and fisheye lens. To hold your SLR in place or in a tree, it's the Gorillapod SLR Zoom ($50) while the Collapsible Camera Extender ($29) will have you taking fab photos of yourself on the road, a great complement to a GoPro camera. The SLR pinhole lens ($50) is full of photo fun for a quick $50 versus a big brand 200-500mm lens for $20,000. The site is filled with wildly affordable photo fun and sassy stocking stuffers. www.photojojo.com
I'm King of the World!
If serious about grabbing the action, invest in the Kingston's SDHC - UHS-I 233X - 32G Memory Card ($72-BestBuy) and the Compact Flash - Ultimate 600x - 32G Memory Card ($72-BestBuy), which comes with MediaRECOVER software that allows you to recover deleted files and restore corrupt ones. The cards are fast and efficient. Add a Data Traveler 32G USB drive in to the mix and you are good to go... Anywhere! www.Kingston.com
Back to Black
Mountain Hardwear is unisex fashion and fitness at its best. Act like Santa, hop online and finish your list with a little something for everyone from the mountain. If you're like me and all about black or just looking to leave the neon behind, Mountain Hardwear's Wome's Monkey Grid Jacket ($190) is a great basic for winter weather with its MicroClimate Zoning and zip handwarmer pockets. It's cozy, yet contemporary. www.mountainhardwear.com
City Slicker
If racking up frequent flyer miles, chances are you are ravaging your skin. You need good for your face, make up. DEX Modern Minerals is New York based Dex Phillip's make up line for stage and city streets. His line is cruelty-free, hypoallergenic and sun protection formulated. When packing light, pack a punch on the color front with his Crown Heights Crimson Matte Lipstick ($22) or play with an array of hues from his eye catching Mineral Loose Pigment Eye Shadow ($20): Chinatown Rose? Battery Park Brick Red? If missing New York, this city inspired line will make you feel like you are on Broadway! www.dexnewyork.com
Columbia Educated
Columbia Sportswear's Triteca Softshell ($220) is a smart move to make this season with their Omni-Wind Block, Omni-Heat thermal reflective and Omni-Wick EVAP, advanced evaporation. Columbia's super smart technology provides warmth, comfort and protection from the elements so you can get busy in inclement weather. www.columbia.com
I Am Woman Hear Me Roar!
If you want to wake up your inner warrior, zip over to Whistler for a Warrior Woman's Weekend Getaway. Go it alone by gifting yourself or grab and gift a gaggle of gals and head west. Start the journey at the rustic chic retreat Sunwolf in Squamish. Your inner warrior roar while river rafting, mountain biking down steep peaks and bonding over boot camp. www.sunwolf.net
Intoxicating cocktails and conversation and proper pampering at the iconic Fairmont Chateau Whistler with spa treatments and their local cuisine are sure to have you warrior sweet dreaming in between feats. Check out all the details on Warrior Weekend at Enjoy Whistler: www.enjoywhistler.com/womansWarriorWeekedn.php
Put it in Your Tab!
Today's tablets can easily double as a computer, especially for travelers. There is no stopping you with an Asus' Vivo Tab RT ($599-Staples) with 16 hours of battery life, a stylish hidden hinge, an 8 MP auto focus camera and Office Home installed. You need to slip one of these in to your own stocking along with everyone else's. www.usa.asus.com.
Riders of the Storm
If heading to Africa in 106 degree heat, RailRiders is part of the plan. Their bug- and sun-proof tops pack a punch on the protection front. They come in lightweight and safari savvy colors and are available for guys and gals, Adventure, Eco Mesh, Equator and Madison River Shirts ($69-$79) www.railriders.com
Just What the Doctor Ordered
Physician Endorsed hats are fun, fashion forward and good for you. Start your extensive Desert Sun ($48) for casual travel and adventure, Belle Epoque ($47) for busy brunches, Belle ($60) for fashion forward fun and Monaco ($60) for drama. All hats easily fold in to your purse and provide stunning SPF protection of 50+. It's what Jackie O would wear. Full collection available on Sol Escapes. www.solescapes.com

Homeland Security
In today's multi-media world, everyone needs a back-up plan. You can't afford not to have Carbonite's Automatic Back Up Home Plans ($59) or Auto Back-Up Business Plans ($229). Carbonite just launched Carbonite Mobile, their new app that extends Carbonite's signature data protection capabilities to Androids so you can back up the photos and videos to your Carbonite cloud. Sounds like a plan. www.carbonite.com
Good Rent!
On a recent Tanzanian safari, a guy was busy bragging about his larger than life lenses. I had total lens envy. Turns out he rented all of his equipment. So, if you can't afford a zoom that puts you on the moon, but you want a closer look at the craters, rent from ATS Rentals. The Chicago based company will have your equipment sent overnight. Prices are reasonable with cameras running $48/business day, $83/week, which cuts costs considerably for long hauls. www.atsrentals.com
Head-turning Travel Fashion
The California based Hale Bob provides a seamless mix of classic and contemporary, stylish spins for any traveling fashionista. Their 100% pure silk dresses and blouses will keep your baggage allowance in check and you in high fashion. This season slip in to A French Affair Silk Charmeuse Long Sleeve Tunic ($236) or the Black Silk Crepe Long Sleeve Belted Dress ($356). Prepare to turn every head in transit. www.halebob.com.
Seat Saver
ExpertFlyer's award-winning Seat Alerts feature is now available as a free app on Android. Anyone can set a Free Seat Alert on existing or future flights to get them out of the middle and in to an aisle, window or more specific seat. ExpertFlyer's, Seat Alerts allow travelers to set alerts on completely booked flights. The free mobile app is for one flight at a time. For serious flyers, a membership is a must, which lets you set several alerts for several upcoming flights and check data from over 400 airlines. Annual subscription - $99.99. Basic membership - $4.99/month. Premium - $9.99/month. Free five-day trial. www.expertflyer.com
Worldwide Wellness
Health and wellness is essential for the savvy traveler. My go-to for supplements on the global road is Raw and Order as prices are reasonable and quality is unrivaled. Next trip grab BioRay's Artemisia & Clove ($30) for your immune system and energy, Custom Probiotics ($42) for a hit of good bacteria and get Yes Ultimate EFA ($32) for necessary omegas. If you look great and are full of energy in the face of jetlag, now you know why. www.rawandorder.com
For external wellness, the Seattle based Herban Wellness will whip up concoctions made to order in person or over the phone. Grab a homemade herbal elixir to ward off bugs in Africa, which works wonders and smells great. Prices vary: www.HerbanWellness.com (Internal remedies also available.)
Joan of Arctic
Nothing makes me more excited than a mad mix fashion and function. It's where my gear geek and fashionista meet. If this floats your travel boat, head to Sorel as they have upped their fashion ante. Yes, their boots can be worn in arctic wars and will last a lifetime, but now they are fierce on the fashion front and will turn every head in the tundra and on city streets. Sorel's Joan of Arctic Wedge Boot ($270) is a winter win!
Downward Facing Lulu
Lululemon is great for both sides of the gender and fitness fence. For those in the yogi-sphere, trust that when they are downward facing dog, they are probably also facing a Lulu label. With winter weather upon us, pick up Lululemon's Scuba Hoodie ($108) for a bit of brightness and warmth for them to and from the yoga studio. Once you add on a pair of Skinny Will Pant ($98) and What The Fluff Run Mittens ($48) as their stocking stuffer, you are sure to hear Namaste on Christmas Day. www.lululemn.com

Me Talk Pretty Someday
If heading to a country for more than a minute, you may want to brush up on the local language. Rosetta Stone now offers a subscription-based online-only ($299)option for gift givers. Recipeients can access to all five levels of the recipients chosen language, including access to all of RS's mobile apps and live tutorial sessions with a native-speaking language coaches. Hola! www.rosettastone.com
The Royal Treatment
Royal Robbins Discovery Traveler Skirt ($68) has travel basic written all over it. The lightweight stretch nylon fabric can wash and dry in your room in three seconds or less. Add an Essential Traveler Pant ($65) and the Helium Mitt ($28) for a twist and a pop of color and you are good to go. www.RoyalRobbins.com
A Picture Paints a Thousand Words
If a photo obsessed friend or loved one is looking for a place to show their work SmugMug can set them up with a gorgeous gallery online. On top of the ogling, they can sell their work as well. Give the Gift of SmugMug: secure.smugmug.com/gift
To buy photos for stocking stuffers or as a travel inspired gifts, go to my SmugMug Gallery, Lofty Photography: loftyphotography.smugmug.com
The Extreme Greene Machine
Looking to run a marathon through the streets of Rome, with the wild in Kenya's marathon or take a stab at Ironman in Arizona? If so, enlist the assistance of Seattle based Ben Greene , the multisport machine. He has completed 40-plus triathlons, three marathons and two Ironman races. His first book, The Vegan Athlete is now available on Amazon. If looking to go vegan or extreme in the New Year or if you simply want a shake-up in the fitness front, the Greene Machine is available to virtually coach and train you towards extreme endeavors locally or globally. greenemultisport.portalsapp.co
Peachy Keen
Every traveler worth their weight in passport stamps has at least one pair of Keen's in their closet. If you haven't socked up or stepped out in a pair yet, start with a pair of Keen's NEWPORT H2 ($100). Their Navy Dream NEWPORT is seen on every wet and well-traveled heel everywhere. Also available in Tie Dye. www.keenfootwear.com

It's a Vintage Thing
Kelty released their 60th anniversary Wing Pack ($150) in a safari-savvy color with exposed zippers, leather accents and rustic chic rugged fabric. It's a unisex pack that would make any savvy traveler happy. Order this limited edition today. You don't want to wait another 60 years for the next one. www.kelty.com
Come Rain or Come Shine!
The high performance Pentax K30 Digital Camera with 18-55 mm AL Lens Kit ($799) is a great entry kit SLR for hobbyists wanting to shoot like a pro. The 18-55 lens is a great base to build on. Add extra Pentax lenses as you advance in skills and experience. This lens is weather resistant, so you can shoot high performance 16.3-megapixel photos of family and friends this holiday season at home or away, come rain or come shine. www.pentaxwebstore.com
A Great Base
As one tour guide in Helsinki once said on a below-zero day, there is no such thing as bad weather, only poor planning. This winter plan ahead and pack Westcomb's Sphere Pullover ($100) and Sphere's Bottoms ($95). Sphere is made with Polartec Power as the pair was designed for optimal performance in frigid conditions. It's great base to build your warmth this winter. www.westcomb.com
Sporty Spice
I have a crush on Buff's sport scarves, headbands and gloves products. As we are limited on weight with travel, it's hard to pack options. These stocking stuffers provide protection from the elements and environment, be it bugs, sun or wind and assistance in your sport, be it fishing, yoga or snowboarding, while adding fun and flair with their creative color and designs. Prices for Buff USA start at $20. www.buffusa.com
Now you are ready for your next trip or to give a great gift. So, start shopping!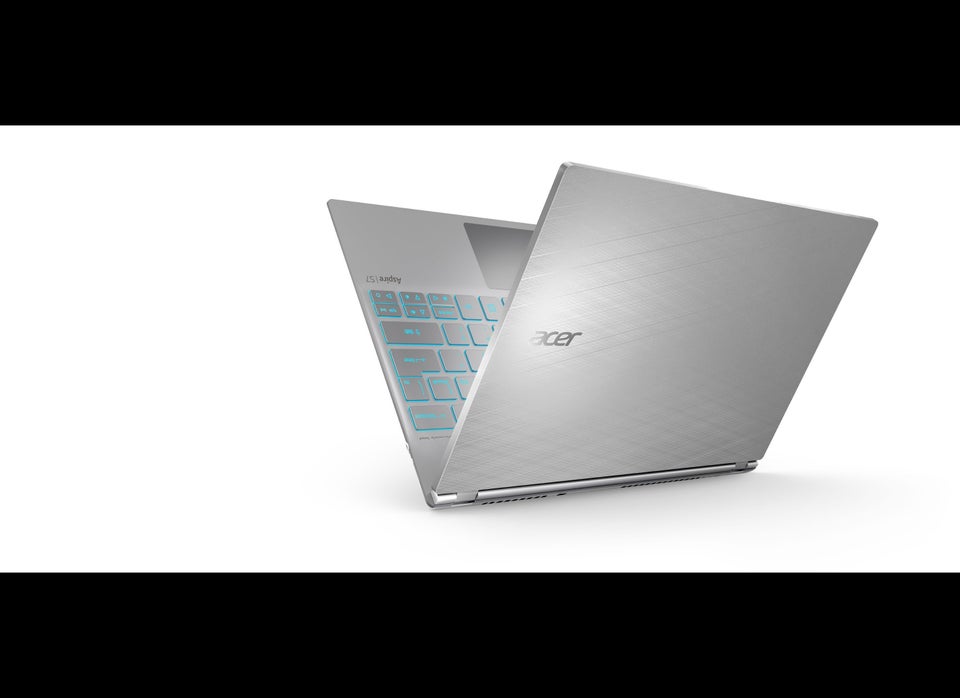 The Last Minute Holiday Gift Guide of Gadgets & Gear for the Travel Savvy