There is so much emphasis placed on getting the ladies perfect gifts on Valentine's Day but you know, men need some treats too -- and we're not talking the kind that involve their wives or girlfriends dressing up as sex kittens. We're talking something along the lines of a "bro-quet."
What's a bro-quet? Well, Reddit user colebear2424 introduced us to the concept after posting a photo of a gift his sister made for her boyfriend.
This little DIY project has everything the ultimate "bro" in your life would want. The crafty girlfriend included cans of Red Bull, mini-bottles of Jack Daniels, DVDs, Skittles and curiously, even some Pantene shampoo and conditioner and fashioned them together in a way that resembles a blooming flower arrangement. She even used a beer mug as a vase.
Not only do we put her in the running for "best girlfriend of the year," but we also give snaps and claps for creating what we think is the ultimate last-minute Valentine's Day gift for a guy.
And props to Reddit user Dkai1 who shared her history of constructing "boozques," which are similar to the bro-quet. "My family has a tradition of making boozques for anyone related or good friend with the family turning 21. 21 bottles on top of wooden dowels. Silk foliage and the like. Like a real bouquet with liquor instead of flowers," the user wrote.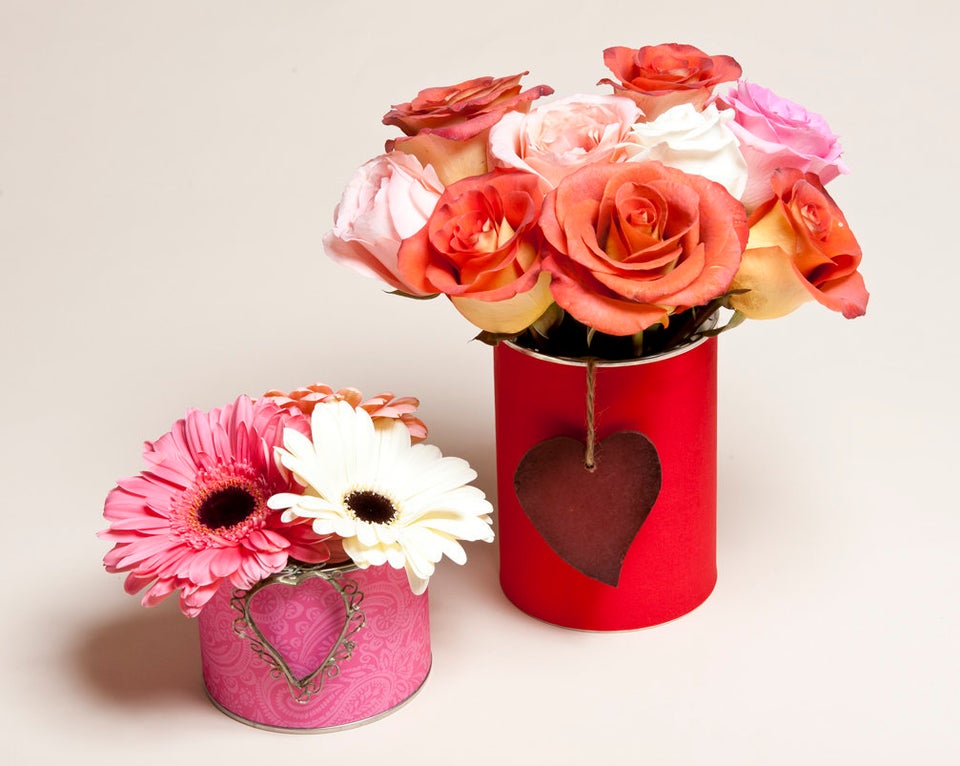 Last-Minute Valentine's Day Gift Ideas