We are all led through life by a soundtrack -- whether it's music made in struggle, such as "Strange Fruit" by Billie Holiday, "What's Going On " by Marvin Gaye, or the use of songs to help navigate the Underground Railroad. We are our music. Yet, not often mentioned is how much of our "Musical Dividends " are ending up invested in the wrong places -- namely the prison system.
This great Deduction in Sound has been ongoing since the early '90s. Steady B, C-Murder, Ja-Rule, Remy Ma, lil Boosie, Tru-life, Queen Pen, Young Turk, and even Max B are just an example of a few. These situations lower the volume of our voices, and limit what my man D J 3rd eye likes to call our "Hood Reporters" ability to keep us informed. I've learned first hand, (and continue to witness ) that prison isn't the final period on anyone's life unless you allow it to be. I recently asked DJ 3rd eye (aka Darrell Jones) if I could move beyond the piecemeal versions of who he is. Normally, he says "just talk about the movement." But I made it clear the people need to know, and it's his job to ensure they do.He gave the green light. So, I'm going to "entertain you with the truth."
DJ 3rd Eye has been behind bars for the last 26 years. Given a life sentence in the late '80s, many would simply say "he missed his calling." But he doesn't wait on "callings." He just grabs faith and his belief in what he's doing -- and gets it done! He hasn't let a wrongful conviction (always maintaining his innocence), losing both his brother and son Darrius over the years to street violence, nor anything else stop him from being a serious "Do from where you are" advocate!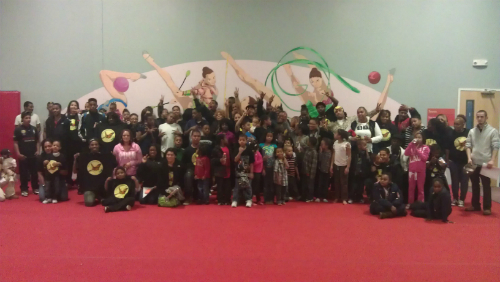 The Suburbs come out to support the inner city at NESA fundraiser.
This means standing up for what is right regardless of where you are, your past, present, or what your resources can afford. For example, in 2009, when President Obama gave a proclamation that flags across the country be lowered in honor of legendary Civil Rights Activist Dr. Dorothy Height (who had recently died). Prisoner W-42827 recognized that his prison had all of its flags still flying high outside its walls. When the Superintendent refused to lower them, he and his right hand Joanna, began to ring lines from the Governor's office all the way to the White House demanding they got lowered. Three hours later he watched in the prison yard as the flags finally came down.
But, quiet as it's kept, my favorite DJ doesn't spin records -- never has -- but he does create them. DJ 3rd eye he has helped create and write for several magazines. He was the editor and distribution manager on the East for T.R.U.E. Hip Hop Magazine, editor and director of the HOOD REPORT for What's Up magazine, and a contributing writer for KYTE Magazine. In collaboration with Press Pass TV, he won the Plural Award from the United Nations for the Obama Answer this Project, consisting of a letter written to the president, a film and an accompanying Soundtrack featuring artists from Boston, New York, California, Chicago, Toronto, and all the way to South Africa. However, this was not his first film. Two years prior, he envisioned and lead the concept for the filming of an anti-violence campaign from prison titled "Voices Behind the Walls" to talk to youth at risk.
From our discussion, his personal motto sticks with me: "Making away out of no way." He may be forced to let them house his body -- but nothing can contain that kind of spirit. Spiritually, he walked out of this prison system years ago and they didn't have an alarm system in place to stop that! Clearly, like the song by Hall & Oats, he has decided "I can't go for that."
But overall, it's his "Movements" from a prison cell that lead those like myself, Queen YoNasDa of the Final Call, Rap artist Cormega and a host of others to go up to Norfolk prison to see him personally.
As the Proverb goes, "Where there's no vision the people perish." His "3rd Eye" has plenty of vision and has allowed his latest two projects " What Is Beautiful Never Dies " & "The Bridge Project" to come to life. The first being a movement, documentary, and a 14track newly released album giving victimized inner city families pieces of their lives back. One track I personally contributed to is " Best of Lights" made to honor his own son Darrius. Truth is, you've got to experience this project to really appreciate it. As well as get access to the entire album. It's Real!
My first questions when I learned about all his work was "How do you do it all?" DJ 3rd eye has an amazing "team" (many I met in Boston & Providence), such as Charlie & Andreia, Therion, Caddy Jones, Brady @Surefire studios, Track House studios, the Echo team (Robie, Evan and Arjun).
They all showed so much love when I rolled through! But the group of rap artists he and Joanna picked to be on this project are SERIOUS! They include Latia Larok, Bay Holla, BR, Dre Robinson, Mann Terror, Joey Benjamin's, 2Face, Deon Mose, D.L., Lyrical, J.Hoard, The Foundation Movement and 3rd Eye's most important "sets of eyes" on this project, Sandrine and rap artist Prolyphic of Scenic Roots Productions. They make things happen (without grant money support) for the community that many other "leaders" and Reverends get money for, and don't do! It's also about building overlooked partnerships -- such as involving the suburbs in what has been seen traditionally as a "black" problem (shouts to New England Sports Academy for caring about inner city kids on your own dime).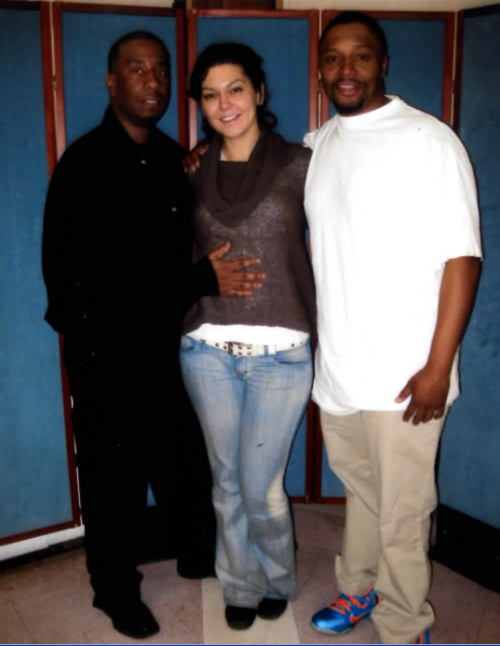 DJ 3rd Eye, Joanna and Malik Yusef
In April of 2010, during the 100th birthday of the NAACP, Myrlie Evers-Williams, (who was married to slain Civil Rights leader Medgar Evers) stated "We can not continue to sing 'We shall Overcome' it's a dear and valuable song... but I want a new song! "
DJ 3rd Eye is indeed my brother with a "new song," albeit from the most unusual place, but "doing what he can, from where he's at."
Now that's a DJ playing all the right songs! Hit him up (darrelljones67@gmail.com) and help push the right "Movement" to the right place. "The Bridge project & '1018' " I got you!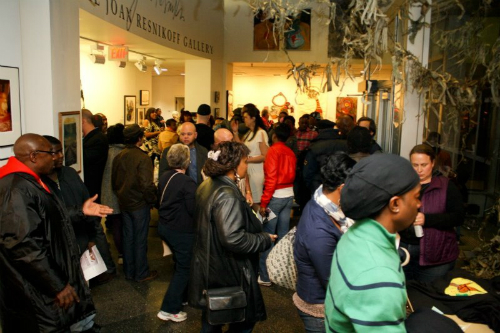 "What Is Beautiful Never Dies" hosts the Violence Transformed and Album Launch
A special shout out to Club FETE and DJ Spin.
Calling all HuffPost superfans!
Sign up for membership to become a founding member and help shape HuffPost's next chapter