Summer music festivals are closing their curtains soon, and now is the time to play your role in what makes these festivals so awesome. The variety of people, vendors, weather and many other components make for the best settings. However, there is one component that does rain on many people's parades: The ticket prices can be more than affordable. Therefore, I introduce to you, Musicians Corner in Nashville, TN.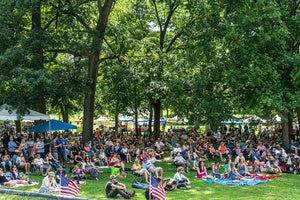 This festival celebrates the components of live music festivals for FREE! For seven years, crowds have gathered in Nashville's Centennial Park to watch over 750 artists and legends bring the house down. Some of those include EmmyLou Harris, Vince Gill, The Blind oys of Alabama and Grammy Award Winning artist, Dom Flemons.
Let's take a moment to appreciate how legendary and live this festival is. One of the most recent showings headlined Dom Flemons. He plays a plethora of instruments that can fix any souls sully strings. Dom Flemons can simply rebuild your spirit. His mesmerizing folk tunes and lyrics work to evoke personal masterpieces. Not a dreamer present will leave his aura uninspired. Dom Flemons, The American Songster, is the truth; crafting tunes with audience interaction as he belts out soulful stories that illuminate the world. For Musicians Corner, Mr.Flemons set the scene, supplied the materials, built the house and brought it down, too!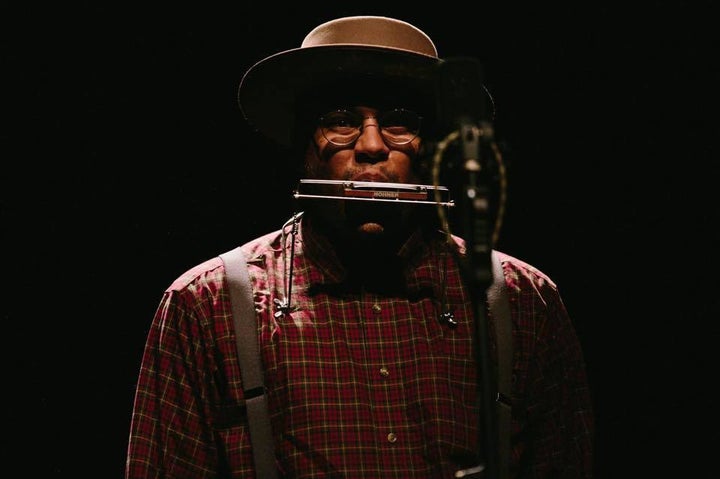 The kinds of artists that perform at Musicians Corner leave you nothing less than inspired. Finding music festivals of this caliber is like finding a needle in a haystack. Moreover, skip the drugs and alcohol, Musicians Corner offers a family friendly environment in Midtown Nashville. A host of food trucks, local vendors, artisans, charity partners, Kidsville activities and more all ban together to provide a fun and safe festival experience.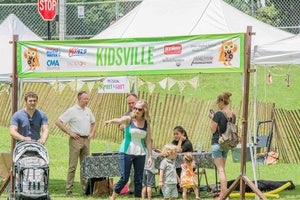 Don't be blindsided by the southern charm of the community. Musicians Corner welcomes an array of visitors from all over the world. Don't be a stranger to the musical delights of Music City USA. Join the city stage where lyrics travel the hallways of the city and inspire hearts all over the world. Lastly, if you so happen to miss summer sessions, Musicians Corner offers free afternoon lawn parties on Saturdays in the upcoming months of September and October.
Popular in the Community