 I recently fielded this question on Twitter: "Hi Mo, [I've] got too many current/old shows to watch so [I'm] only going to watch one or two new shows this year. What do you recommend?"
Hey Thunder, I'm here to help. I've gotten several queries along these lines lately, and I thought I'd kick off the fall season by giving a shout-out to the shows I'm most interested in this fall.
Things aren't nearly so dire in the drama arena, and there are four shows that merit special recognition, in my opinion. The good news: They're all quite different from each other, and no matter what your tastes are, I'm hoping you'll spot at least one or two promising candidates here.
Here are the usual caveats: All these shows might crater within a month (or sooner); they could become awesome well before Christmas or get canceled before Halloween. There's just no way of knowing, given that I've only seen one hour of each program (aside from "Call the Midwife"; I've seen three of the six episodes in that show's first season). It's also worth pointing out that I plan to write more about these programs before or after they premiere, especially after I've seen additional episodes.
For now, though, I wanted to draw attention to four shows I'm certainly going to be following as the new season rolls forward.
The Crowd-Pleasing Action Hour
"Last Resort" (premieres Thurs., Sept. 27 at 8 p.m. ET on ABC): You'll see a lot of reviews of this drama that say something along the lines of, "I don't know what the fifth (or sixth or seventh) episode of this show will be." That's a valid point, but the first hour of this show is so enjoyable that, at this point, I'm quite willing to follow this crew wherever they go. In the first hour of "Last Resort," which you can view in full here, Andre Braugher plays the captain of a nuclear sub that gets drawn into some very high-stakes geo-political maneuvers; to say more would risk taking away the excitement of the show's various twists and turns. One of the chief pleasures of this pilot is how well it balances all its subplots and character beats and yet still manages to crackle with energy. "Last Resort" is one of the new season's riskiest dramas, but it's also, in my opinion, the best one.
"Nashville" (premieres Wed., Oct. 10 at 10 p.m. ET on ABC): This has happened to me several times in the last few months -- another critic will say to me in a tone of mild shock: "I liked 'Nashville'!" My standard response is, "Don't be alarmed. It's a common, if unexpected, reaction." A few years ago, critics and fans had to tell folks to watch another Connie Britton drama, "Friday Night Lights," whether or not they were football fans, and I'm finding myself making a similar recommendation here. Even if you don't particularly care for country-pop music, consider giving this drama a try. Britton and Hayden Panettiere star as a hitmaking diva on the decline and an attitudinal up-and-comer who in no way resembles Taylor Swift (certainly not!). What unites the various story threads of "Nashville," which incorporates local politics, family drama and music-industry maneuvers, is the intelligent approach of creator Callie Khouri. Everything feels grounded in a heightened yet thoughtfully constructed reality; don't expect the catty melodrama of "Revenge" or the contrived histrionics of "Glee" or "Smash." "Nashville" creates a much more subtle and nuanced world, and in that sense, it actually bears a passing resemblance to CBS' "The Good Wife," which has gotten a lot of mileage out of a female-driven story about a woman wronged. Let's hope "Nashville" can do the same -- times two.
"Arrow" (premieres Wed., Oct. 10 at 8 p.m. ET on The CW): "Arrow" doesn't reinvent the superhero drama for television, but it reminds you how much fun a straight-up rendition of the classic elements of the genre can be. The enjoyability of "Arrow's" pilot begins with leading man Stephen Amell, who brings the right mixture of charisma, sly wit and brooding presence to the dual roles of playboy Oliver Queen and Arrow, a hooded vigilante armed with a bow and arrow. The frosting on this superhero cake is a supporting cast full of excellent utility players such as Katie Cassidy and Paul Blackthorne (I've been waiting for both those talented actors to land regular gigs on shows worthy of their talents forever). My fingers are crossed that future episodes are as brisk and well-made as the pilot and that the unfolding mythology gives "Arrow" a chance to offer up not just scenes of escapist derring-do but reasonably compelling character-driven stories. The truth is, all the producers of this show had to do is give me a halfway justifiable excuse to look at Amell for an hour a week, but even if you're not an abs aficionado, you may enjoy the opening chapter of this superhero saga.
The Import

"Call the Midwife" (premieres on Sun., Sept. 30 on PBS, check local listings): BBC America's "The Hour" doesn't return until November and we have to wait until Jan. 6 for "Downtown Abbey's" third season, but there's a quality British period drama arriving soon to tide us over. This six-part series, which takes a little while to get going, follows the education of a sheltered young woman who goes to work as a midwife in London's rough East End. As is so often the case in U.K. dramas, the supporting characters steal the show on "Midwife": Miranda Hart is particularly delightful as an awkward upper-class nurse and Jenny Agutter provides a solid center as one of the tough-minded but compassionate nuns who guide the young midwives with whom they live. It's an eye-opening but resolutely non-grim look at an interesting time and place, so don't forget this modest gem when you're loading up your DVR with season passes this fall.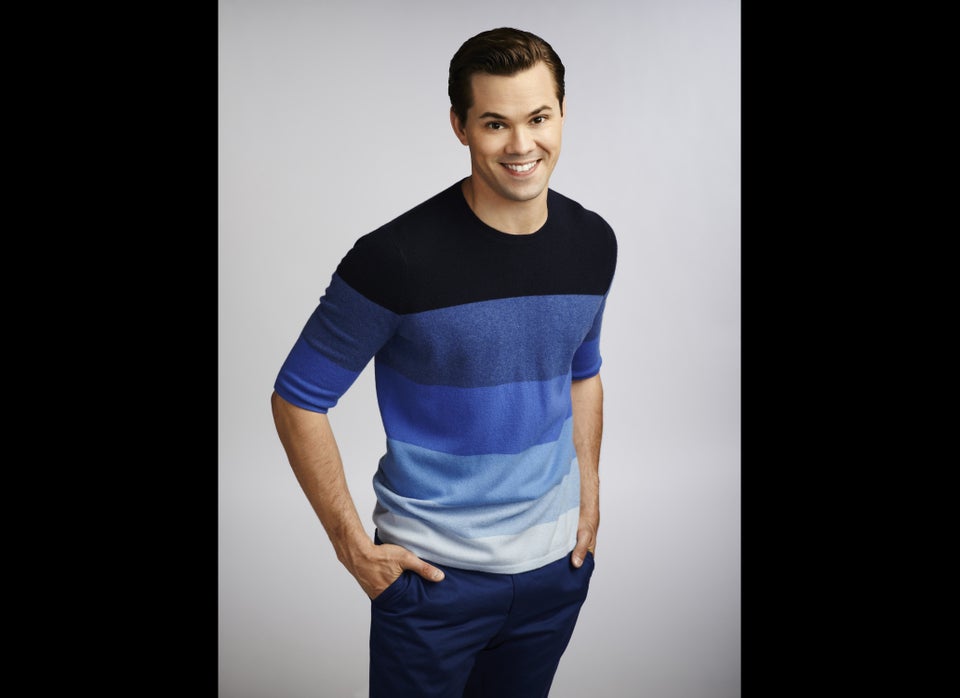 Fall TV: Fresh Faces
Popular in the Community