 Hordes of people traipsed to midtown Manhattan Monday, traveling by foot and by cab to stand in long lines for an important commodity that Hurricane Sandy had made suddenly scarce.
The must-have item was neither batteries nor bottled water, however: These New Yorkers had journeyed to Times Square for Starbucks coffee.
Stores were supposed to remain closed on Monday, but the Starbucks on the main floor of the Marriott Marquis on West 45th Street was catering to a steady stream of caffeine-obsessed patrons.
Owings told the Post she found out about the rogue store via Facebook, but word spread quickly on other social media networks, including Twitter.
For those who made the trip, the long lines were a small price to pay. Alex Mwangi, a Starbucks "gold card" holder, walked more than 20 blocks looking for a store -- a trek he said was totally worth it.
"I'm a Starbucks fanatic," he told The New York Post. "I go four or five times a day. I like the way they make their coffee and the way they present it to you. Elsewhere is standard, regular coffee."
However, those closings meant more business for shops that planned to stay open during the storm.
When local 7-Eleven manager Khagendra Bhattarai heard the Dunkin Donuts across the street would be shutting its doors, he immediately put on extra coffee. He told The Huffington Post he planned to stay open all night.
Related
Before You Go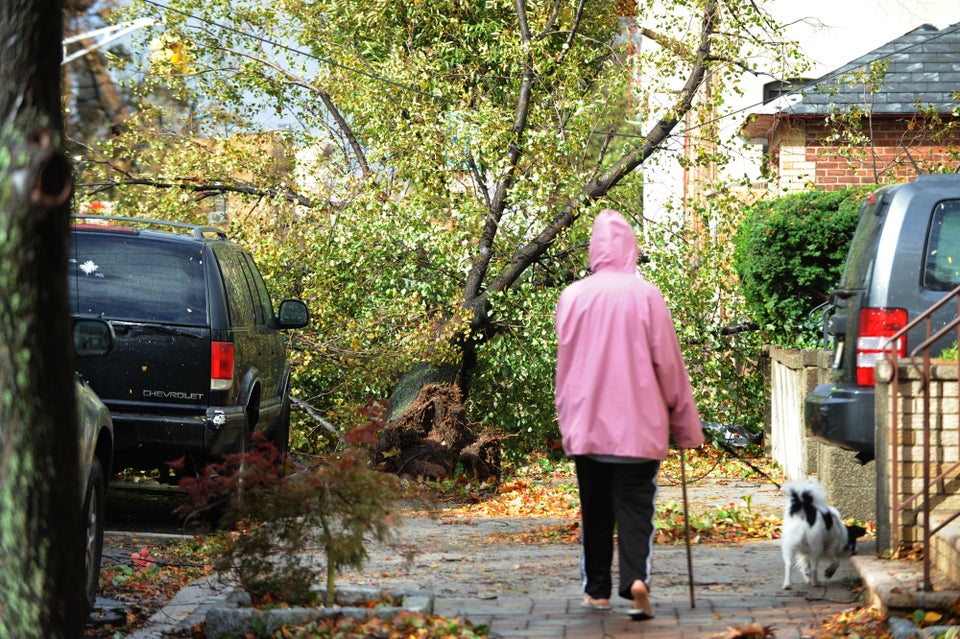 New York City Gets Hammered By Superstorm Sandy
Popular in the Community