In artist Iain Campbell's latest painting, 13 men are gathered around a modern, humble feast. Some wear tired but satisfied expressions on their faces, others are engaged in conversation.
But, instead of Jesus and his apostles, all the men featured in the painting are homeless and regularly share meals together at a local homeless center and soup kitchen.
"I go up the mission to see my friends. We are all regulars there," Wallace told the Church of Scotland. "And when someone comes in they try to make people feel welcome. You've always got somebody that will talk to you."
"There has been more in the headlines this year about poverty and food banks. This community has really felt it," Campbell told the Church of Scotland. "But people in Glasgow are so generous and this painting represents that."
Campbell says people want to know which man in the painting represents Jesus -- a question he purposefully avoided in his composition of the 13 men.
Below, a time lapse of Campbell painting "Our Last Supper."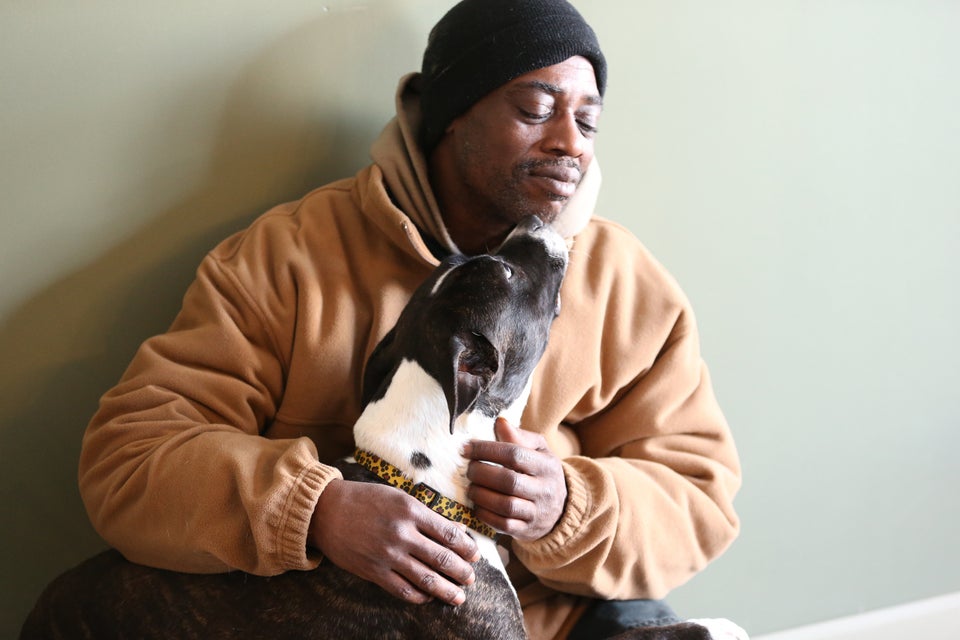 Homeless Man Refused To Abandon His Dog