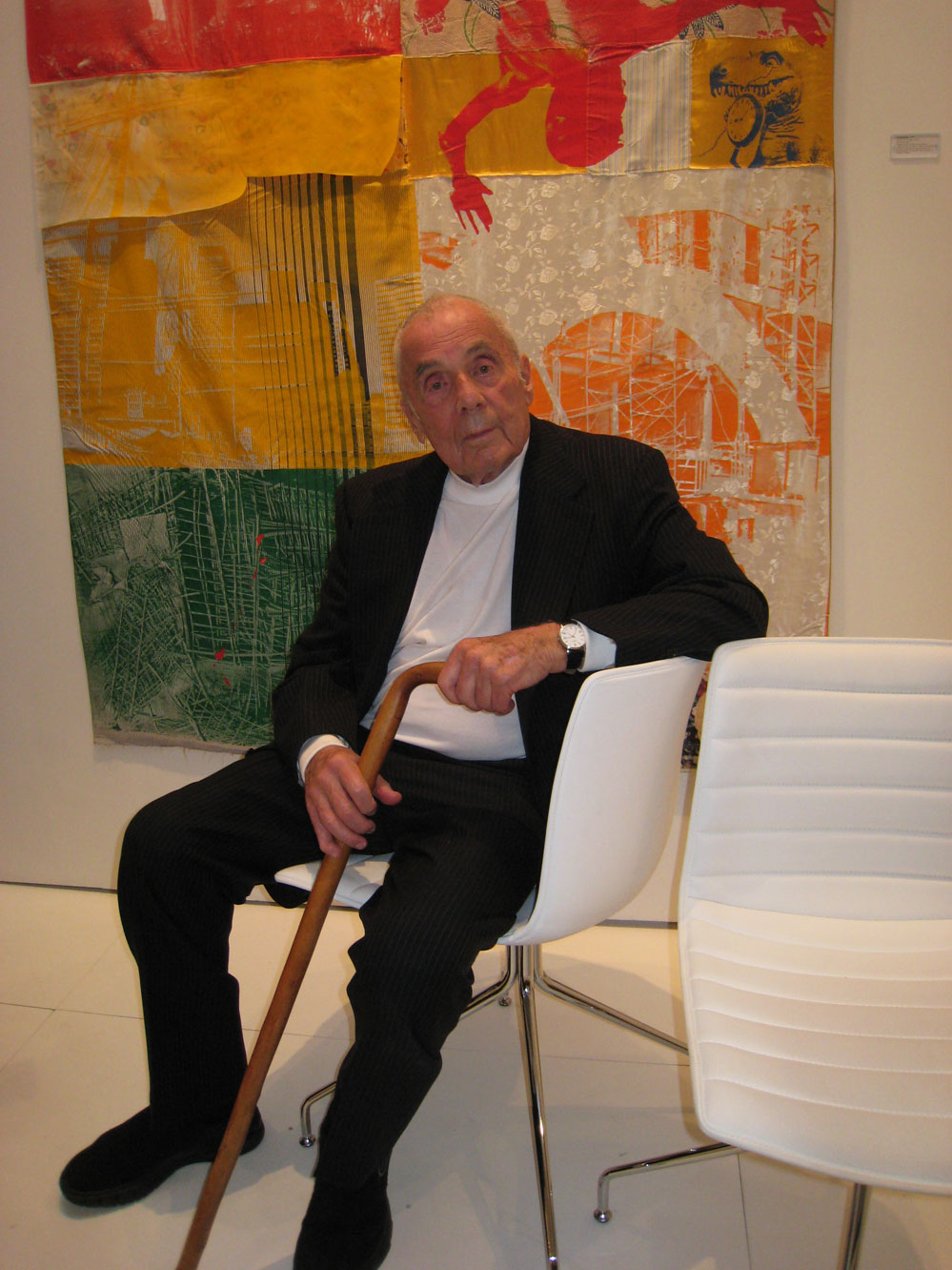 Legendary Lawyer Ted Kheel portrait by Timothy Greenfield-Sanders
Late last week the Jacobson Howard Gallery hosted a green gathering of New York enviros to check out Last Turn - Your Turn: Robert Rauschenberg & The Environmental Crisis. The exhibit was commissioned by Ted Kheel, founder of the Nurture Nature Foundation, and features Rauschenberg's original painting of the same name, which also happens to have been the official picture of the Rio Earth Summit back in 1992. The gathering was held to support Environmental Advocates of New York, the state's government 'watchdog' up in Albany. Environmental Advocates is working on ways the state can cut its global warming pollution.
Kheel, age 93, spoke about his long friendship with the legendary Rauschenberg and about how way back when environmental consciousness was in its infancy... Bob Rauchenberg understood the global importance.


Popular in the Community