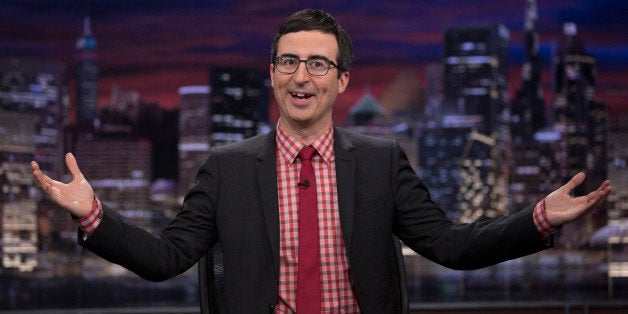 Over the past year, the following things happened on television, each wonderful in its own right. Matthew McConaughey and Woody Harrelson amplified our obsessive viewing habits with "True Detective," "Broad City" redefined friendship comedy, "Orange Is the New Black" and "House of Cards" proved Netflix's dominion has far from waned, "Game of Thrones" kept the shocking deaths coming, "Veep" and "Silicon Valley" put Sunday comedy on par with the night's prestige dramas, Maya Rudolph hosted a variety show, "The Normal Heart" honored Larry Kramer's legacy, "The Good Wife" said goodbye to Will and hello to Alicia's political campaign, "Transparent" built a world at once simple and radical, "Black-ish" showed there's still hope for network comedy, "The Comeback" returned after nine years and Shondaland demanded our calendars stay clear on Thursday nights. All of these programs, with their illustrious casts and revered showrunners, were noteworthy, as expected. But the year's most surprising contribution to television is a show that bucked conventional formats, left us buzzing and paved the way for a burgeoning dynasty. "Last Week Tonight with John Oliver" is 2014's crowning achievement.
Seen as HBO's attempt to cut a slice of "The Daily Show" pie (hosted by a "The Daily Show" alum, no less), "Last Week Tonight" debuted to mild fanfare. The 1.4 million viewers who caught the April 27 premiere gave HBO something to celebrate, but the glory is in the details: By September, Oliver's show amassed an average 4.1 million viewers, including DVR, on-demand and HBO Go streams. That puts "Last Week Tonight" ahead of the 4 million that 11-year-old "Real Time with Bill Maher" averages, and creates an impressive wave within the sea of must-see Sunday television. But the real rubric by which we should measure "Last Week Tonight" is the one it conquered most handily: the online water-cooler.
Each of these clips went viral, which is nothing Oliver counterparts Jon Stewart and Stephen Colbert aren't accustomed to. But "Last Week Tonight" tidbits found a singular significance because they're able to play a more thoughtful role in the realm of the news-comedy hybrid. Stewart and Colbert revolutionized the way news is consumed and processed, but their shows suffer from Same-Day Syndrome. "The Daily Show" and "The Colbert Report" can only remain as timely as their early-evening tapings allow. Given the cliché of the 24-hour news cycle and the breakneck pace of social media, any daily news program (even a comedy-oriented one) that doesn't air live suffers potential information lapses, especially when discussing momentum-building events like Ferguson, the missing Malaysian Airlines plane, the Gaza Strip conflicts and the sexual-abuse allegations against Bill Cosby.
"Last Week Tonight" steps in with the trait Stewart's and Colbert's programs lack: perspective. Oliver has the advantage of seven-day analysis, which has proven poignant. A story that breaks on Monday, metamorphoses on Wednesday and becomes a media spectacle by Saturday has the leverage of being assessed via the steady info dump that unfolds in the days after something becomes a front-page item. (Think, for example, of the media frenzy surrounding Ebola.) In that regard, "Last Week Tonight" is of the moment in a way that almost nothing else on television is. In a year with as many atrocities as 2014, we're left with a desperate need for scrutiny instead of reaction. Oliver and his team provide that without ever losing the show's entertainment factor. What began as a questionable experiment -- why watch a Jon Stewart apprentice repurpose what Jon Stewart has successfully done for 15 years? -- has become one of the defining conversation starters in both popular culture and news media.
It's refreshing to see "Last Week Tonight" thrive outside the confines of the binge-obsessive manner in which we consume television. We don't have to bookend the show's excellence with talk of the disparity between prestige drama and middling comedy, and we need not weigh the value of Reddit threads or a dozen episodes being dumped onto a streaming service at once. It's one of the rare programs that's managed to rise above the merit of its premise this year. John Oliver has won us over by proving the year's most important TV program doesn't need a sprawling ensemble, an edgy distribution model or a live-tweeting bonanza. Instead we'll take a winning star, astute tactics and a self-awareness that's remarkably on point.
Support HuffPost
The Stakes Have Never Been Higher
Before You Go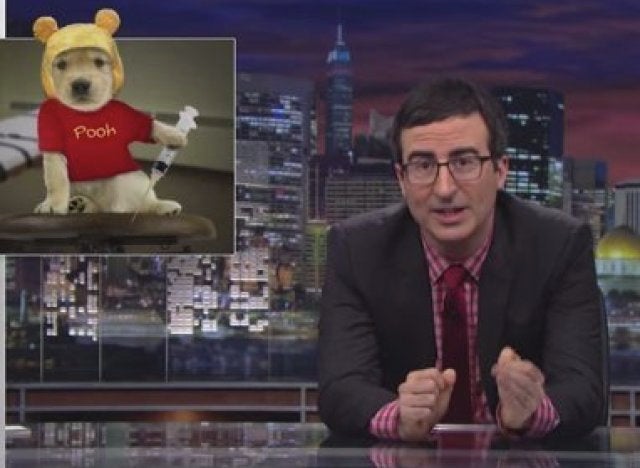 John Oliver's Greatest Takedowns
Popular in the Community