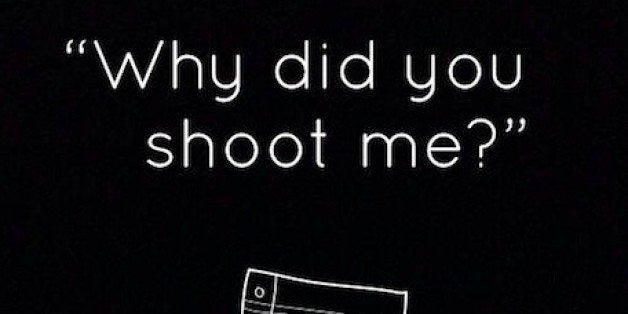 The community protests that followed have demanded much-needed nationwide soul-searching about who we are and whether those who promise to serve and protect us are fulfilling that promise with much too narrow of a scope.
Because although it's Brown's name on everyone's lips, he was not the first to fall accidental victim of institutional prejudice, and without a national conversation that results in meaningful change, he will not be the last.
Journalist Shirin Barghi collected the last words of men like Michael Brown -- young, black, killed by authority figures while unarmed -- and turned them into powerful illustrations.
"I created these images to raise awareness about racist police violence in America and as an expression of solidarity," she tweeted. "I experienced police brutality in my native Iran, and the struggle here to confront that violence resonated with me."
The minimalist images, eight of which appear below, are poignant echoes of the victims' final moments.
Popular in the Community