 By Tom Heneghan, Religion Editor
PARIS, Sept 3 (Reuters) - Carlo Maria Martini, the Italian cardinal due to be buried in Milan late on Monday, represented for many Roman Catholics a vision of a Church that might have been and a papacy that never was.
For progressives, he was the "eternal pope in waiting," as the Irish Times called him, the wise and understanding pastor who symbolised the fading dream of reviving the open reformist spirit of 1962-1965 Second Vatican Council.
Staunch conservatives saw him as the nightmare Rome had done well to avoid. Without naming him, a leading traditionalist blog said the Church was better off without those it said worked to "infuse the hierarchy with pure evil and relativistic rot."
Martini's frank posthumous interview, published in the Milan daily Corriere della Sera on Saturday following his death the previous day aged 85, showed why he could be so divisive.
"The Church is 200 years out of date," he declared to the interviewer, a fellow Jesuit priest, last month. "Our churches are big, our religious houses empty, the Church bureaucracy is growing and our rites and vestments are pompous.
"The Church must admit its mistakes and begin a radical change, starting from the pope and the bishops," said Martini, one of the last outspoken progressive prelates left among a Church leadership that has turned increasingly traditional.
But the renowned Biblical scholar was also a loyal and respected son of the Church to the end. Tributes poured in for him from Pope Benedict and the Roman hierarchy, despite his calls over the years for them to be more open and audacious.
Tens of thousands of the faithful paid him their last respects over the weekend as he lay in state in the cathedral of Milan, where he was archbishop from 1980 to 2002.

Catholic media across Europe stressed Martini's role as a respected cardinal who dared tackle sensitive issues with an openmindedness rarely found in the Vatican's corridors of power.
"He was undoubtedly more open ... but it wasn't his role to mount the barricades," said the Belgian Catholic weekly Tertio.
"Many would like to see Martini as the 'enfant terrible' of the Catholic Church, a man who wandered on the outskirts of doctrine, and possibly even beyond doctrine, touching on heresy," wrote the Polish Catholic weekly Tygodnik Powszechny.
"There were even those who searched for this in his words and thoughts," it said. But he "rather tried to formulate within the Church the questions that he was asked outside of it."
This led him to say condoms could help fight AIDS, women should be ordained deacons and civil unions for homosexual couples could be accepted. He also said the growing number of divorced and remarried Catholics should not longer be excluded from receiving the Eucharist.
Like Benedict, Martini was born in 1927 and made a career in academic research and teaching before being promoted to head a major archdiocese. Both initially supported the 1960s reforms.
The future pope spent only five years in Munich before moving to Rome in 1982 as the Vatican's doctrinal chief, a post he used to reassert conservative positions against the liberal experimentation that followed Vatican II.
Martini ran Milan for 22 years, building a wide following in Italy and abroad as the leading voice of a progressive loyal opposition to the return to more orthodoxy stated by John Paul and accelerated by Benedict.

At a Synod of Bishops in 1999, he even made a veiled call for a Third Vatican Council to give local bishops more leeway and "to loosen doctrinal and disciplinary knots that reappear periodically as sore points in the Church."
But the conservative prelates promoted by John Paul, especially the then Cardinal Joseph Ratzinger, were more concerned with undoing some of the previous council's reforms than creating new ones with a third Church world summit.
So when it came to elect a successor to John Paul in 2005, Martini entered the conclave as the sentimental favourite of a minority wing that had little hope of besting Ratzinger, who was elected after only two days of voting.
By that time, he was also too ill with Parkinson's disease to be a credible candidate, a fact made clear when he showed up for the vote in the Vatican's Sistine Chapel using a cane.
Martini was so popular in Italy that Corriere della Sera urged Benedict to come to Milan to lead his funeral as a gesture "for the unity of Catholics." It would have been a bold step, especially after Martini's interview in the same newspaper.
But popes rarely make such grand gestures and the Vatican announced that a senior cardinal would represent Benedict there. (Reporting By Tom Heneghan; Editing by Jon Boyle)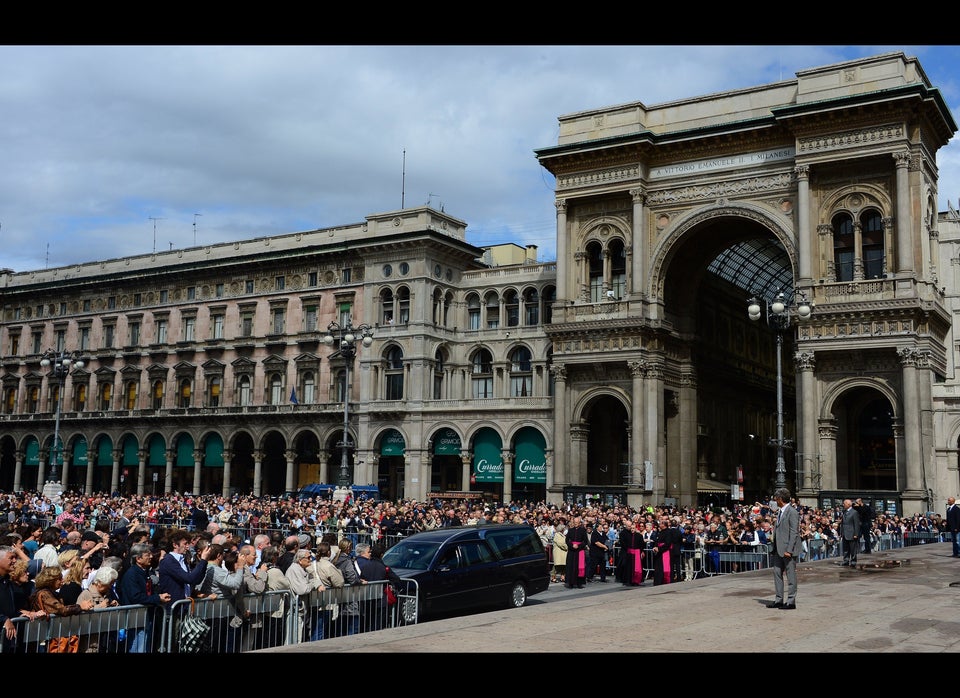 Cardinal Carlo Maria Martini
Popular in the Community