Allyson Eischens' late father couldn't be there to walk her down the aisle, but the next best man for the job filled in: her dad's longtime best friend Chris Roose.
Unbeknownst to Eischens, her fiancé Garrett arranged to have Roose fly in from Tampa, Florida just days before their June 3 wedding in Brainerd, Minnesota. A sweet video of the bride-to-be's stunned reaction is making the rounds after being shared on the Facebook page Love What Matters.
"Hey, I heard somebody needs to be given away," Roose says in the clip as he walks into the hotel room the Eischens were staying at before the wedding, fresh off his flight.
"I wouldn't miss this for the world," Roose tells Eischens as they embrace. "I love you, kiddo."
Eischens, whose father died 12 years ago, said she was "beyond surprised" to see Roose walk through her door.
"I don't think I could have felt more loved in that moment," she told HuffPost. "I was touched that my fiancé went out of his way to put this together and make sure Chris was there."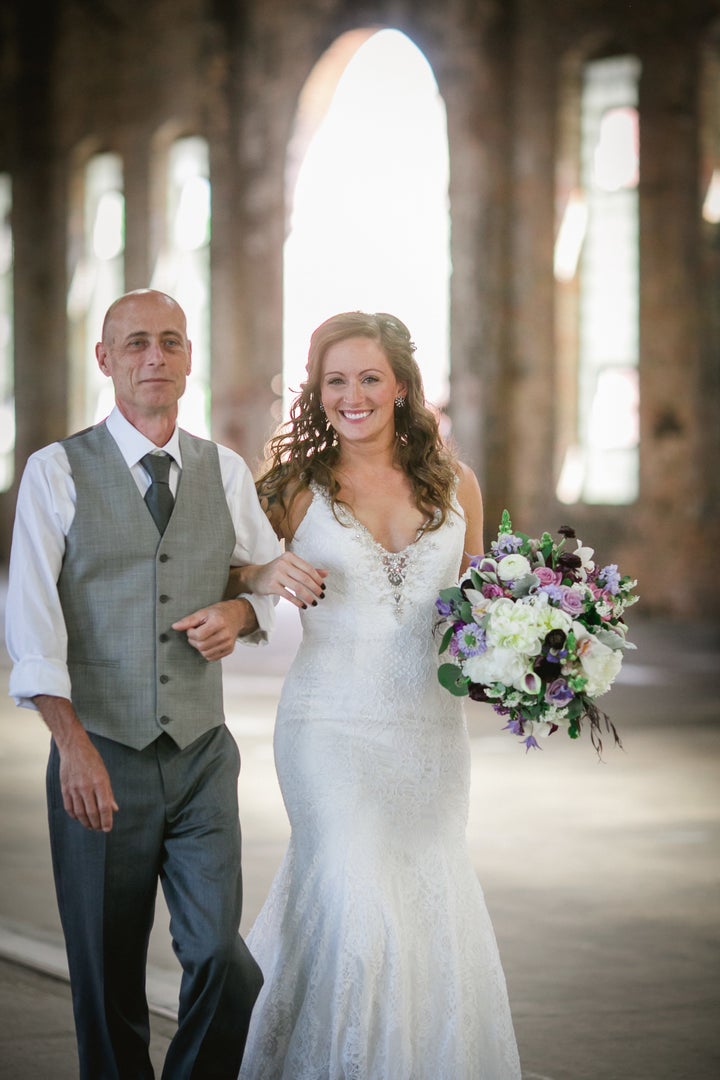 "Growing up, Chris was like a second dad to me," the newlywed told HuffPost. "I guess you could say he unofficially filled the father role after my dad passed away so it was comforting to have him walk me down the aisle."
In an interview with HuffPost, Roose called Allyson's dad Jerry Berdan a great man, father and friend and said he was thrilled to serve in the wedding.
"All I can say is that I was honored and humbled to be asked to be there and I am proud to have stood in for Allyson's father," he said.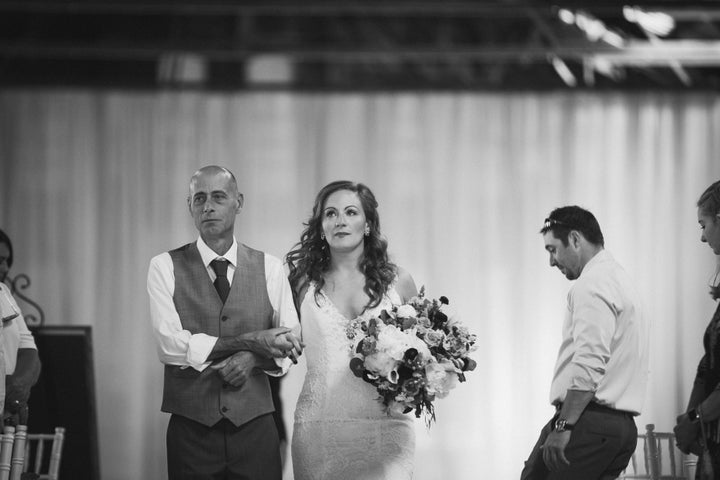 See more photos of the beautiful moment below.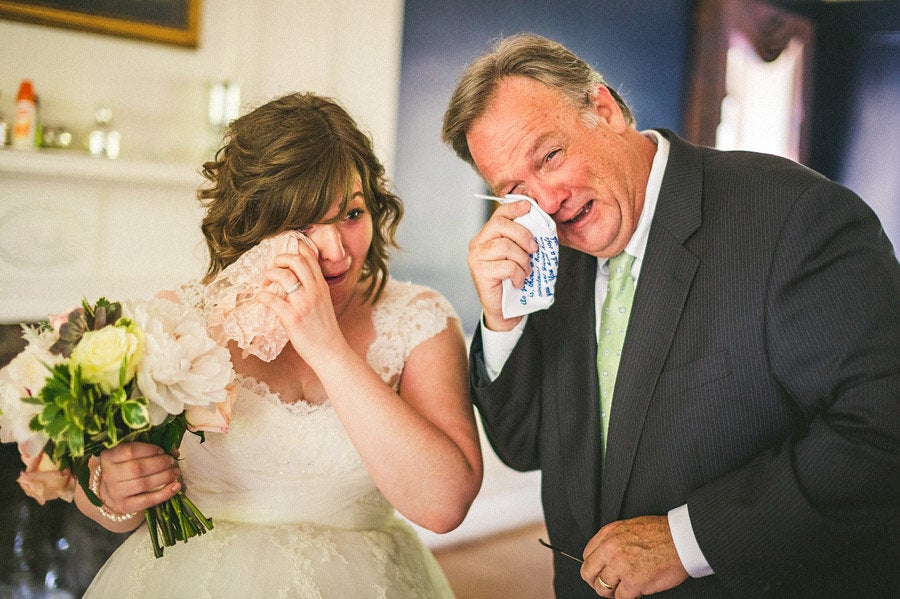 Emotional Dads At Weddings