Last week, my 27 year old twin fraternal daughters, Allison and Katie, traveled with me to the NIH in Bethesda, Md to take part in a natural history clinical trial for Late Onset Tay Sachs. It was one full week of testing for both of them. Blood work, MRI, MRS, nerve testing EMG, neurological evaluation, speech, swallowing and much more.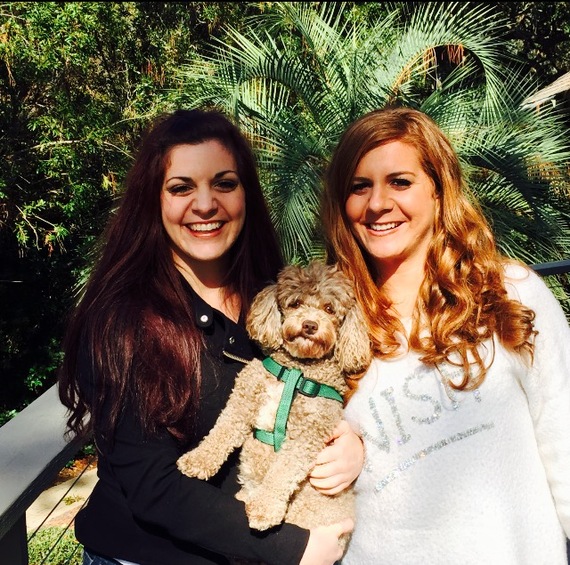 The National Institutes of Health is quite an amazing place. NIH is the nation's research facility searching for answers to complex health issues. The hospital/clinic does not have an emergency room or handle routine procedures. The point of this trial is to establish quantitative measurements that gauge the progress of Late Onset Tay Sachs. Monitoring chemistry in the brain and decline in simply performed tasks could be some of the measurable results needed. What makes this even more difficult is that since it is such a rare disease, candidates are not easily found. Currently, the NIH has seen 15 patients including my two daughters.
In discussing the disease with Dr Cynthia Tifft, I was informed that Genzyme has a drug for LOTS that needs FDA approval. Dr Tifft informed me that the FDA likes visible results as well as scientific. With Late Onset Tay Sachs, our hope is to slow the progression of the disease. It will not be easy to show a visible result, like Katie and Allie easily climbing stairs. One can only hope the nerve damage is reversible; we would be thrilled with stopping any further decline.
I'm incredibly impressed with the work being done by the NIH. And also feel I have to do more. I fully intend to contact Genzyme and find out more about the drug. I don't know how proprietary it is or if it is being distributed in any other country. I need to know more to help my children.
We continue to raise money for research grants through National Tay-Sachs and Allied Diseases Foundation. To date, we have raised $183K in less than one year and have funded two grants. There is more work to do while we wait on the FDA approval of Genzyme's drug. If you would like to contribute to helping my children, as well as so many others with infantile and juvenile Tay Sachs, please click on this link and make a contribution. All monies go to research for a cure for Tay-Sachs.
Calling all HuffPost superfans!
Sign up for membership to become a founding member and help shape HuffPost's next chapter