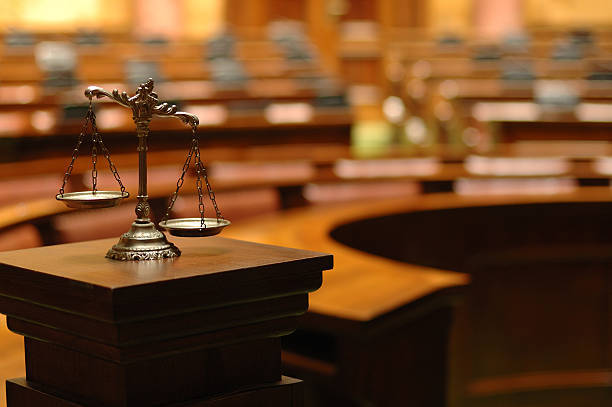 In its 1963 decision in Gideon v. Wainwright, the U.S. Supreme Court held that, under the Sixth Amendment of the Constitution, indigent defendants facing serious criminal charges have a fundamental right to counsel, even if they are unable to pay.
But the decision didn't speak to where the funds for providing defense counsel in such cases would come from, leaving that question to state and local governments – which ever since have struggled to devise public defender systems, and find ways to keep them funded.
It's safe to say their efforts have seen only occasional success. State and local governments typically fund public defenders with a mishmash of often-variable sources. While some states have come up with more stable solutions – often by having state government reimbursement formulas replace hit-or-miss local revenue sources – scattershot local funding, together with growing caseloads, has caused uncertainty and service gaps in some states.
Louisiana is perhaps the leading example of a state where funding for public defender services has failed to keep up with demand. Alone among the states, Louisiana used to depend entirely on fluctuating local revenue sources, mostly local court fees and traffic fines, to fund the public defender services in its 42 judicial districts. It has also been the poster child for almost annual shortfalls between demand for public defender services and funding for them.
In March 2016, for example, the state Supreme Court's chief justice told the legislature that public defender services had been forced to reduce staff, put defendants on waiting lists, or otherwise restrict their services. In New Orleans, where an estimated 85 percent of criminal defendants qualify for some type of public defender service, that office responded to massive caseloads by turning away would-be clients, leaving hundreds in jail without legal representation.
Prodded by a class-action lawsuit brought by the American Civil Liberties Union against the New Orleans public defenders office and the state Public Defenders Board – the lawsuit charged the New Orleans office's refusal to take new cases involving the most serious felonies a deprivation of indigent defendants' constitutional rights – the Louisiana legislature revamped the funding system, creating an annual state appropriation for the service, along with a complex formula for how it gets divided among local public defender offices. But the state now appears to be facing a new public defense funding crisis: a lack of publicly-provided defense lawyers for defendants in death-penalty cases.
Ironically, this latest crisis stems from the legislature's fix last year: to reduce the case backlog in public defenders' other work, the law signed by the governor in June 2016 transferred about $5 million to those financially beleaguered offices, but at the same time cut $3 million out of the $8.5 million earmarked the previous year for death-penalty cases, in which the state pays private lawyers to represent indigents. Under Louisiana law, any defendant facing a first-degree murder charge faces a possible death penalty sentence, unless the prosecutor explicitly rejects it.
At present, there are at least 11 defendants in the state potentially facing the death penalty, and more could join them at any time. Under the revamped system, no new funds are likely to be available for their defense before July 2018.
This article first appeared on Blogcritics.com.
Christopher Zoukis is the author of Federal Prison Handbook: The Definitive Guide to Surviving the Federal Bureau of Prisons, College for Convicts: The Case for Higher Education in American Prisons (McFarland & Co., 2014) and Prison Education Guide (Prison Legal News Publishing, 2016). He can be found online at ChristopherZoukis.com and PrisonerResource.com.
Related
Popular in the Community