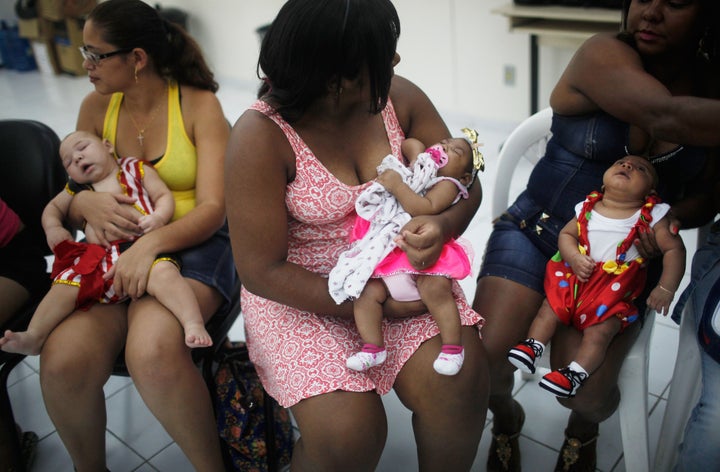 President Barack Obama requested $1.8 billion in emergency funds Monday to help combat Zika virus, and it couldn't come at a moment too soon. U.S. experts are reviewing the medical records from a small number of Brazilian patients born with microcephaly, a birth defect believed to be linked to the virus, and the little patients' scans reveal that Zika may have an even more devastating effect on fetal development than originally thought.
The Zika virus, which is spread by the Aedes aegypti mosquito, is strongly suspected to be causing a new wave of microcephaly cases in Brazil. Babies born with the birth defect have smaller heads and brains that aren't fully developed, which can result in life-long developmental problems.
1. World microcephaly experts are shocked at the severity of Brazil's cases
Experts who reviewed the medical records of babies with confirmed microcephaly are struck at the severity of cases in Brazil, reported Reuters. Microcephaly can result in a range of outcomes, from no issues at all to severe intellectual disability and developmental delays. But Brazil's cases, which appear to be linked to the Zika virus, are unusually devastating because the babies don't just have smaller than normal heads. Initial scans indicate the presence of brain calcification, cerebral cortex abnormalities and spinal fluid between the baby's skull and brain -- a sign that the brain actually shrank while in the womb. It all hints at a "tough road ahead" for the affected children and their families, Reuters concluded.
2. President Obama asks for $1.8 billion to fight Zika virus
Obama asked Congress Monday to approve $1.8 billion in emergency funds to help American scientists learn more about the virus and how to vaccinate against it. Doctors in particular are in dire need of fast, accurate Zika virus diagnostic tests that can tell pregnant women if they have had -- and cleared -- the disease in the past, said Dr. Anthony Fauci, director of the National Institute of Allergy and Infectious Diseases, the research arm of the National Institutes of Health.
3. Australia gears up for a fight against Zika virus
Australia is abut 3,200 miles away from Tonga, a Pacific island nation that declared a Zika virus outbreak last week. To help their neighbors combat the disease, and to prevent the virus from spreading in their own country, Australia has pledged $354,000 USD in aid for Tonga, reports Reuters. The money will go toward mosquito control and access to Zika virus testing.
Australia has also reported a handful of Zika virus cases, but they all appear to be travel-related, meaning they were contracted elsewhere by travelers who were later diagnosed in Australia. Nevertheless, the nation is committing $283,000 USD to fund laboratory capacity in Queensland, a state where the Zika-carrying Aedes aegypti mosquito lives. They're also pledging $710,285 USD to help get the word out about Zika virus among Queensland residents.
4. Americans are postponing travel plans over Zika virus
More Americans than ever before are aware of Zika, and 41 percent of those who say they know about the disease are less likely to take a trip to affected regions like Latin America and the Caribbean.
While only about 20 percent of people who contract Zika virus experience mild symptoms at most, this hesitation to travel isn't much of a surprise. The more we learn about Zika virus, the more we learn about what we don't know. For example, the U.S. Centers for Disease Control and Prevention confirmed last week that the virus can remain in body fluid like semen and can be passed on through sexual contact. What we don't know, however, is how long the virus can last in semen, which means people who may have been exposed to the virus and who have a pregnant partner should use condoms consistently until scientists find out more.
5. Over 3,000 pregnant women in Colombia have Zika virus
After Brazil, Colombia is the country hit next hardest by the disease; 25,645 residents have it, including 3,177 pregnant women, reports Reuters. The country has not seen any cases of Zika virus-linked microcephaly yet, and government officials are now questioning an initial projection that Colombia would have 500 cases of the birth defect, reports Reuters.
However, three people have died of Guillain-Barré syndrome, a paralyzing condition that may also be triggered by Zika virus, reports the Associated Press. As in Brazil, the epidemic is prompting a heated national debate on abortion access in Colombia, which is severely restricted as it is throughout most of Latin America.
6. U.S. employees who work in Zika virus outbreak areas have few legal options
In an unusual step, the CDC's travel health warning about Zika virus is directed mostly toward pregnant women. This means other employees of U.S. companies who want to refuse an international assignment for fear of getting the disease likely have few legal options that allow them to skip the assignment without losing their jobs, says Reuters. Experts also say that they may not be able to sue their employer if they do end up contracting the virus.
Read more Zika virus coverage: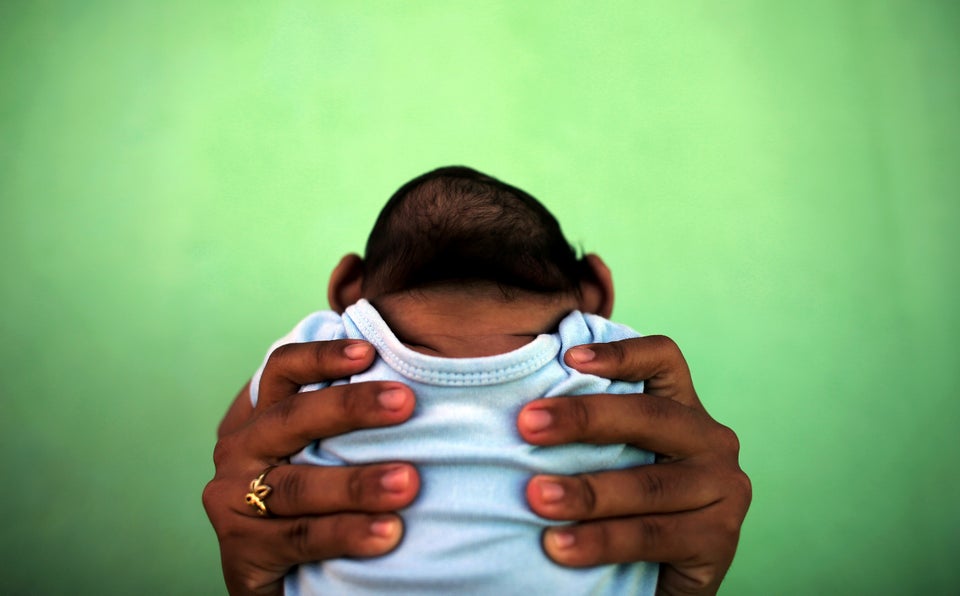 Zika Virus In Brazil
Popular in the Community